BURBERRY
• The September 2016 Collection
October 25, 2016

27,981

The entire Burberry collection, including the make-up look premiered today, is now available to purchase globally, including through Burberry's physical and digital retail network, shipping to over 100 countries on "Straight To Consumer" collection.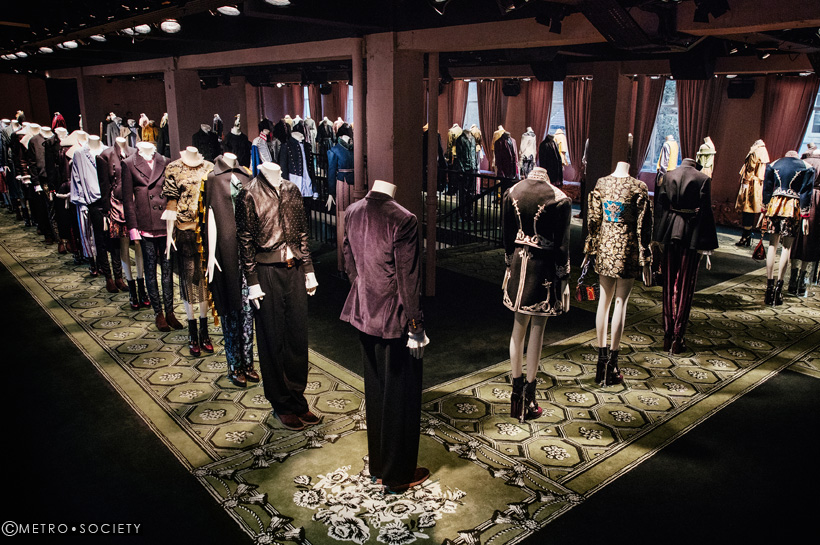 Inspired by this, the show also celebrates the start of an amazing partnership with The New Craftsmen. Together, we are opening the doors to "Makers House" – a space for visitors to experience the British design heritage that is so integral to us and everything we do, and also a chance to be immersed by the work of some of the most exciting creators, and the innovation and inspiration behind their craft."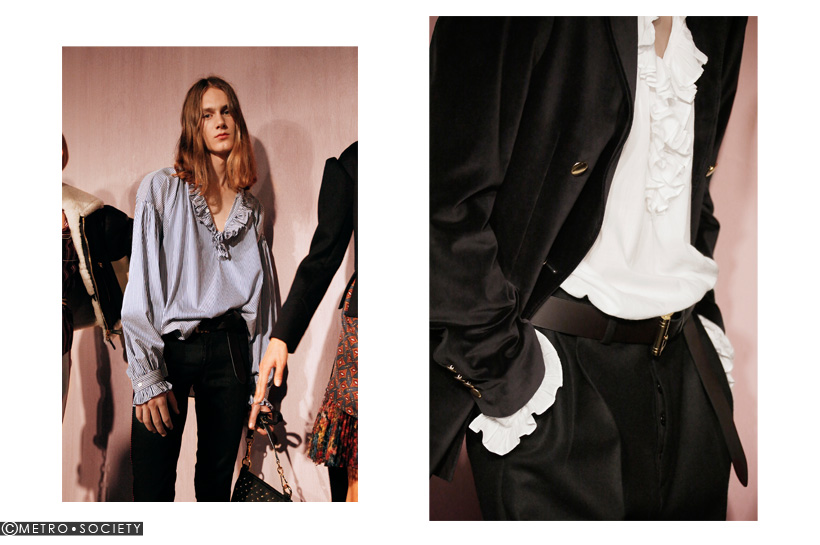 The September Collection
The origins of the new men's and women's collections, which were shown together for the first time, are found in the spirit of Nancy Lancaster's interior and garden designs and Virginia Woolf's novel 'Orlando'.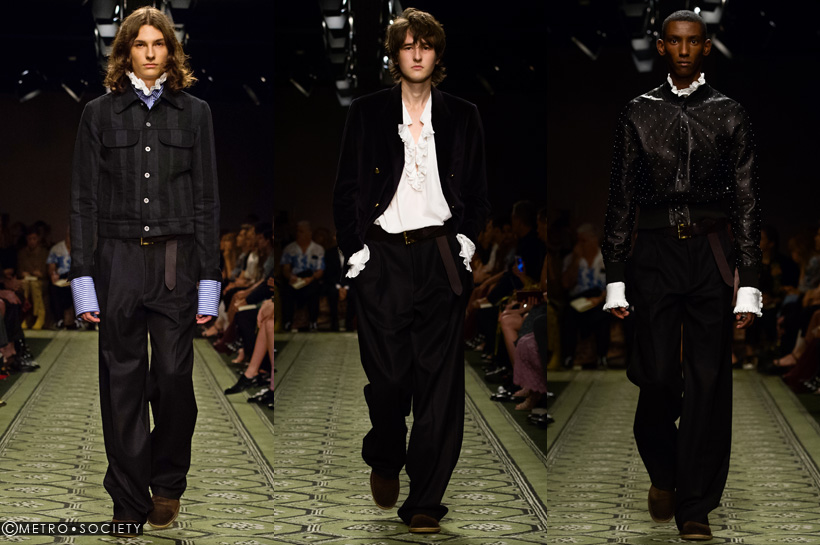 Inspired by a reflection on the way a house changes its character over the centuries driven by the people, clothes and cultures that inhabit it, the collection combines noble and authentic fabrics, blending denim and sweat-shirting with cashmere and pyjama silks. It blurs masculine and feminine, casual and formal, night and day, all mixed together to create a new reality born of all the moments that have gone before.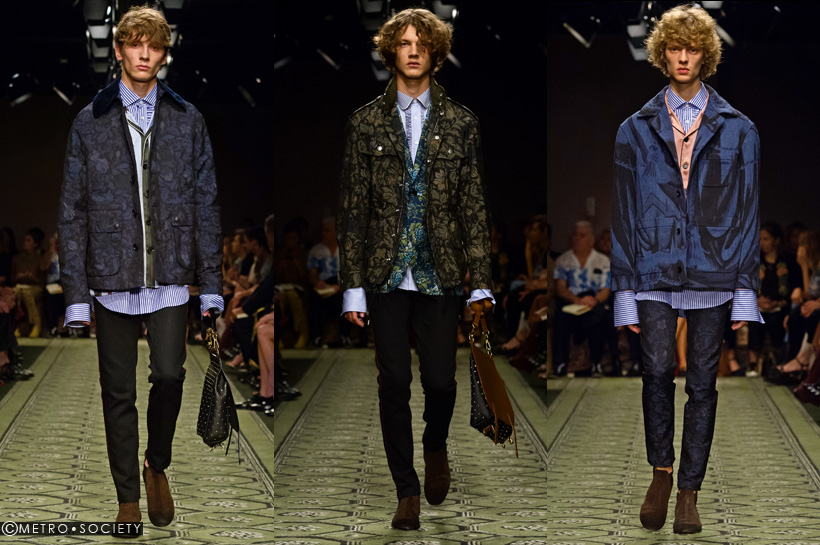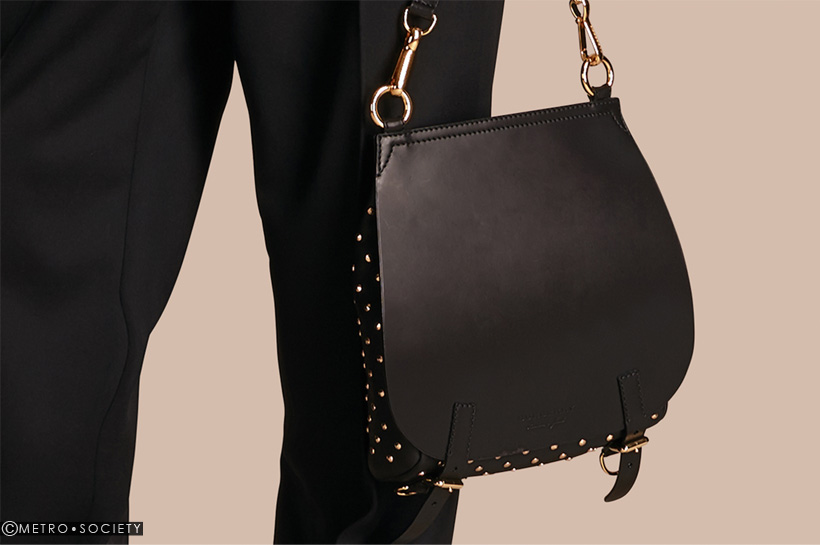 Highlights from the collection include deconstructed trench coats, regimental capes, coats and jackets (including The Cavalry Jacket, The Military Tailcoat and The Parade Jacket), waisted field jackets (including The Floral Field Jacket), pea coats, pyjama-style trousers, shirts and shorts, and ruffle-neck shirts.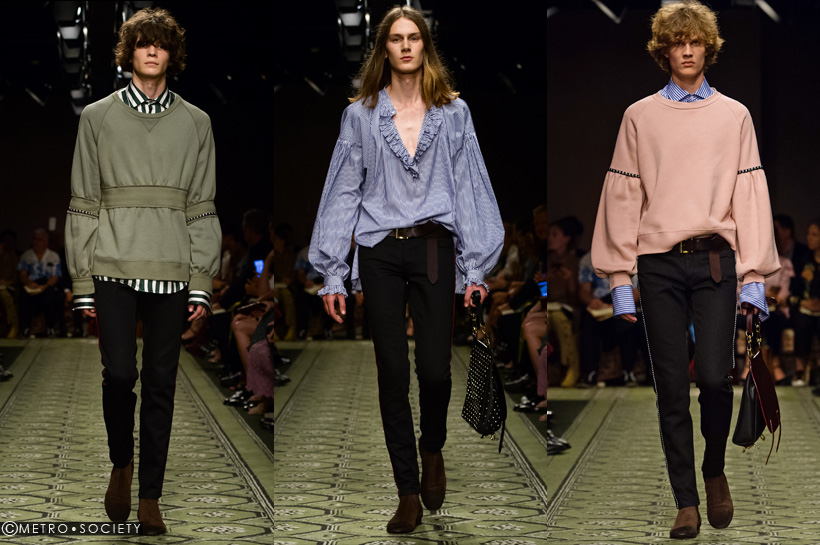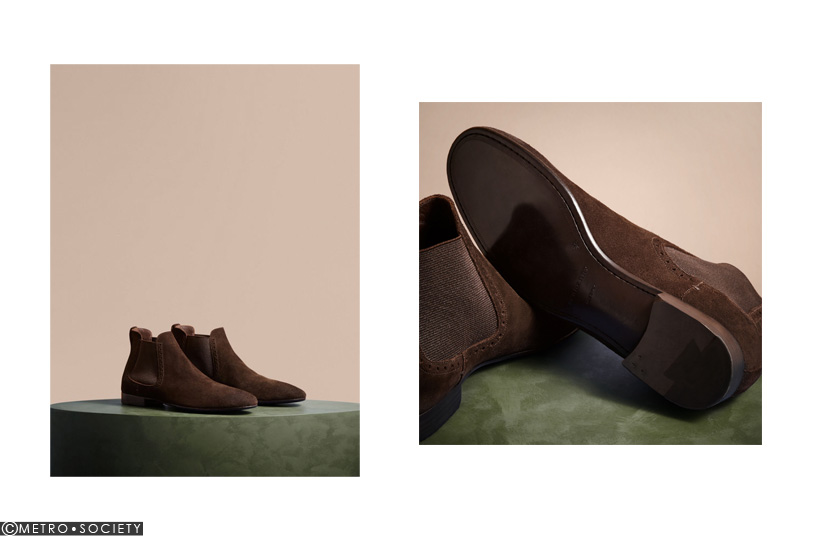 Also previewed today was The Bridle Bag, a new runway design for men and women, which takes its inspiration from classic British equestrian designs and Burberry's outdoor heritage.
1 of 7

2 of 7

3 of 7

4 of 7

5 of 7

6 of 7

7 of 7