SALVATORE FERRAGAMO
• Spring/Summer 2016
July 7, 2016

26,964
Personality, a convergence of signs. Eclecticism, an instinct, Lightness, an approach. For the Salvatore Ferragamo Spring Summer 2016 collection, Massimiliano Giornetti develops a concept of clashing rhythms.
He shapes a style centred on refined imbalance and designed with idiosyncratic combinations and individual gestures. Sharp graphics and luxurious materials compliment abstract geometrics and organic textures, where aplomb and nonchalance merge into a perfectly balanced symphony of eclecticism.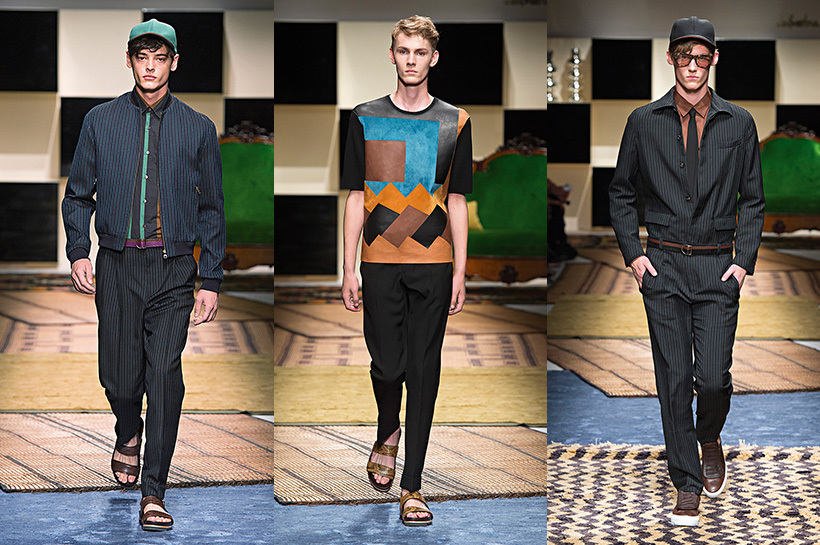 The well-cut but dégagé lines underscore the dynamic surfaces enhanced by stripes, inserts and pinstripes that design multisensory pathways. The 'everyday' is enriched by a wardrobe conceived according to purposely misaligned precision: high-waisted trousers with a razor-sharp crease, short jackets and mackintoshes with a precise profile. Dry wool suits feature off-colour pinstripes enhanced by bold stitching.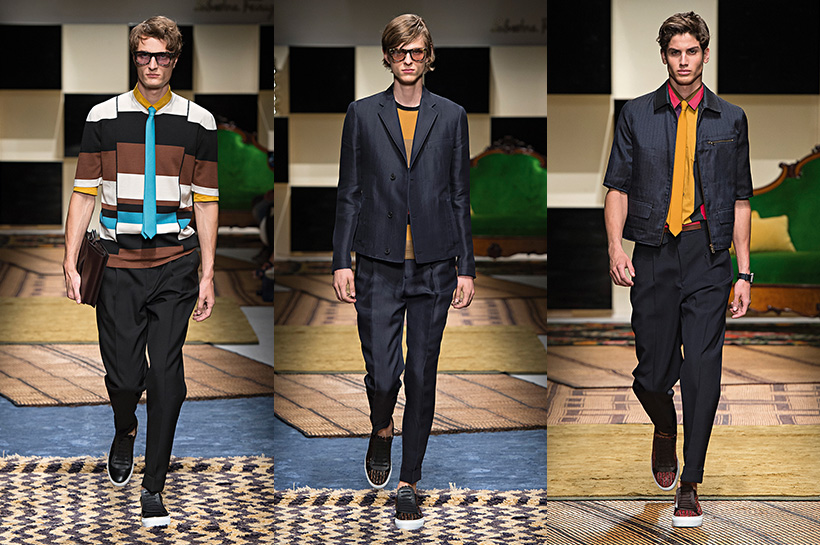 Seersucker or cotton shirts with broad stripes are matched with tailoring without ever converging completely. Broken stripes on compact sweaters alternate precious leather inserts and raffia embroidery while opposing geometric lines lend to exotic materials. Cactuses and monkeys whimsically appear on patches and embroidery.
The collection is designed by autonomous units but the overall aesthetic is the result of the instinctive combination of several factors to emphasize an enlightened carefree attitude. The soft, mellow colour palette merges dissonances into rhythmic harmony: brown, khaki, ochre and beige are heightened by splashes of turquoise, pink and cactus green. Black is the recurrent link that blends and mellows the palette.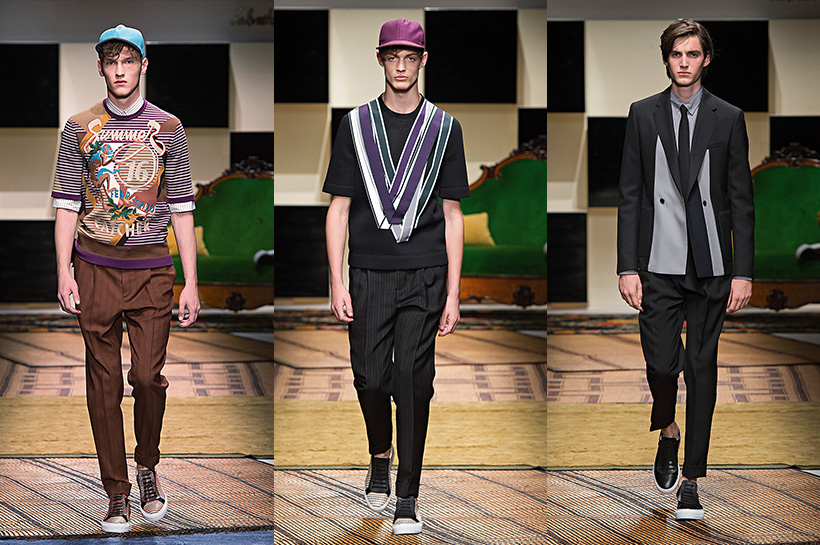 A tactile collage is the distinctive feature of the accessories: sandals and gym lace-ups with high rubber soles and fringes on toecaps; straw bags and pouches with leather exteriors; eyewear with inner and outer temples featuring contrasting patterns; monkey-shaped charms and pendants to offset any sense of severity.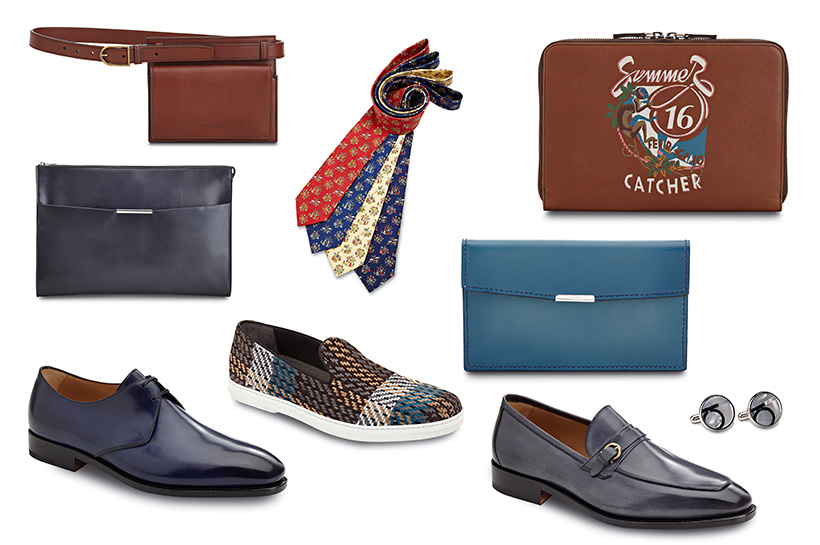 Salvatore Ferragamo: Siam Paragon; M Floor 02 610 9463, The Emporium; M Floor 02 664 8405