PRADA
• Spring/Summer 2017
February 28, 2017

41,648
An intermingling of cultures, pursuit of knowledge and an analysis of the present. These are the key concepts behind the Prada Men's 2017 Spring/Summer runway show.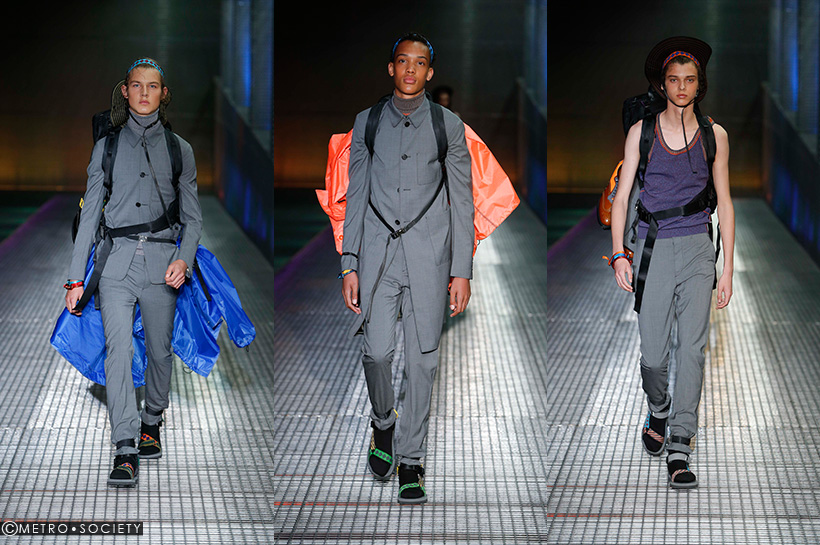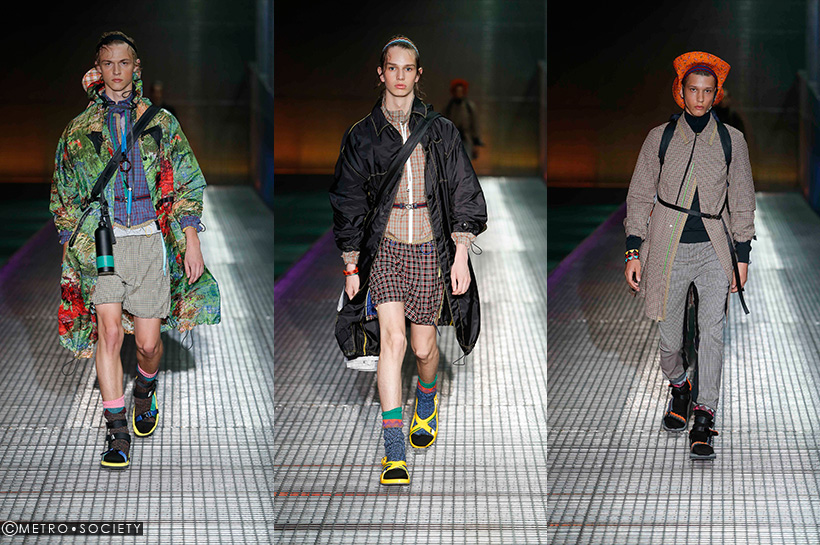 Young men move about in post-human space. By way of a physical journey through knowledge and sharing experiences, they recover their human factor.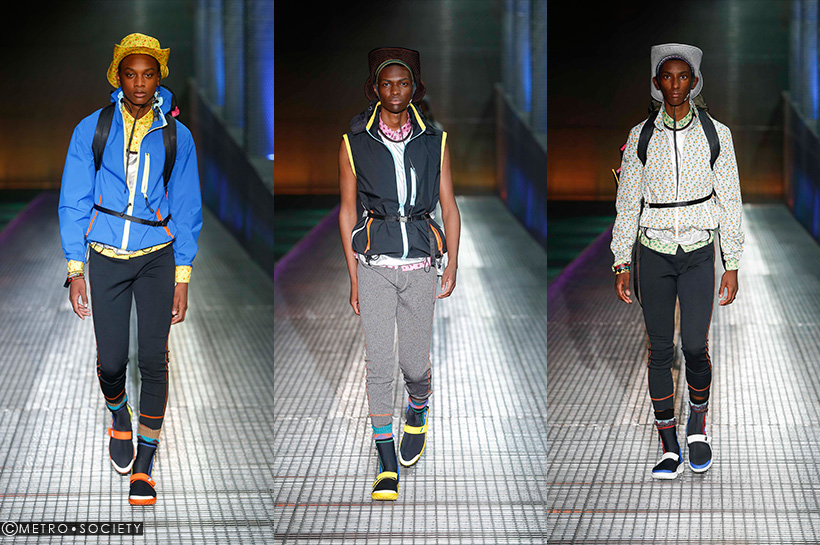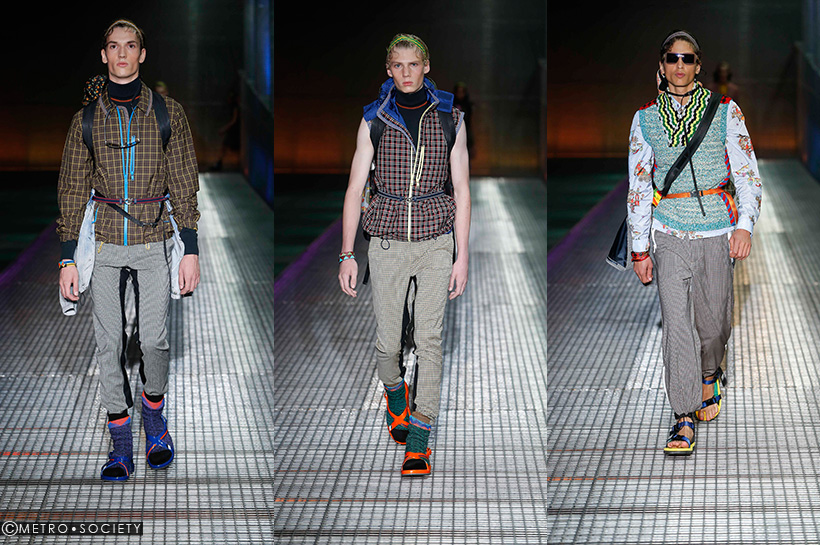 The ever-present backpack carries all the essentials needed for dealing with emergencies: shoes, bags, jackets, eyewear, torches, water bottles.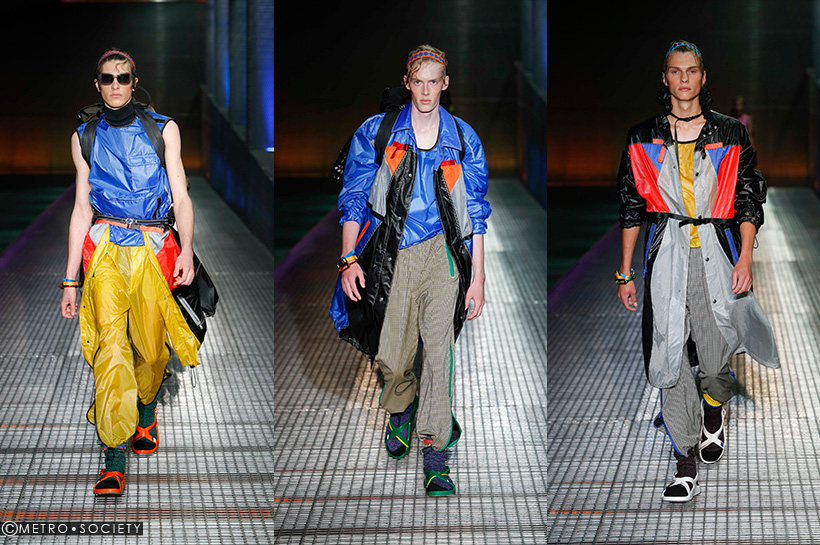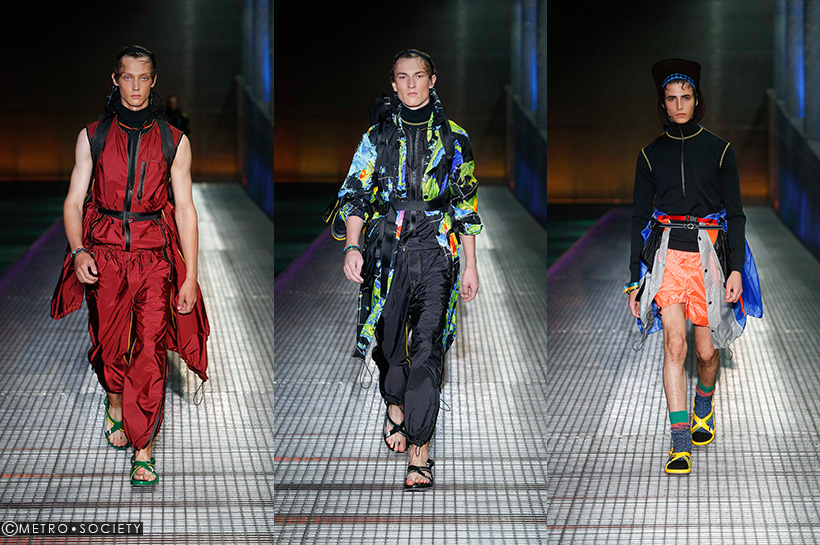 Travellers prefer light fabrics and bright colours of practical clothes which reflect the worlds of sport (sailing, parachuting and diving) and outdoor activities.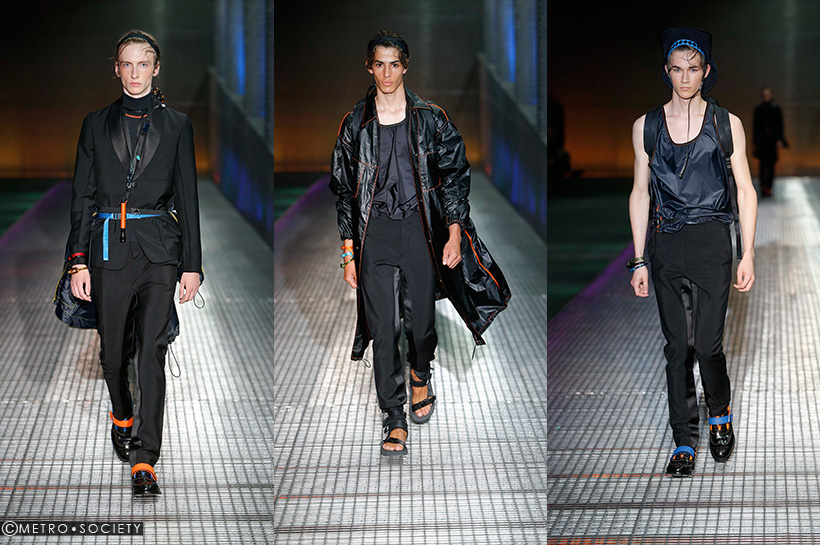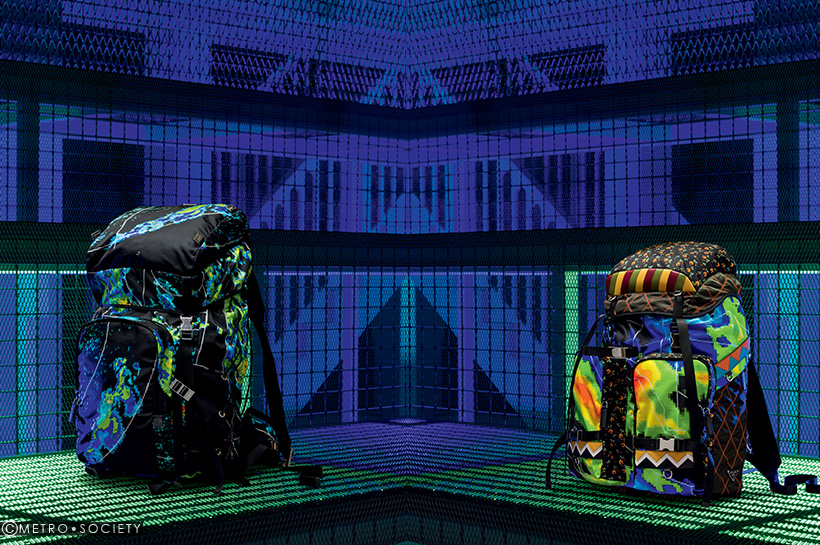 An optimistic, topical collection, sometimes a little tongue-in-cheek. Prints reminiscent of the Aztecs, Indians and Icelanders nod in the direction of faraway, almost unknown regions and countries and shed any ethnical connections. Then there are prints of the Earth photographed from on high; a vision of a confused, uncertain world in this moment in history.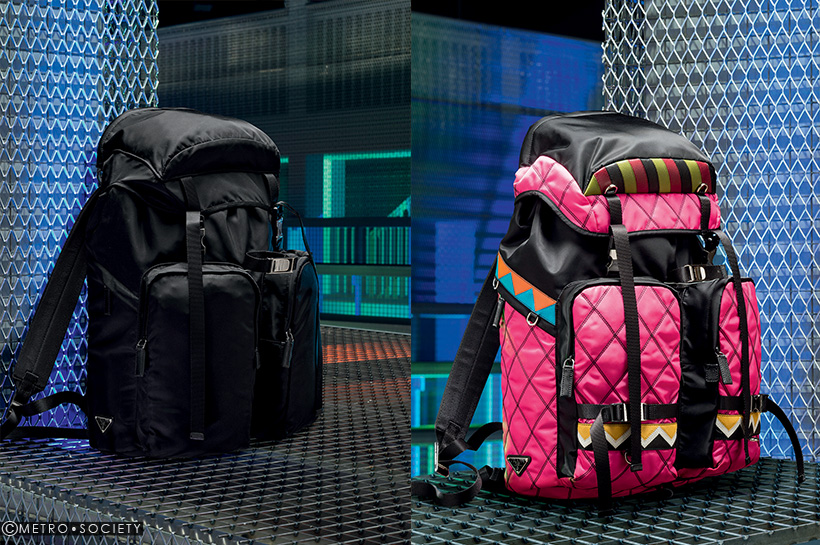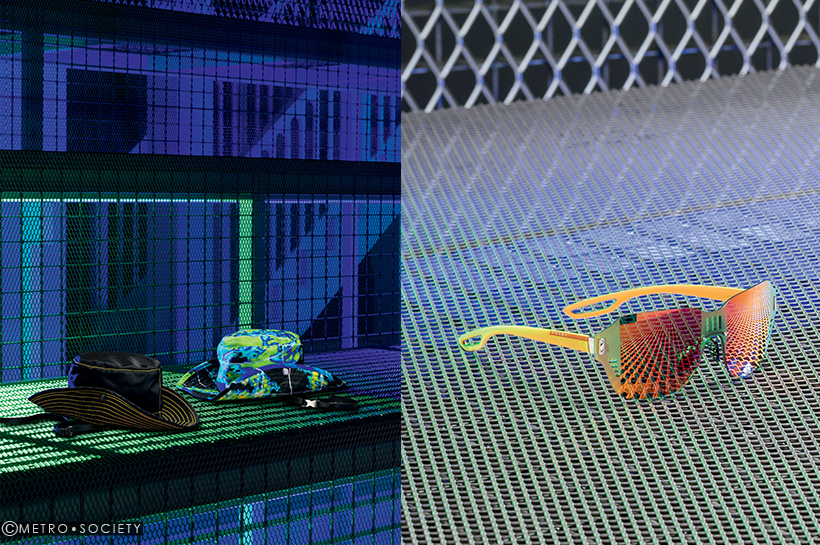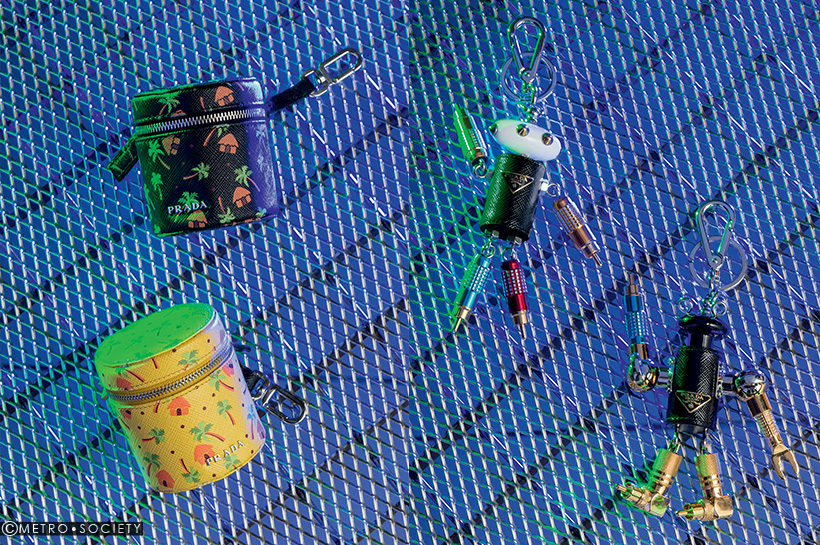 1 of 9

2 of 9

3 of 9

4 of 9

5 of 9

6 of 9

7 of 9

8 of 9

9 of 9