Paul Smith #FW22
• Fall/Winter 2022
December 15, 2022

6,455
Delving into the rich world of arthouse cinema for the Men's AW22 collection, Paul Smith spotlights the unique aesthetic techniques of film's greatest auteurs. Incorporating lavish textures, a cinematic palette and otherworldly photo prints, the collection culminates in a self-assured new look for the season.
Drawn from sepia and monochromatic films of the 1930s to 1960s through to the advent of technicolour and the emergence of striking new cinematographic techniques, the collection's colour palette ranges from icy neutrals through to vivid greens, blues and reds creating an opulent and layered offer.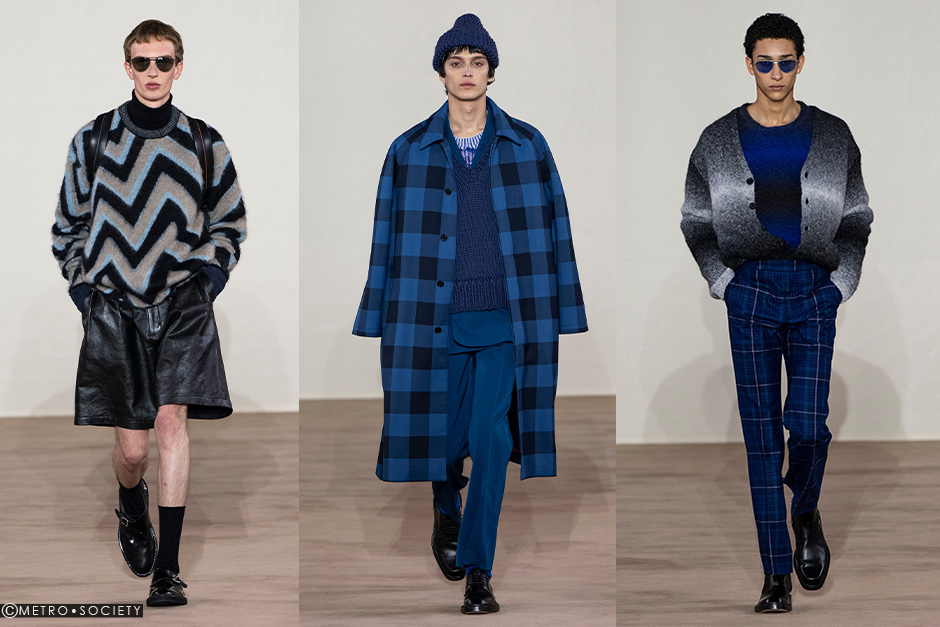 Photo prints, a long-time signature of Paul Smith, are arrestingly vivid with an otherworldly quality evoking vintage movie posters and old cinema interiors. The heady Starlet print, inspired by the studio headshots of silver screen stars during Hollywood's golden age, is rendered in three separate tones, designed to mirror the evolution of cinematic styles.
Paying homage to the great surrealists and avant-garde directors such as David Lynch and Wong Kar-wai, the psychedelic Zig Zag print adds a bold graphic element to the collection, while the otherworldly Shadow Floral print appears in a repeating graphic on heavy-ribbed knitwear as well as larger in-placement across jersey, shirting, tailoring and tracksuit.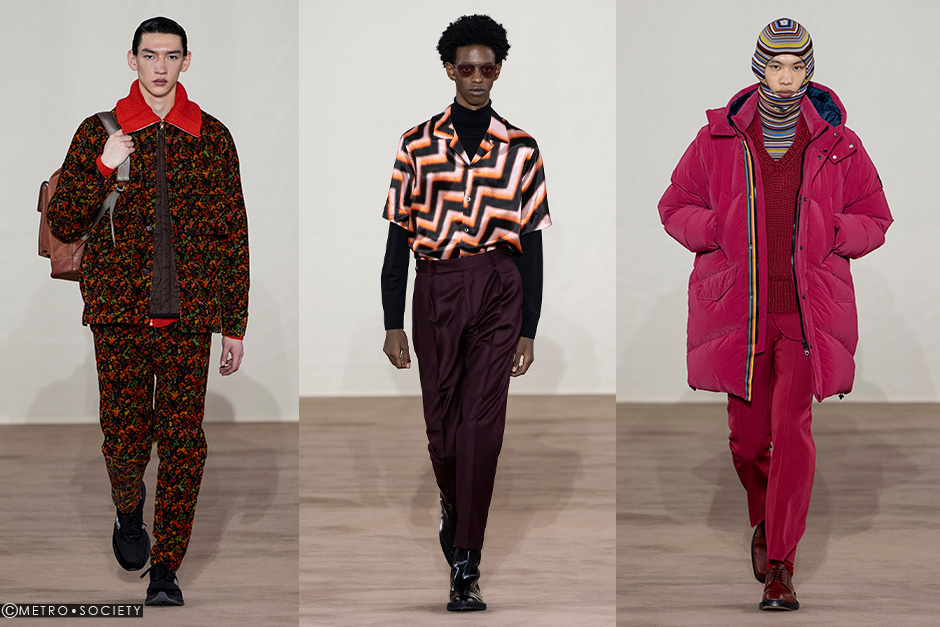 Traditional checks in autumnal and winter-weight fabrics also play a key role this season. Designed to be mixed, matched and clashed across outerwear, tailoring and casualwear, they span rustic tweeds, wool and drill, with loose fitting styles - such as the plaid cargo trousers – representing the synthesis of tailoring and sportswear.
Mirroring a mood of newfound opulence and the return of dressing up, lavish fabrics like matte satin, rich shearling and mohair, are contrasted with jewel-toned leather and suiting, printed corduroy and technical nylon.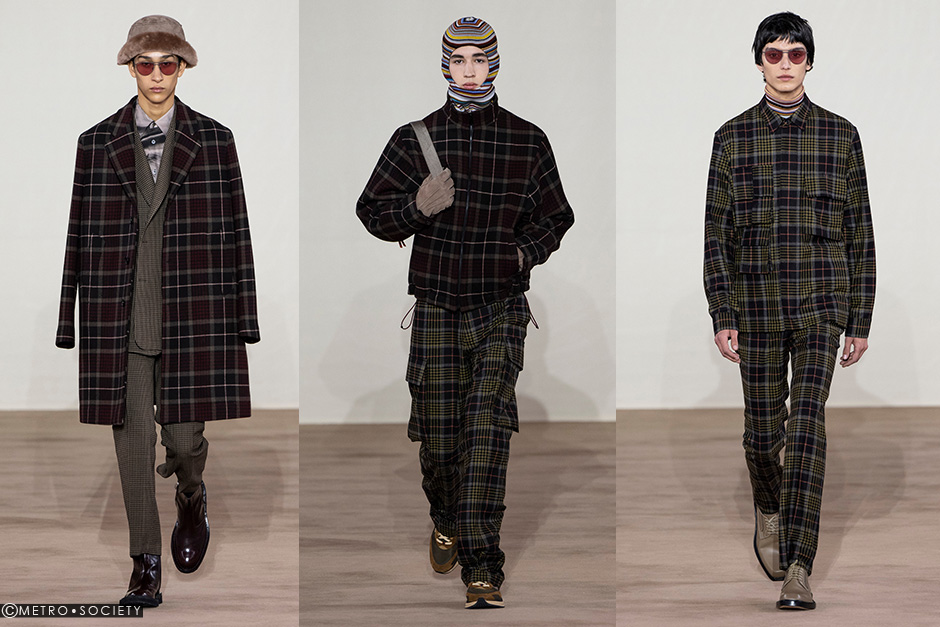 Silhouettes range from sporty and oversized to svelte and slim-fitting. Nowhere is this more evident than the sizeable outerwear offering, with substantial padded down jackets, cocoon-like printed macs, boxy field jackets and checked duffle coats giving way to cropped bomber, blouson and windbreakers.
Tailoring in both checked and head-to-toe green, red and blue, is distinctly sharp to allow for layering with heavy-gauge knitwear and is defined by subtle kick-flare trousers and sharp suit jackets.