FENDI #SS19
• Spring/Summer 2019
June 20, 2019

12,653
Taking a walk on FENDI's dark side, and back. Playfully. Dualism as a trait of the FENDI DNA: FF, after all, is double.
FENDI/FIEND. ROMA/AMOR. Anagramming to make opposites collide. Fiend as little demon, but also as aficionado. Amor as love. Tiny demons and FF-forked snakes, cards and dice multiply over the surfaces, propelled by Nico Vascellari. Menacingly, insouciantly.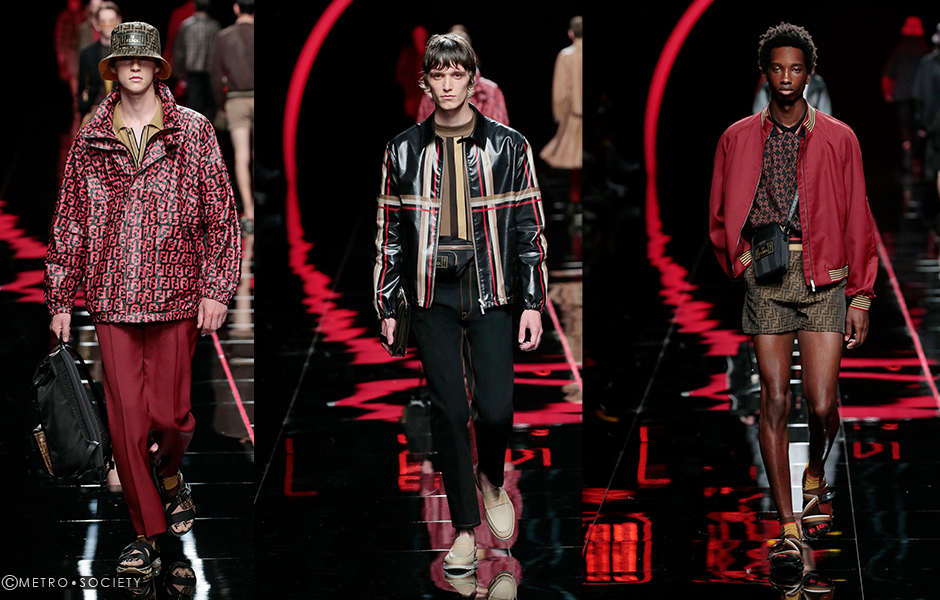 A performing, easy wardrobe of streamlined, easy staples: raincoats, blousons, anoraks, tailored pants, shirts, sport shorts, knitted polo shirts. Playing with its double, what looks sturdy becomes light, as perforations and nets are featured predominantly, making air a part of the texture.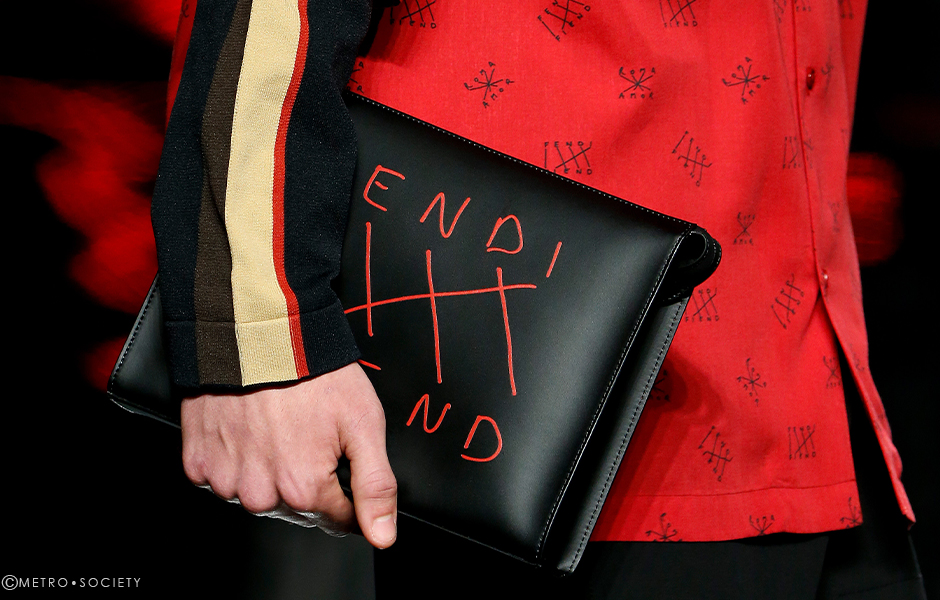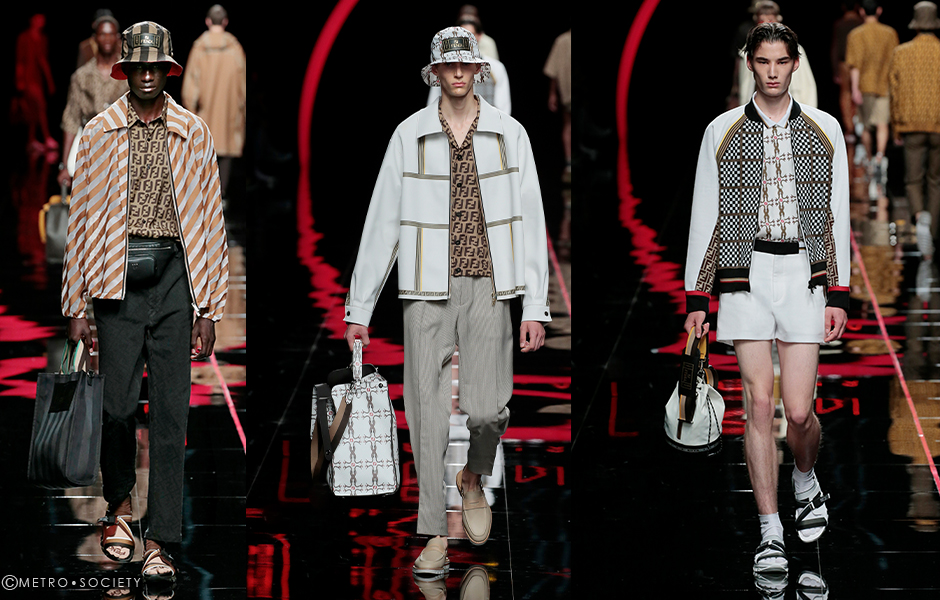 Playing with opposites, what looks like leather is paper, while leather gains a papery feel.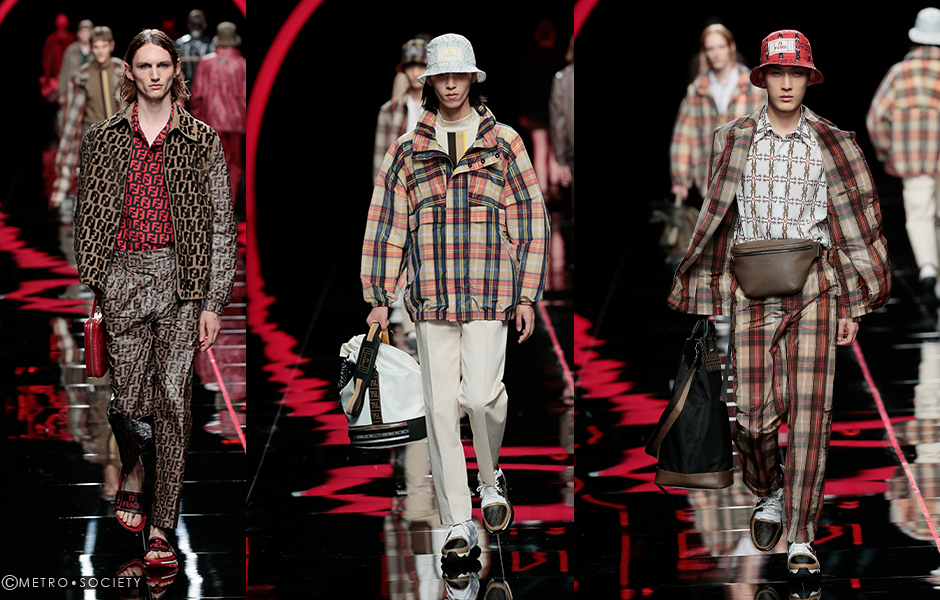 A trademark FENDI graphic play: stripes running askew on sheer shirts; FF and Pequin taping on waterproof gear; ultrasound hole punches on leather pieces. The graphic dualism of contrasting hues: red with black, white with brown.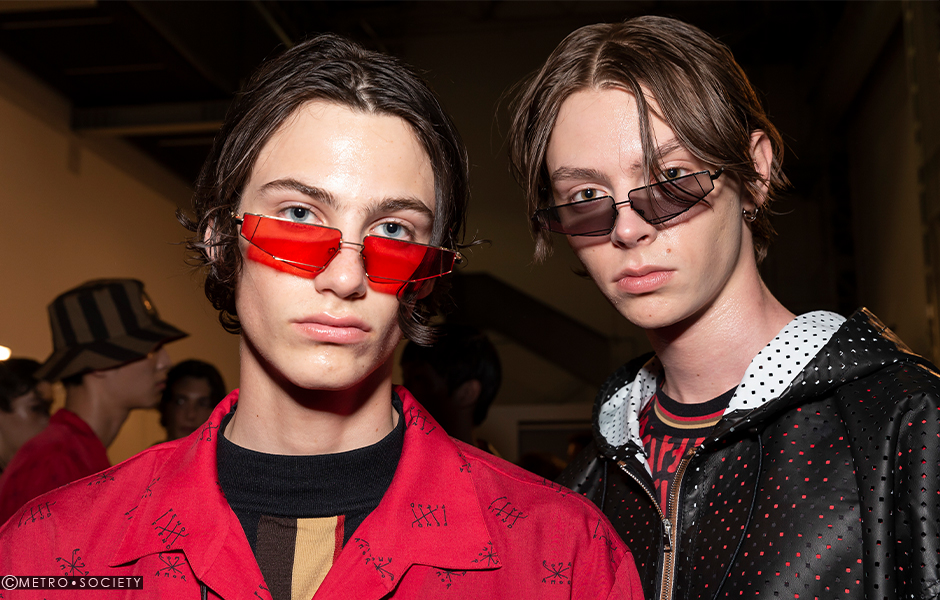 Total black as a new addition to the FENDI chromatic code, finding lightness in it.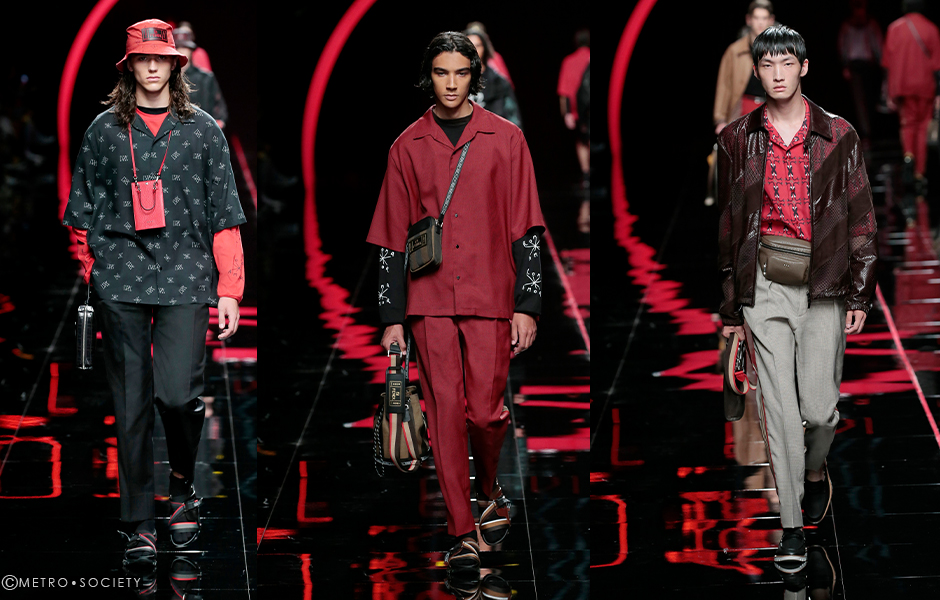 The functionality of accessorizing: the new Peekaboo X-Lite bag, bucket hats, crossbody pouches. The elastic sling back moccasins make their return. Running sandals sport hi-tech cushioned soles, with or without socks, making the walk around Roma easier and faster, delivering plenty of Amor. Yin and Yang, darkness and light find their balance, in FF territory. Now please enter or exit the tunnel.