HERMES Petit H in Bangkok
November 4, 2022

12,125
in a spirit of re-creation and reinvention
From 18 November to 11 December 2022, petit h brings an air of lightness, a touch of mischief and an abundance of know-how to the Hermès store at IconSiam in a playful dialogue between object creation, the reuse of materials, and sustainability.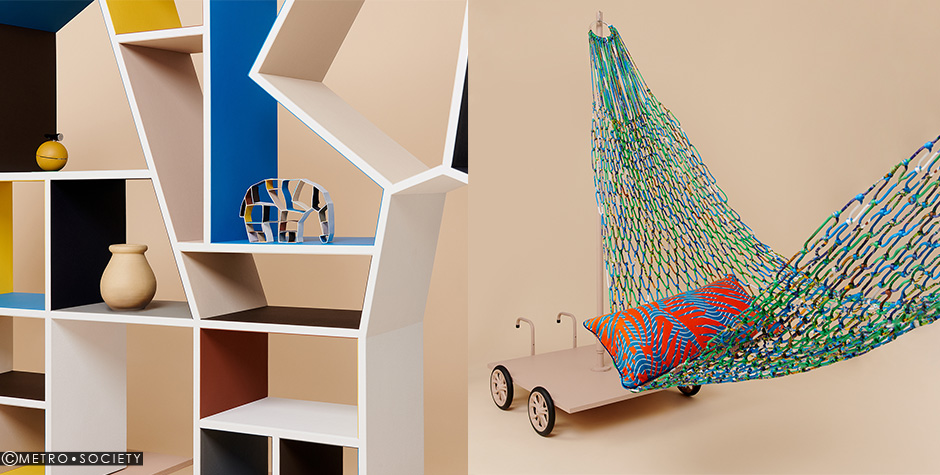 At petit h – a métier established in 2010, now under the creative direction of Godefroy de Virieu – creation takes place in reverse, because work here does not start with a preconceived idea or grand design, but with materials such as leather, silk, crystal and porcelain for which the other métiers have no further use, and with which artisans, artists and designers improvise by combining, assembling and altering them in a thousand and one ways. The petit h workshop gives life and meaning to unique, hybrid objects whose aesthetics and function are faithful to Hermès' spirit of ingenuity, high-quality materials and exceptional know-how. Its creations are as surprising as they are fun.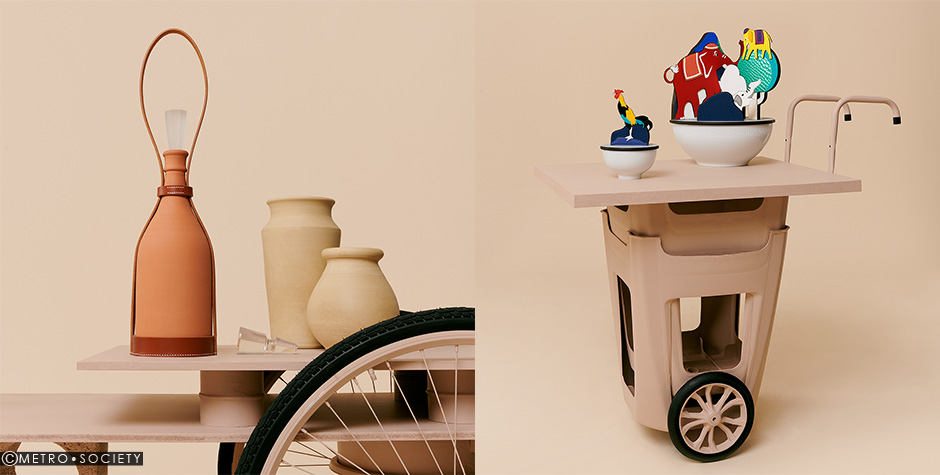 Let the party begins! While the Temple Fair is in full swing at the local community of Thailand, petit h embraces the spirit of this traditional Thai festival in a surprising way with a transformation of the whole duplex Hermès store at the IconSiam, Bangkok. Echoing the flair and ingenuity of petit h creations, the Thai artist Suntur reinterprets the Temple Fair concept with his iconic minimalist style. On a floor of white sand, he stages stalls on wheels and carts on coloured bricks made from recycled materials and topped with silk scarf parasols, a joyful display with a nomadic theme. Cheerful fairy lights and bunting connect the spaces of this display that echoes the very essence of petit h, where ingenious objects are created from diverse and varied materials in often unusual combinations.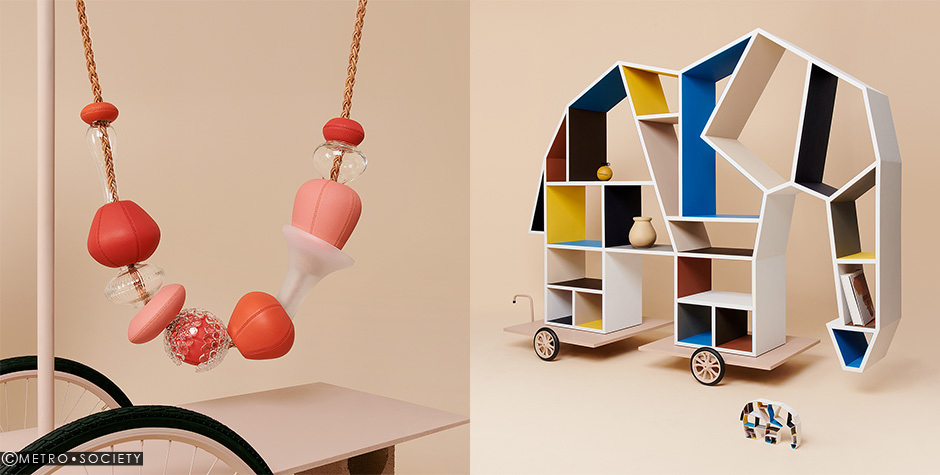 Like this elephant bookcase, its forms sheathed in multi-coloured leather, who watches over the entire troupe. In one corner, a hammock in a patchwork of silk ribbons takes the opportunity to offer its net to visitors in search of a well-deserved rest. Two vernacular creations that move to the rhythm of Bangkok.