BALENCIAGA
• Spring 2020
February 4, 2020

13,353
The Balenciaga Spring 20 collection is an extension of the Winter 19 runway, offering new varieties of pieces introduced earlier this year.
Made up of formalwear, practical accessories, and multifunctional separates, each look reads as both casual and sophisticated, an important tension for the contemporary shopper.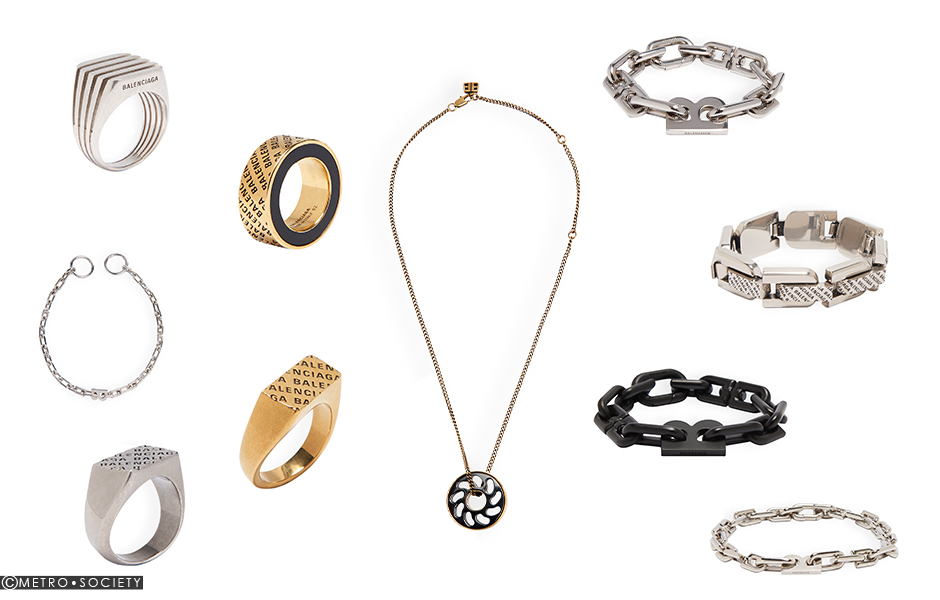 Two or three-piece sets are made from soft materials that feel elevated enough to wear anywhere, at any time of day. Full looks and bags in matching materials diminish the pressure of too many decisions while dressing.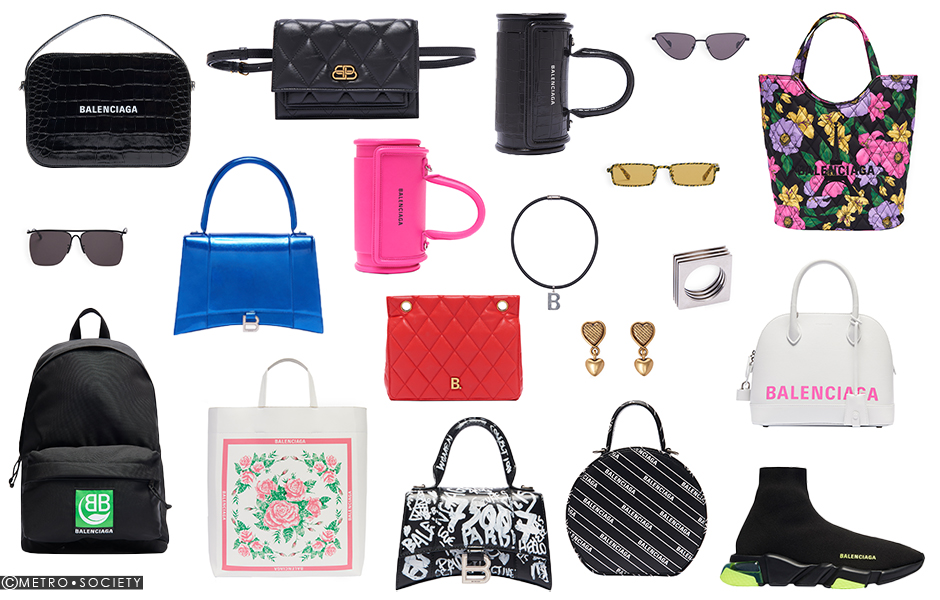 Shifted coats and parkas fasten to one side, wrap -like, and are cinched with cross- body bags or phone holders on straps. Ideas developed for indoor use are transported outside: a tougher version of a sensual concept, like stuffed silk slipper sandals with a hardened sole.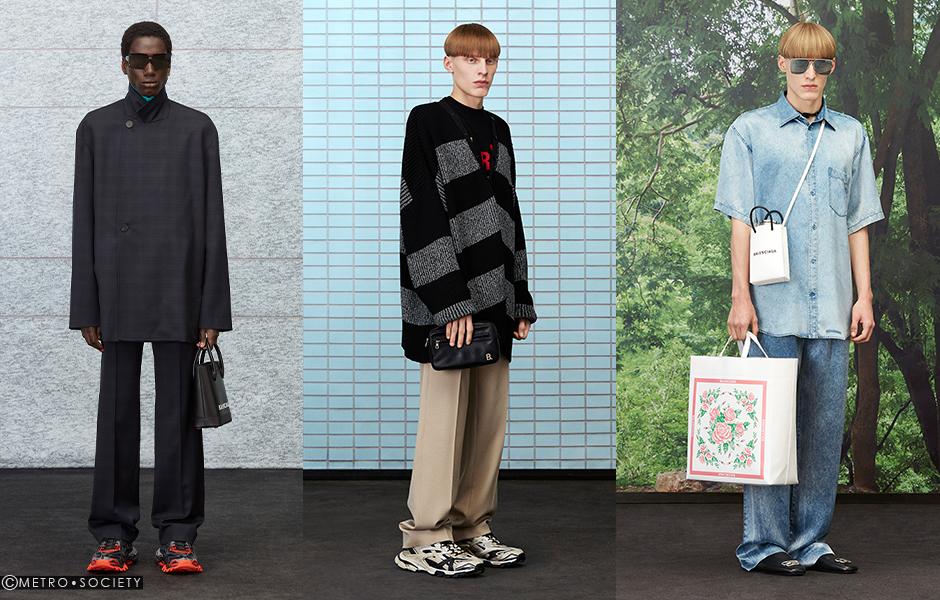 The Hourglass bag is presented in new metallic finishes, while the mule and the thong heel are now presented with a squared-off toe. An update to the stirrup legging extends material further around the foot for a new shape.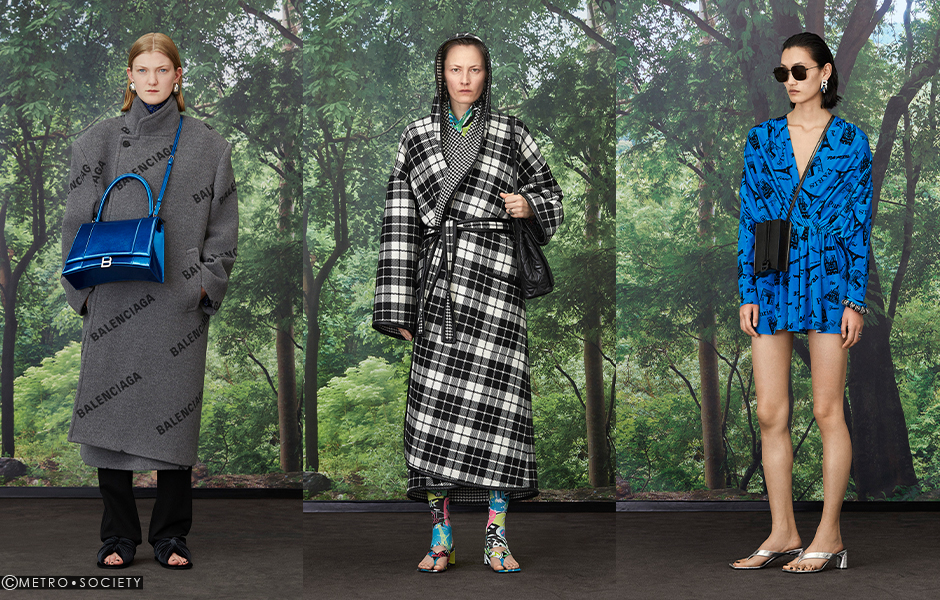 Eveningwear and suiting are easy, appearing effortless even if it is meticulously structured. An everyday wardrobe, Spring 20 pairs relaxed styling with couture details, interpreting truly modern ease of elegance found on busy city streets. These are clothes, shoes, and bags for people who don't mind being busy — people who commute, work, shop, socialize, and host, all in one day.