LOEWE • William Morris Collection
December 5, 2017

48,872
LOEWE is pleased to present a collection inspired by the work of legendary British textile designer, artist, and writer William Morris (1834 – 1896). For the exclusive capsule, LOEWE obtained special access to the Morris & Co. archives, from which creative director Jonathan Anderson selected the original prints featured on a broad range of mens - and womenswear pieces.

'William Morris fundamentally changed the way we look at applied craft, making him one of the most important designers of the last 200 years,' Anderson said regarding the new collection.
This capsule collection reinterprets the great 19th-century craftsman's familiar, nature-inspired designs by juxtaposing them with unexpected, irreverent, elements, inspired in the punk aesthetic, such as recurring bright orange details and a series of bleached denim items whose abstract pattern references the master's classic vocabulary in an innovative, completely contemporary way.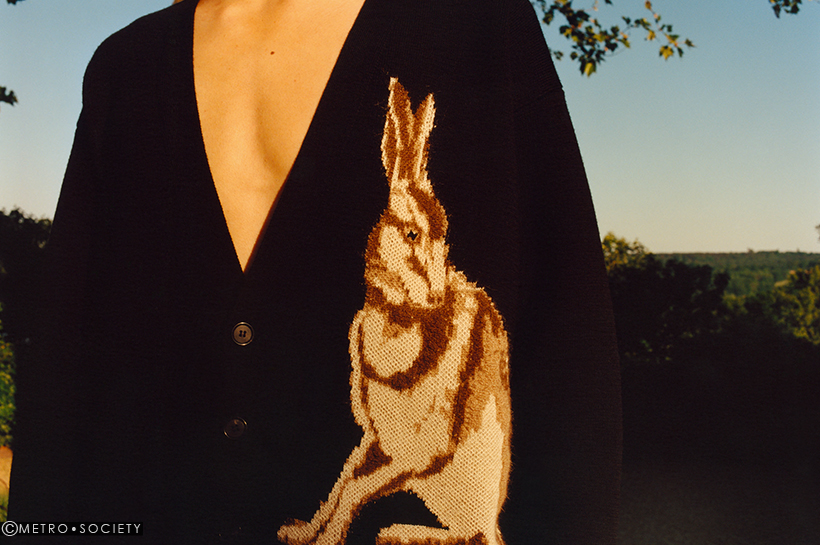 Anderson selected four striking prints from the Morris & Co. archives, conceived between 1874 and 1883 as wallpaper and fabric designs: Strawberry Thief, Forest, Acanthus and Honeysuckle.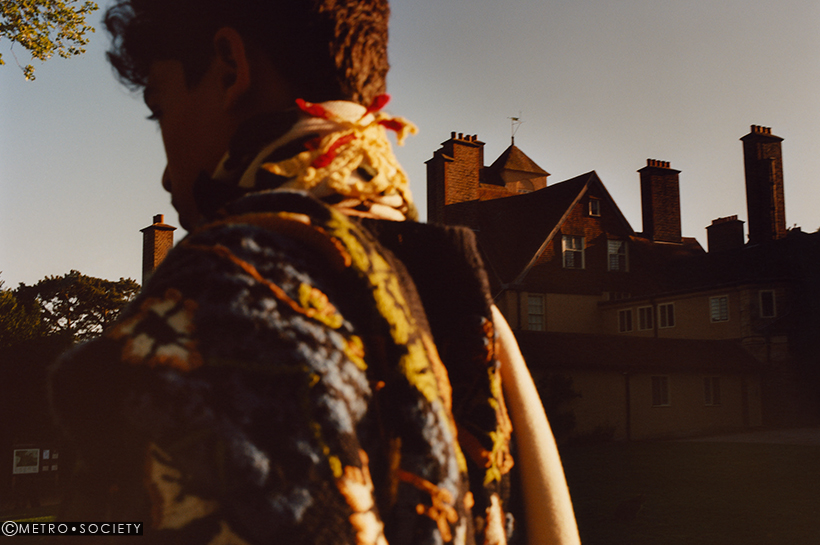 LOEWE's design team creatively transposed the designs onto jackets, jeans, T-shirts and dresses, as well as on some of the brand's most popular accessories, including the Puzzle and Hammock bags, in addition to scarves, brooches and backpacks. Among the collection's standout items are a black napa biker jacket printed with an enchanting fox motif extracted from Morris' Forest print, and a playful orange calf tote with a black silkscreen print of a Morris chair.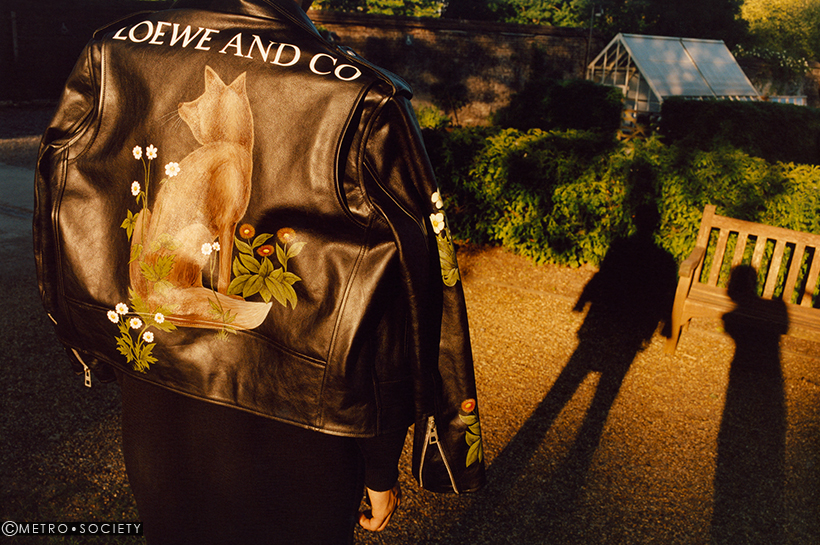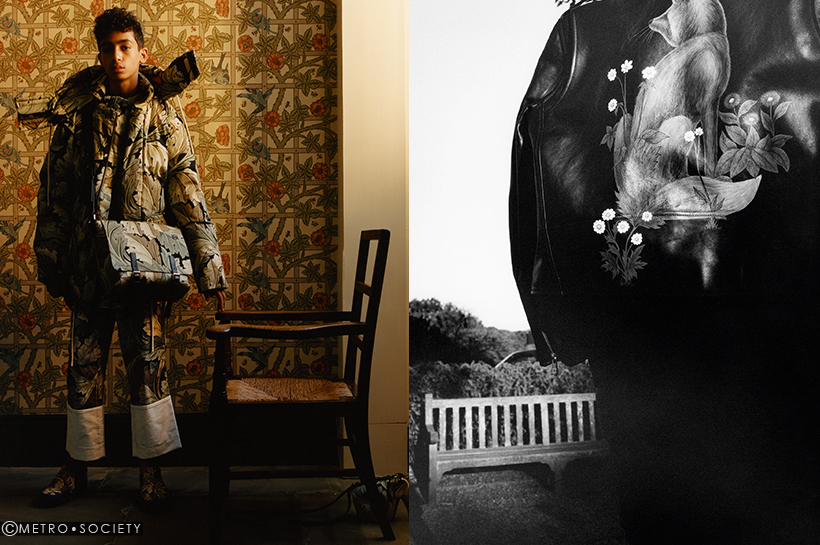 For its digital lookbook, the collection was photographed at Standen House, a historic national trust property in West Sussex, England, known for its gardens as well as for a splendid one-of-a-kind Arts and Crafts interior decorated with Morris carpets, fabrics and wallpapers.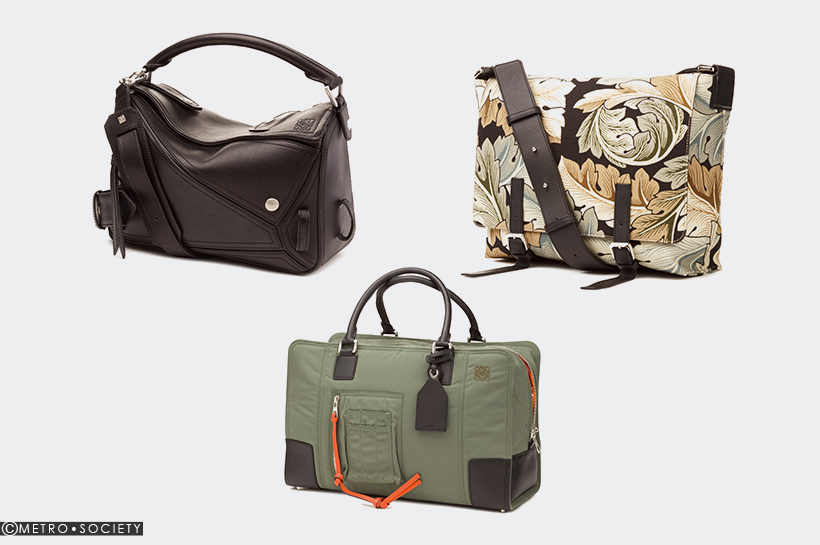 The collection will arrive in LOEWE stores in November 2017.