LOEWE #FW18
• Fall/Winter 2018
June 26, 2018

6,328
Behind the whitewashed windows of the LOEWE headquarters on Place Saint-Sulpice in Paris, the Men's Fall Winter 2018 collection is displayed beneath bright white lighting and posed upon linear pine vitrines padded with shock-absorbing spikes of soundproof foam.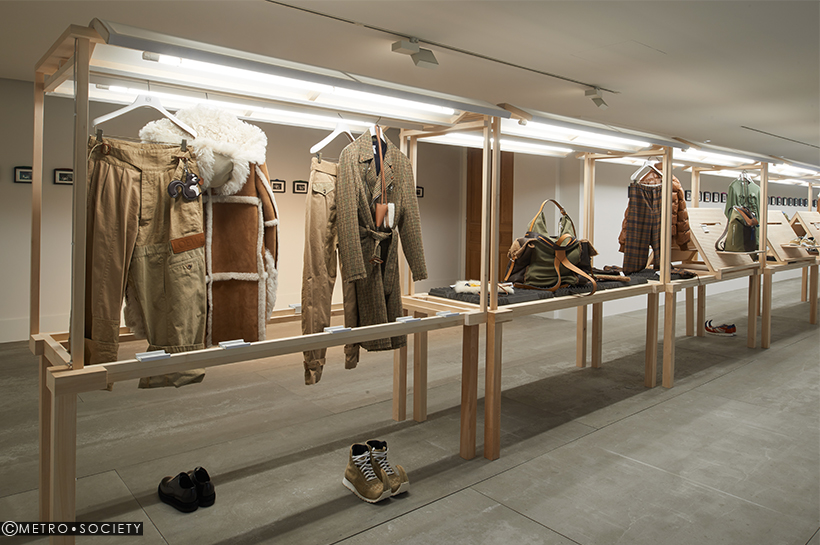 Imagined by M/M Paris, this ascetic environment acts as both wardrobe and disused gallery space; its walls displaying twelve separate photographic sequences by 85-year-old American art photographer Duane Michals featuring model Erik Frey as the subject of a series of magic tricks conducted by the British actor and LOEWE campaign star Josh O'Connor.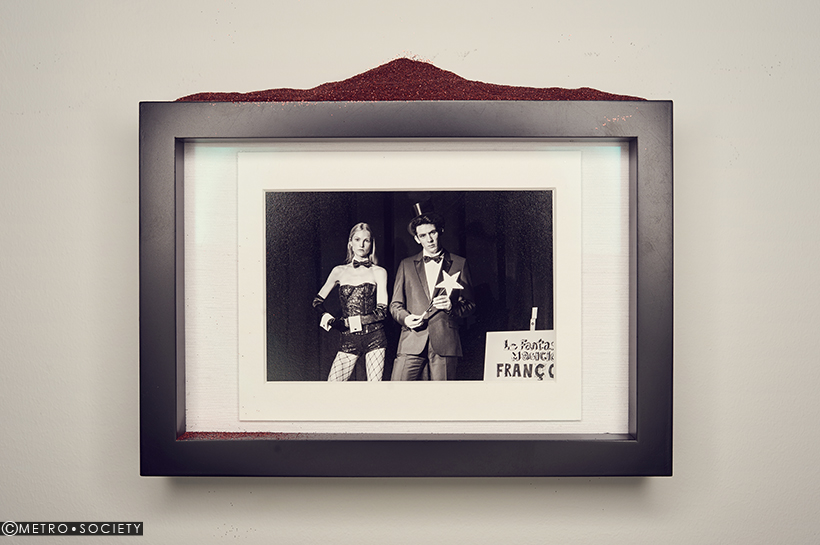 Photographed in the Teatro Reina Victoria in Madrid, Spain, the images contextualize the collection within Michals' whimsical oeuvre, assuming the Surrealist tenets of pantomime to dramatic effect.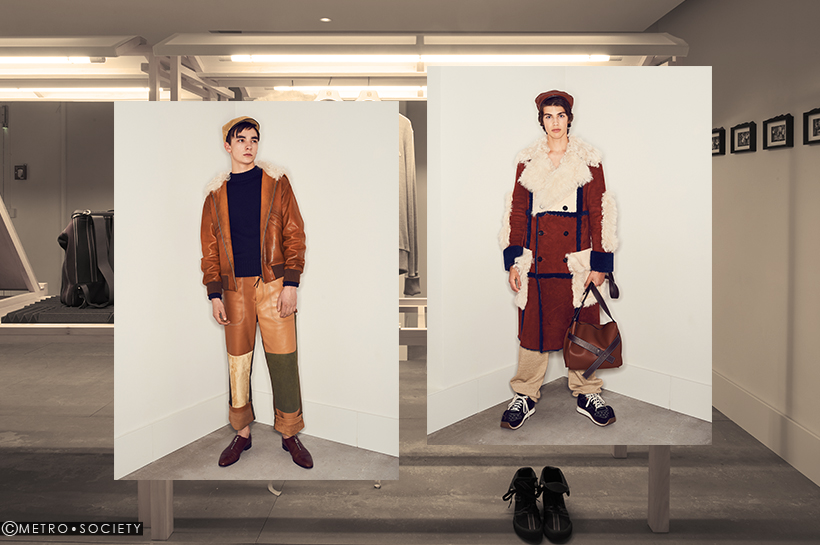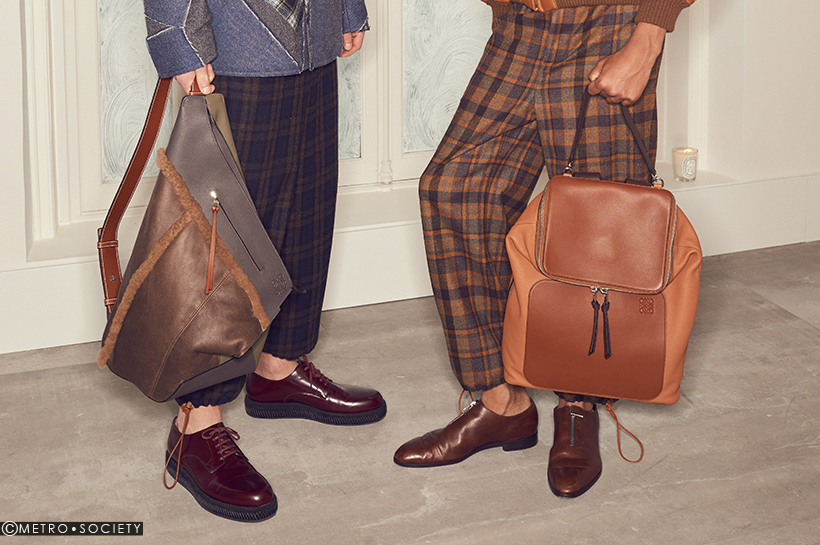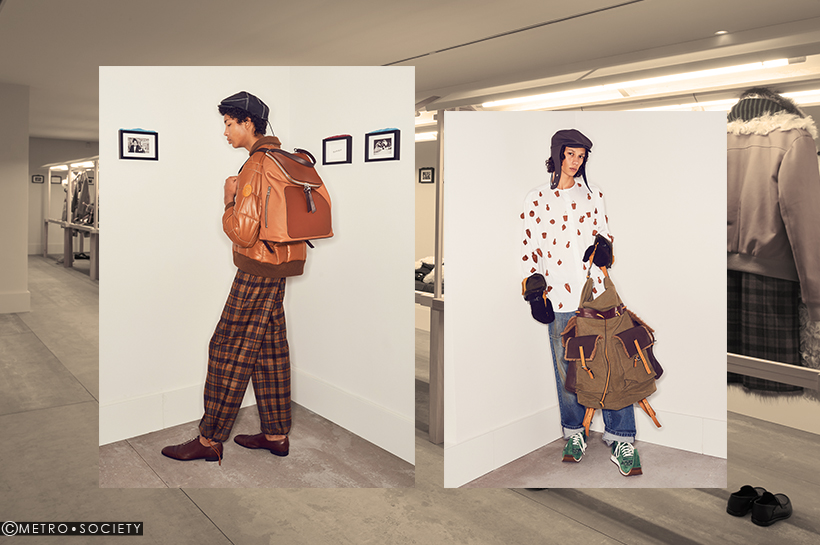 In contrast, the collection itself draws upon a restrained masculinity, where smoke and mirrors are sidestepped to approach archetypal items refined through the LOEWE lens of craft and material development. A muted palette of umber and moss tones denotes the great outdoors, as new leather finishes create burnished patinas and a corduroy effect.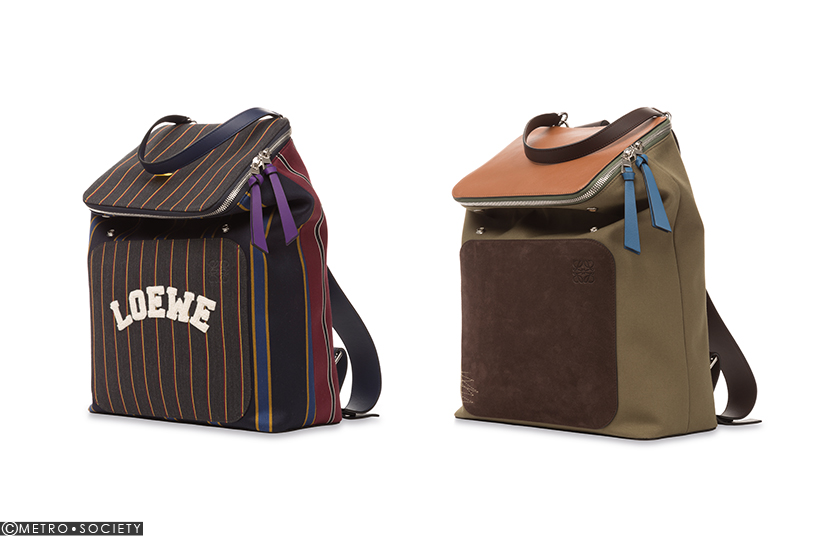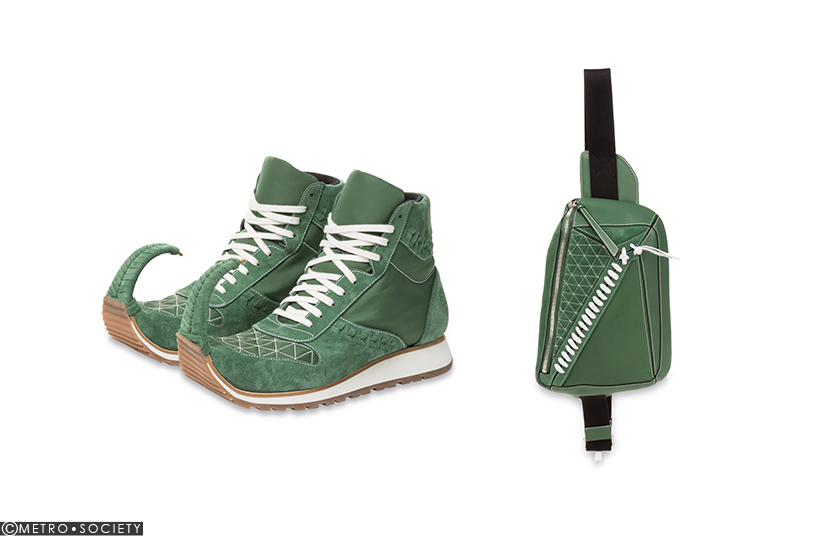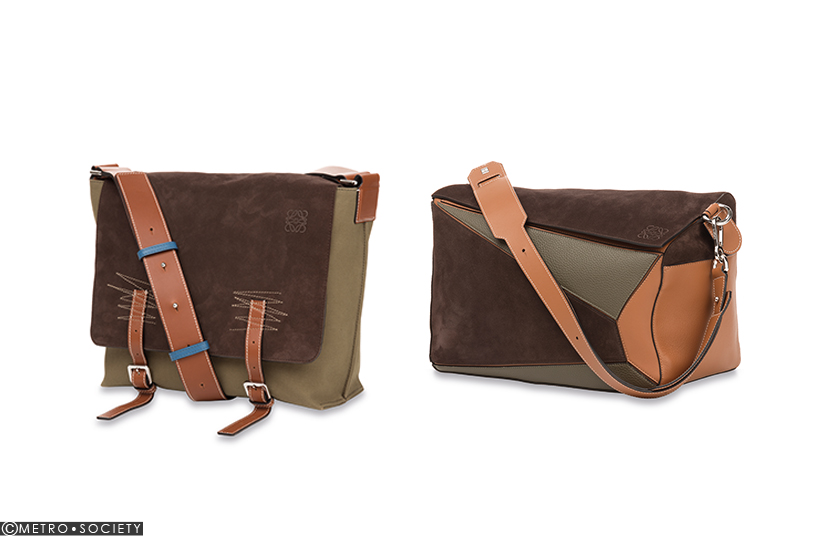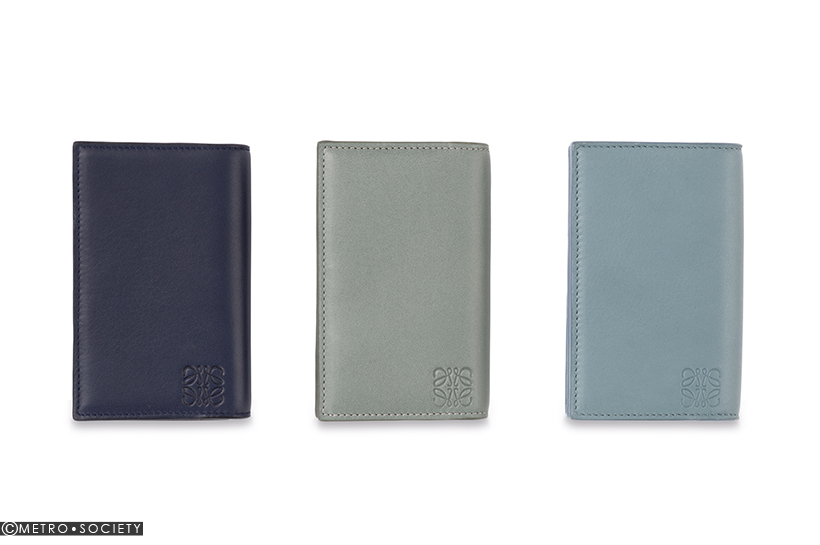 Classical outerwear shapes are crafted in fine shearlings and Melton wool checks, patch-worked together or constructed with exposed seams. Rugby lacing and a varsity LOEWE logo appear as timeless boyish motifs, whilst an obsession with talismans provokes concentrated adornment as miniature terracotta pottery and rows of knots in rope and twine.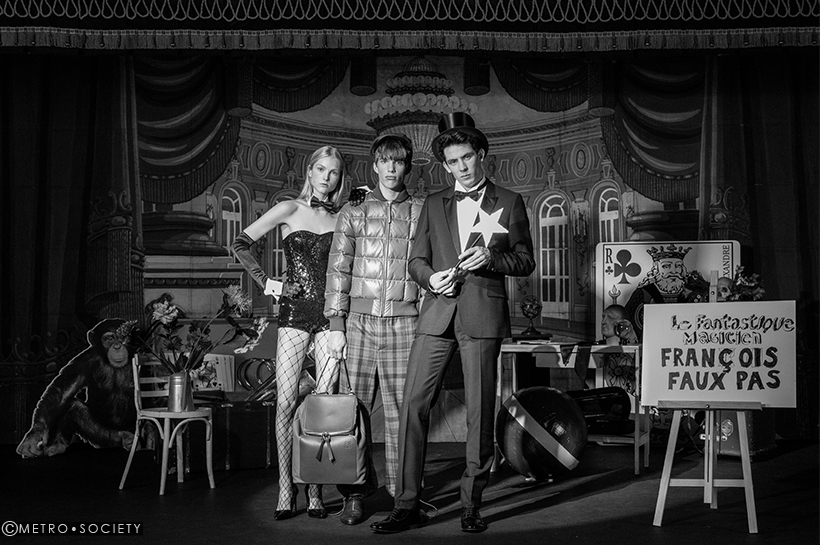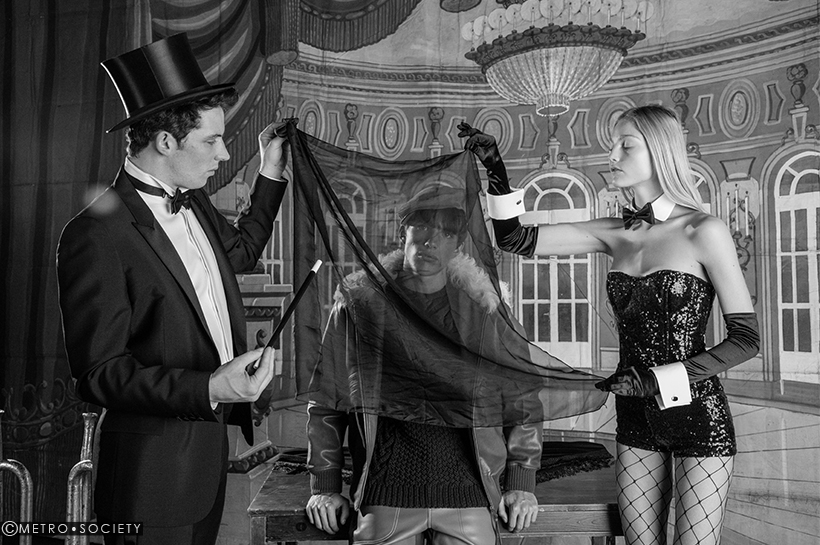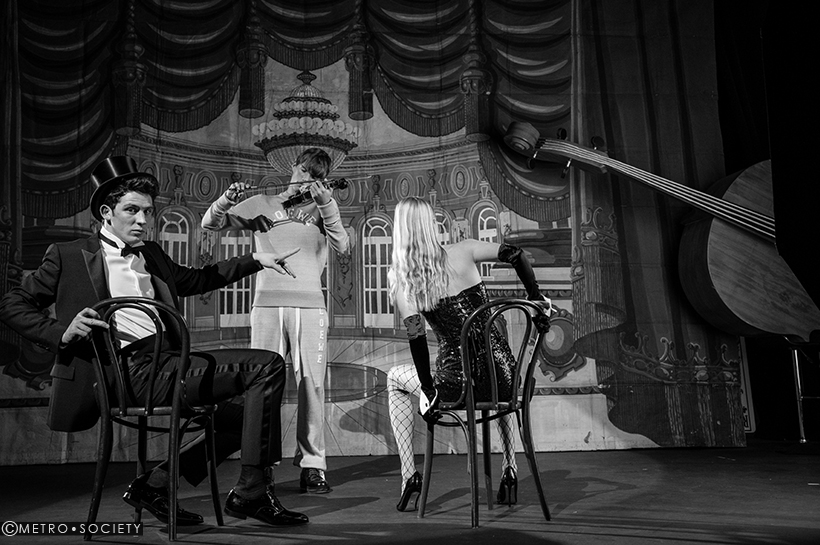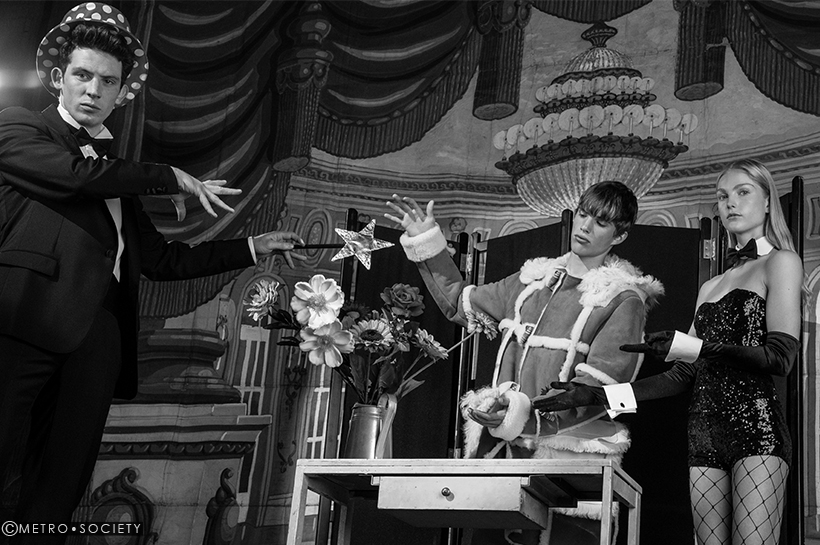 Duane Michals' photographic portfolio (with titles hand-illustrated by the artist) styled by Benjamin Bruno will be immortalized in a hardcover photo book designed by M/M Paris and printed in a limited edition of 1,200 hand-numbered copies.