EASTPAK X HOUSE OF HACNEY
July 7, 2016

4,672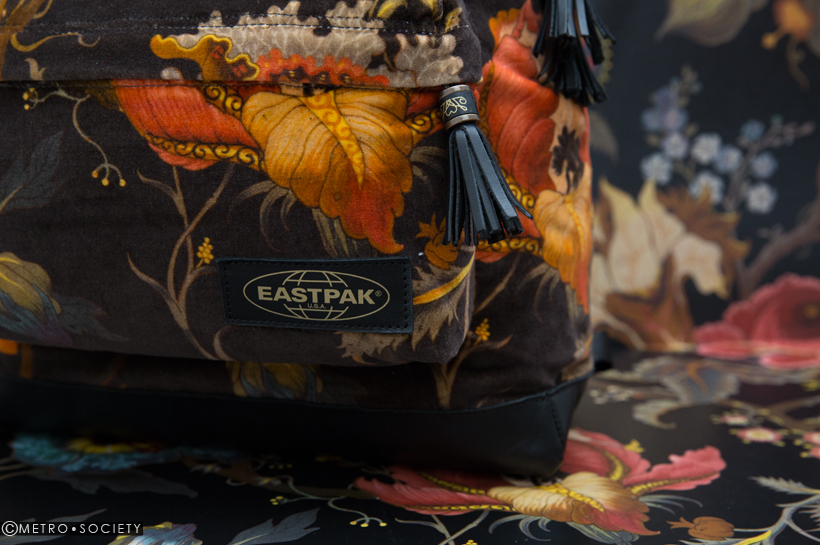 This is the second time that Eastpak has joined forces with House of Hackney. And after just one glance at this exclusive collaboration, you will see why! Once again, House of Hackney has fused the essence of British luxury with Eastpak's inimitable functionality, while adding a contemporary twist along the way. For a look that is sure to turn heads wherever you go.
The collection will be in stores as of June 1st, 2016.
Each bag in this limited edition collection tells a story. The patterns are supplied by the William Morris Gallery and the fabrics are made in England by House of Hackney, each print is a testament to the tradition of British design. Add rich velvet fabrics, quality hardware, and both solid and printed leather details on the base and shoulder straps, and you have two unique creations that exude style, quality and class through every stitch.
Peacock and Dragon Grey
A limited-edition classic-in-the-making! This bag's
Art Nouveau design on rich, British velvet is inspired by Moorish art featuring the pairing of birds and dragons. Designed by the William Morris Gallery for House of Hackney, the Peacock and Dragon print adds luxurious naturalism to the Eastpak iconic style.
Price: 200.00 euros Limited to 700 pieces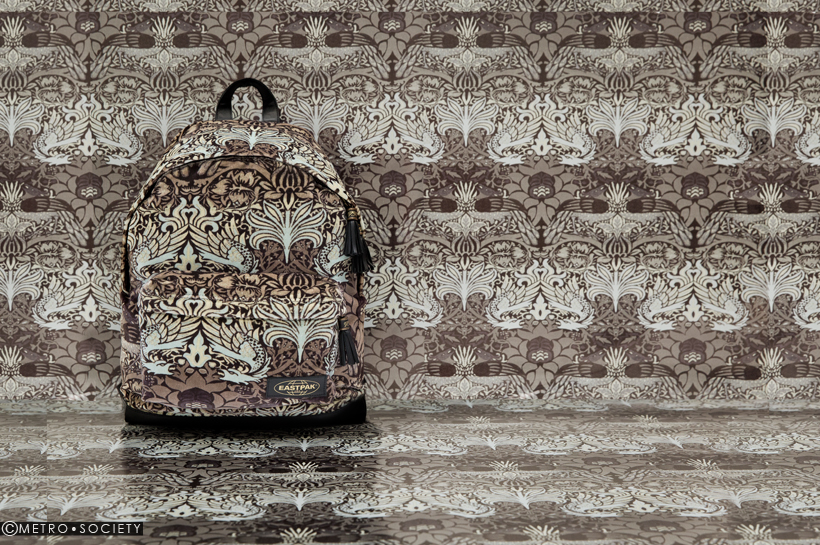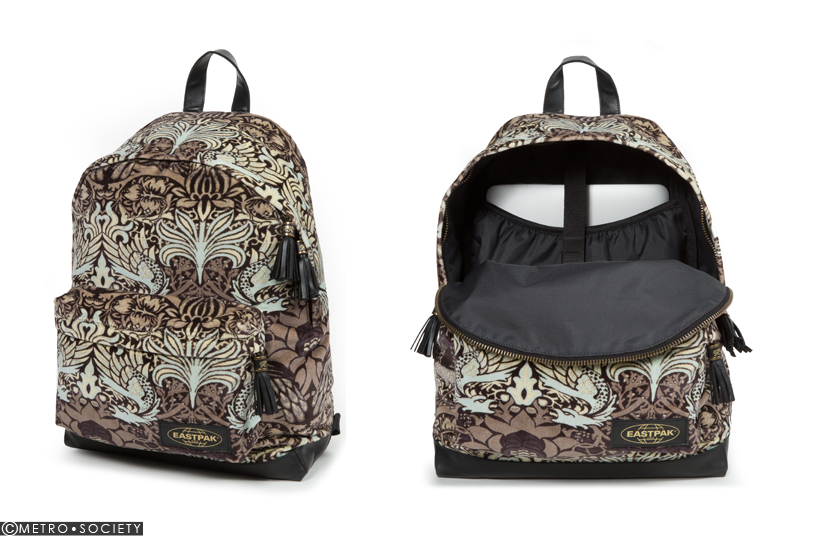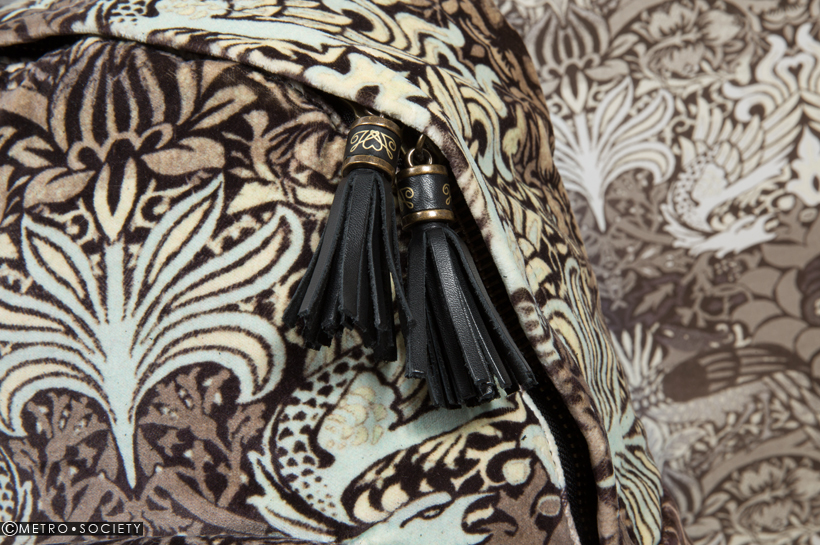 Victorian gone wild! Featuring a feral floral print inspired by the William Morris Gallery on plush British velvet, the design of the print is based on Diana Vreeland's iconic "Garden in Hell" room. The intricate design and exquisite color palette make for a very striking combination.
Price: 200.00 euros Limited to 700 pieces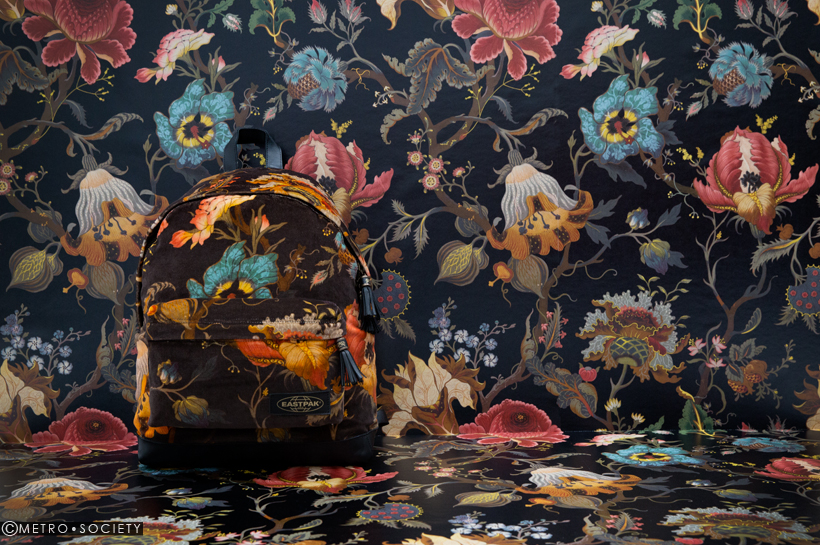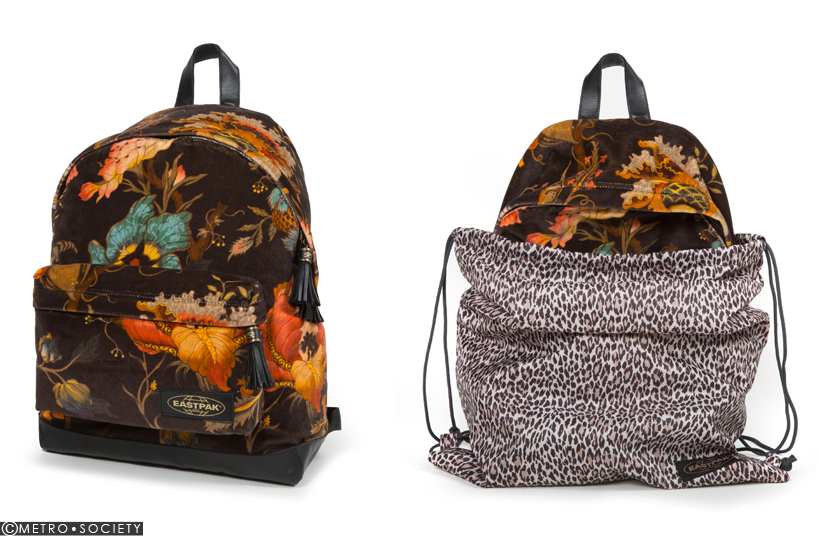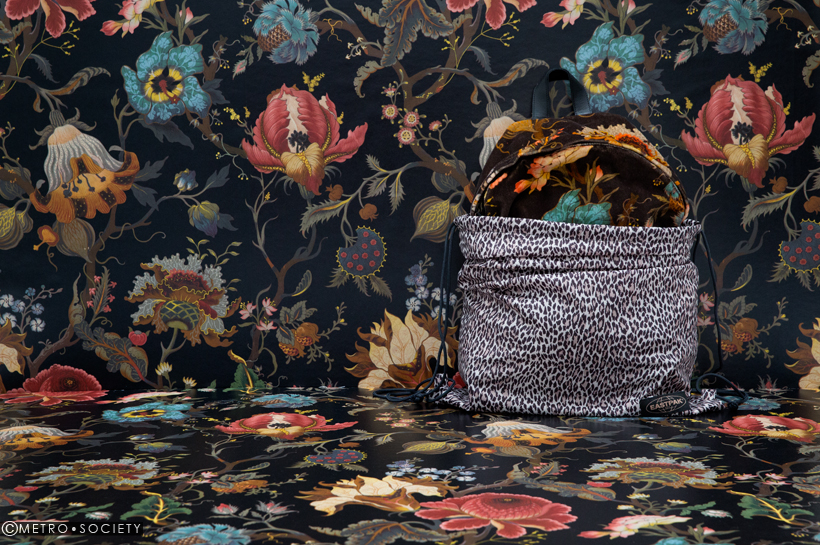 _______________________________________________________________________________________________________
As a spin-off of the limited edition collection, the main Inspired by the World of House of Hackney collection brings you an equally inspiring line-up of bags. Featuring exquisite prints on 100% cotton canvas, the bags in this collection also come with a full leather base. Making them as durable as they are luxurious!
Hyacinth Petrol
The classic English Hyacinth print has been reimagined and remastered by the William Morris Gallery for this special collaboration. The Art Nouveau design features foliage block-printed onto cotton canvas, bringing a luxurious naturalism to the Eastpak Soukie shoulder bag.
Price: 100.00 euros