DIOR Men's Summer 2023 Campaign
March 1, 2023

6,760
The House presents the campaign for the Dior Summer 2023 men's collection
From Paris to Granville – the birthplace of Monsieur Dior – to Charleston*, England, where artist Duncan Grant worked and lived, the Dior Summer 2023 men's line invites us on a fascinating journey through space and time, where the arts intersect. The silhouettes by Kim Jones, born of this unprecedented dialogue, are highlighted in a series of photographs with an infinitely poetic, bucolic feel.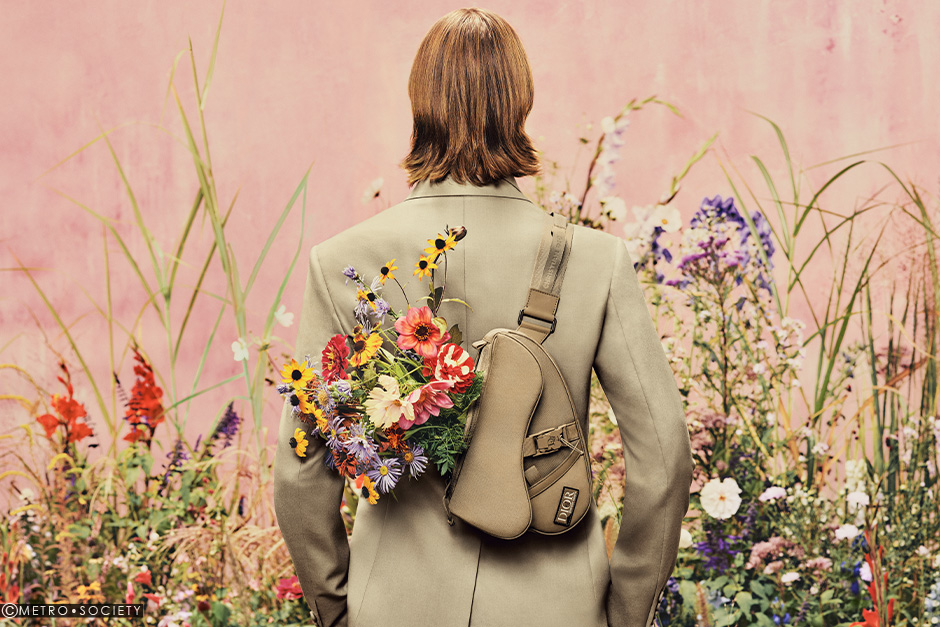 Echoing the show's scenography – a dreamlike meander from the Normandy coast to the Sussex countryside – the pictures reveal an enchanting setting that evokes both the avant-garde imagination of the Bloomsbury Group and the founding-couturier's passion for nature. In a profusion of wild flowers – reminiscent of the luxuriant style of English gardens – the looks combine the rigor of tailoring with the functionality of outdoor wear.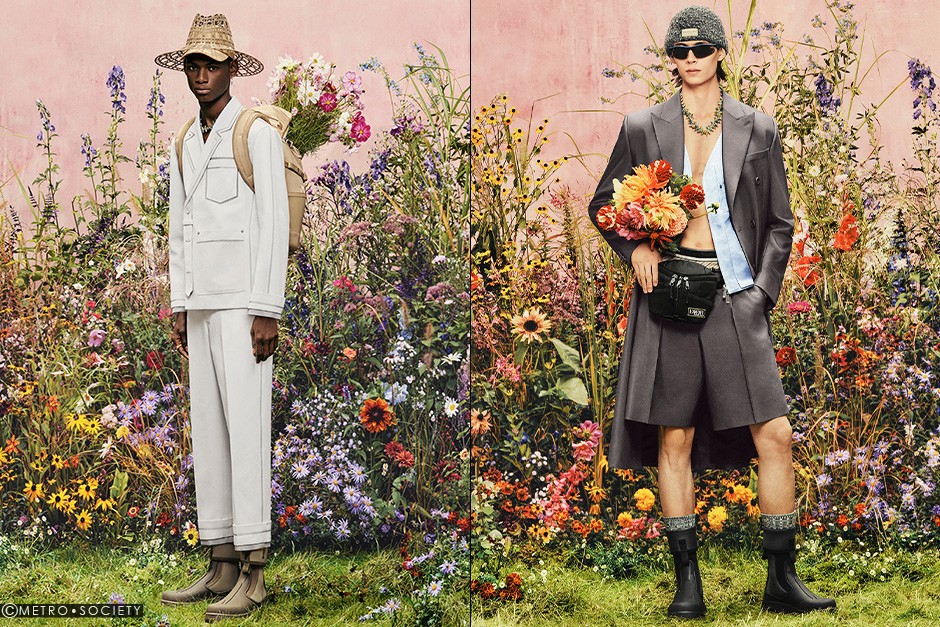 The iconicOblique Suitis reinvented in a casual version, embellished with a button placket, or completed with a detachable lapel revisiting the sleeves. Exalting the connection between art and fashion, Duncan Grant's work inspires new forms of elegance and is featured on sportswear pieces.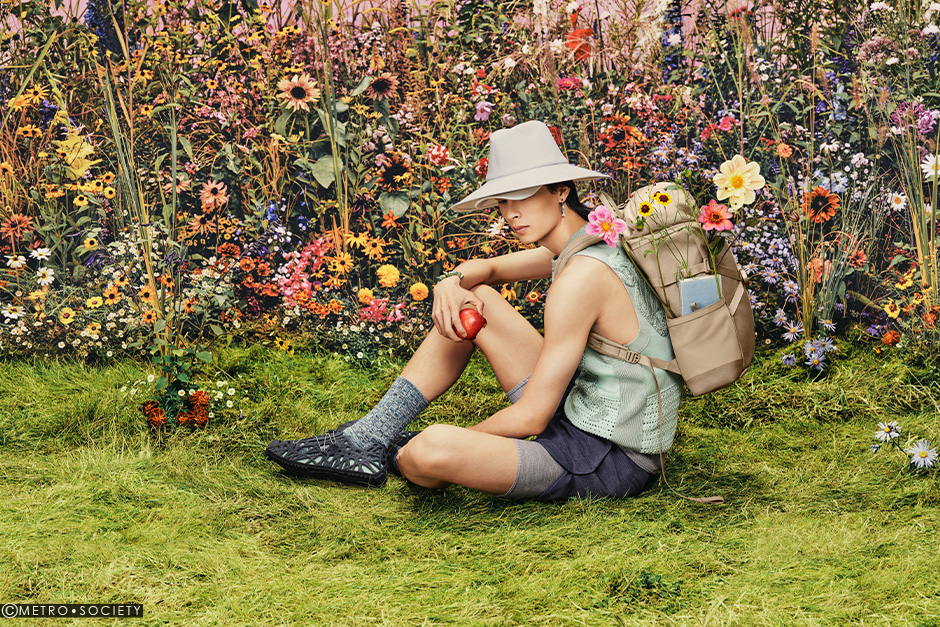 The result of a virtuoso collaboration with American brand Mystery Ranch, the Saddle is unveiled in a model conceived for the open air, while the Dior Gallagator by Mystery Ranch backpacks come with removable water-repellent covers and hoods, elevating the utilitarian to the ultimate statement.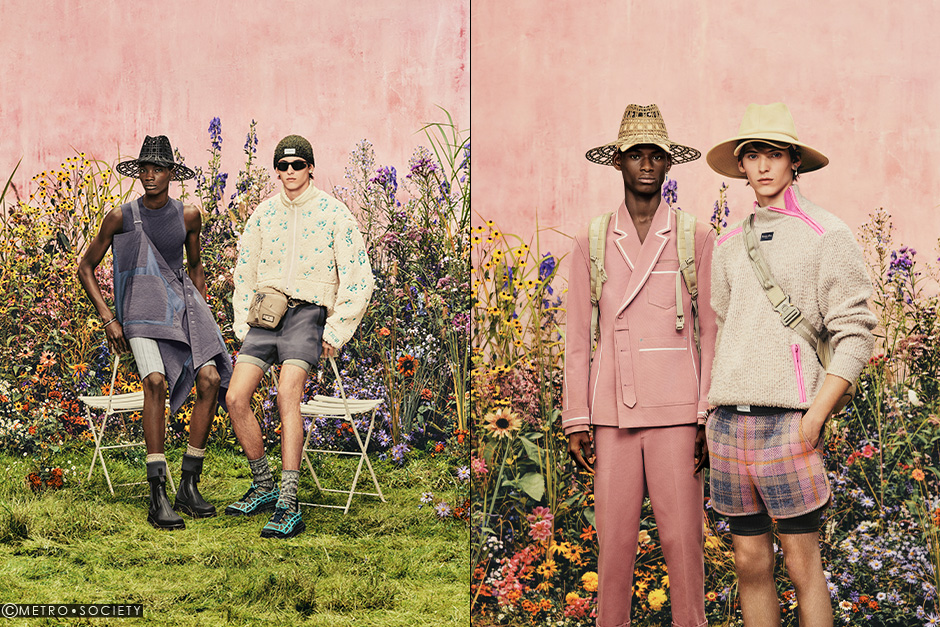 Bold accents, the wide-brimmed hats designed by Stephen Jones reinterpret the one Duncan Grant wore when he painted, as well as the emblematic cannage graphics. This signature Dior reference also adorns the B31 sneakers and the Dior Warp sandals, in a contorted variation with ultra-futuristic overtones, the Warped Cannage.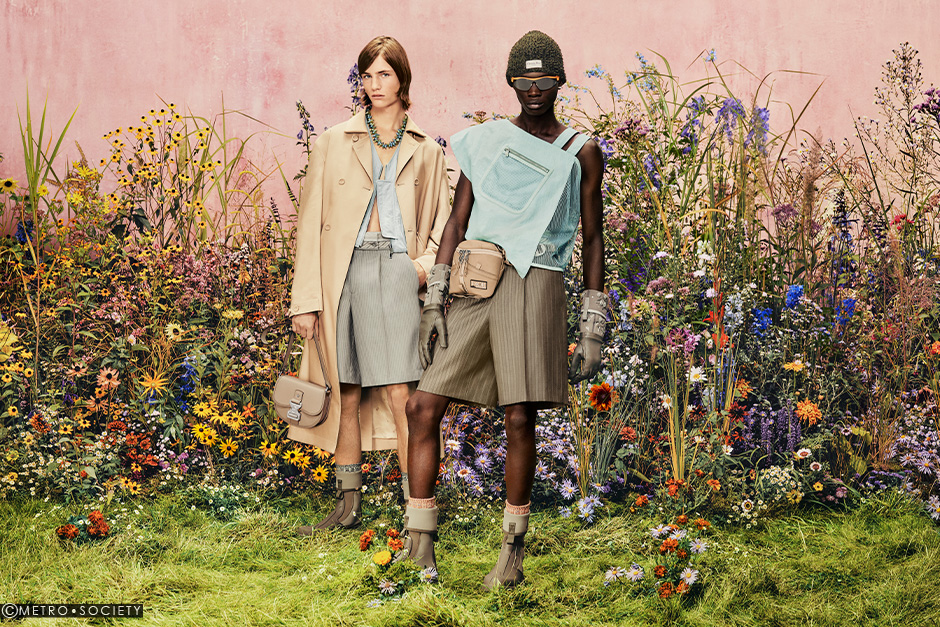 A multi-facetedtribute to freedom, celebrating the differentcharacteristicsof Dior's masculine identity, where heritage, modernity and adventure come together.
* The Bloomsbury Group's rural retreat where some of the 20th century's most radical artists, writers and thinkers gathered to imagine society differently.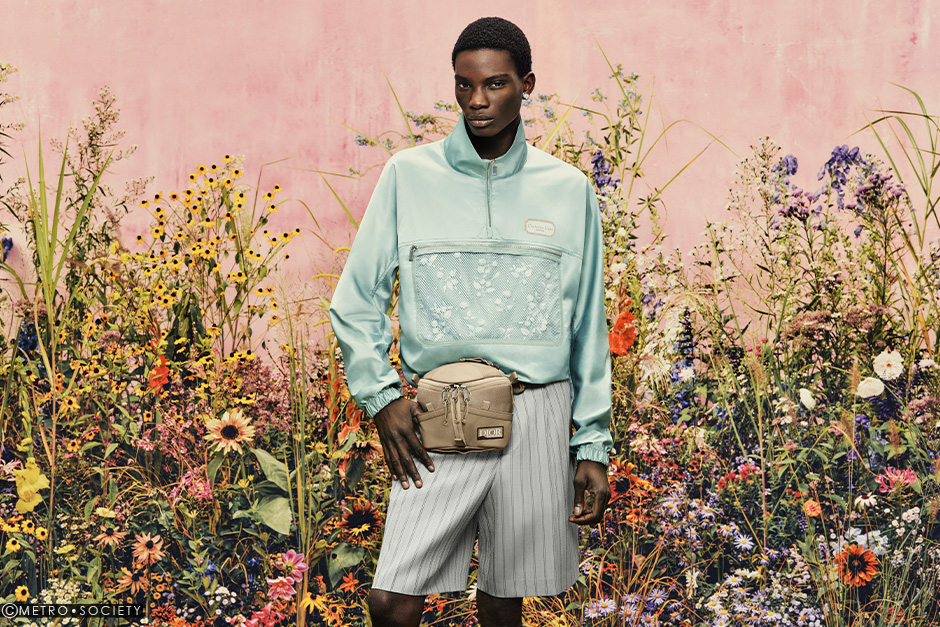 Credits:
PHOTOGRAPHER: RAFAEL PAVAROTTI
ART DIRECTION : RONNIE COOKE NEWHOUSE
FILM DIRECTOR : JULIEN PUJOL
STYLIST : MELANIE WARD and ELLIE GRACE CUMMING
MAKE UP ARTIST: PETER PHILIPS
HAIR STYLIST: BENJAMIN MULLER
MODELS: GODWIN ALWELL OKEREUKU @ELITE ; DARA GUEYE @NEW MADISON ; YANG HAO @ELITE; ROBIN AVIGNON @ELITE ; INDIANA VAN'T SLOT @REBEL