A CHRISTMAS AD FOR H&M BY WES ANDERSON
November 29, 2016

24,861
H&M is pleased to announce that Wes Anderson is the director of the film as part of its holiday 2016 campaign. Anderson is one of the most respected directors of his generation, acclaimed for films such as The Royal Tenenbaums, Rushmore and The Grand Budapest Hotel. Anderson's long-term collaborator, actor Adrien Brody, stars in the film which will debut online at hm.com on November 28.
The H&M Holiday film has the theme "COME TOGETHER", and is set on a magical Christmas Day train journey through winter landscapes. Brody plays the train conductor in a film that has all of Anderson's signature charm, character, make-believe and wonder. Each of the passengers wears pieces from H&M's holiday collection, whether it's the cosiest polka dot knit hoodie, the sharpest blazer for special occasions or the relaxed elegance of a grey crew-neck sweater worn with a below-the-knee metallic pleat skirt. In the collection, there are pieces for everyone, including women, men and kids, arriving in H&M stores worldwide, as well as online, from the end of November.
"The winter train ride, under Wes Anderson's direction, is the perfect setting for H&M's holiday collection full of relaxed, wearable elegance. It's about mixing the informal with a sense of occasion, capturing the holiday mood for both dressing up and getting cosy with loved ones," says Pernilla Wohlfahrt, H&M's Head of Design and Creative Director.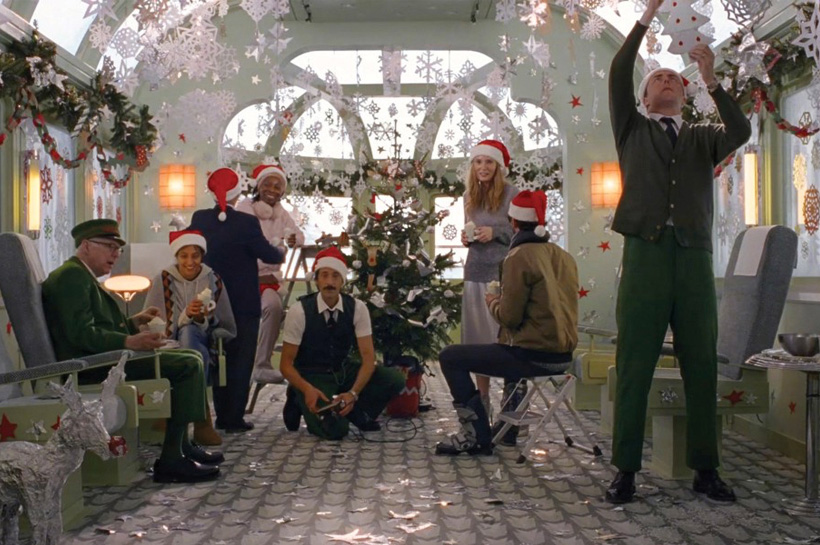 In the film, travellers take their seats on the express train through snowy lands to celebrate the holidays. When winter weather draws in, the passengers' plans change, and everyone on the train comes together to share the fun of the holidays in style.
"The H&M film culminates with all the passengers coming together in the caboose to enjoy a cup of hot chocolate. The communal gathering of strangers on a train is a simple yet charming reminder of the holiday spirit. Perhaps the gesture resonates even more at a time in the world where we could all do with giving a stranger a hug," says actor Adrien Brody.