ASICS x VIVIENNE WESTWOOD
September 2, 2019

10,371
Both ASICS and Vivienne Westwood share a long brand history of design and championed uniqueness - with quality, craftmanship and innovation at their core. This shared history and distinction to transcend the ordinary brought about this timely collaboration.
The first two styles released earlier this year, were inspired by the early punk years of Vivienne Westwood – featuring the iconic Squiggle print. The 2nd launch of three new limited release styles under the ASICSTIGER line sees the exploration of a later period of Vivienne Westwood's collections – looking to historical references through art and fashion – in particular paintings from the 18th century French artist François Boucher, first referenced in Vivienne Westwood's seminal Autumn/Winter 1990 collection 'Portrait'.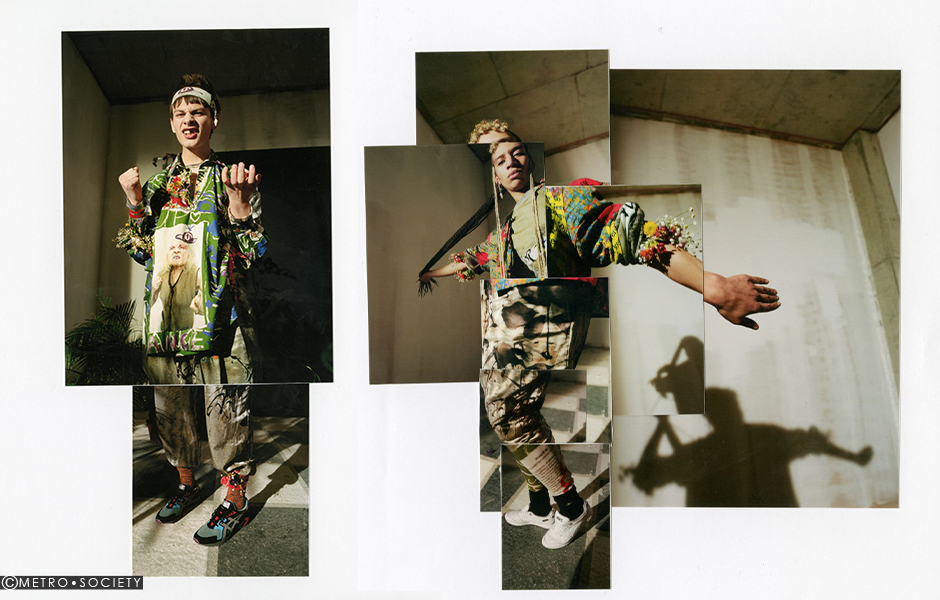 Referencing this period, the HyperGEL-LYTE™ sneaker is designed with the romantic rococo painting Daphnis & Chloe by the 18th century French artist Francois Boucher, printed on the body of the sneaker. The painting is housed at one of Vivienne's favourite art galleries in London, The Wallace Collection.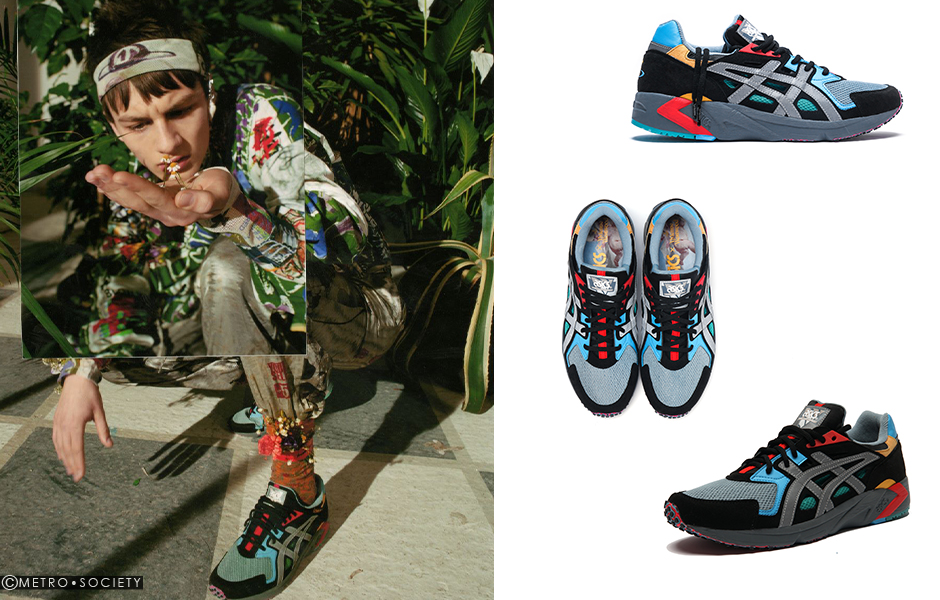 The overall celadon color appropriately restores the rich colors of the 18th-century oil painting, whilst the pewter shoelaces, bright orange tiger stripe, delicate embellishment of shoe buckle and the colorful orb logo on the shoe heel bring a modernist graphic look to the sneaker. "HyperGEL" contains of Shock absorbing material "GEL" in a soft PU sponge, realizing high resilience while holding the cushion by two materials having opposite properties, giving the wearer a truly unique look and comfortable fit.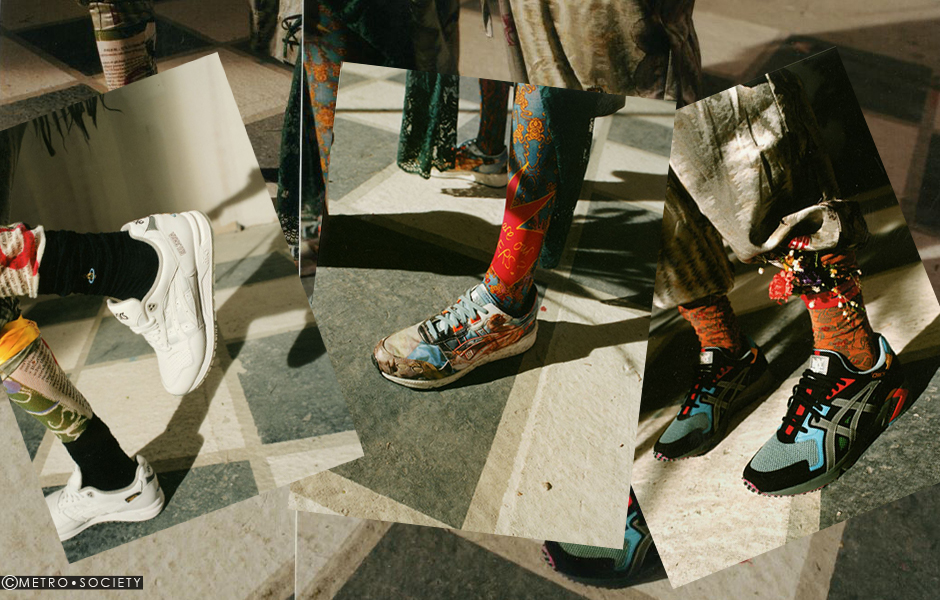 The GELSAGA™ sneaker is designed to sit in stark contrast to the HyperGEL-LYTE™ shoe, designed in a clean white leather – with the Daphnis & Chloe Boucher painting printed on the translucent base of the trainer with distinctive collaboration logo.
The GEL-DS TRAINER™ OG shoe is based on the colour palette of the iconic Vivienne Westwood multi-coloured orb logo. Mesh material in pops of primary colours sit against black synthetic suede with 3M reflective ASICS stripes – giving a graphical look to the architecture of the trainer. As an added detail, the François Boucher painting with the Daphnis & Chloe, 1743, is printed on the innersole of the sneaker.
Each sneaker in the collection features the Vivienne Westwood multi - coloured orb logo bonded to a reflective strip on the back of the shoe and the Westwood CHAOS quota stitched to the side of the trainer.