ROYAL ENFIELD • CONCEPT KX
December 18, 2018

11,329
To demonstrate the exceptional talent and open-minded attitude of Royal Enfield's Industrial design team in India and the UK, Royal Enfield has chosen EICMA 2018 to offer motorcycle enthusiasts a world-first look at its remarkable 'Concept KX' v-twin motorcycle.
Developed from scratch in just six months during the summer, the Concept KX was inspired by Royal Enfield's original Model KX of the late 1930s, a mighty, 1,140cc side-valve machine that was described in contemporary advertising material as being 'the last word in luxury motorcycling'.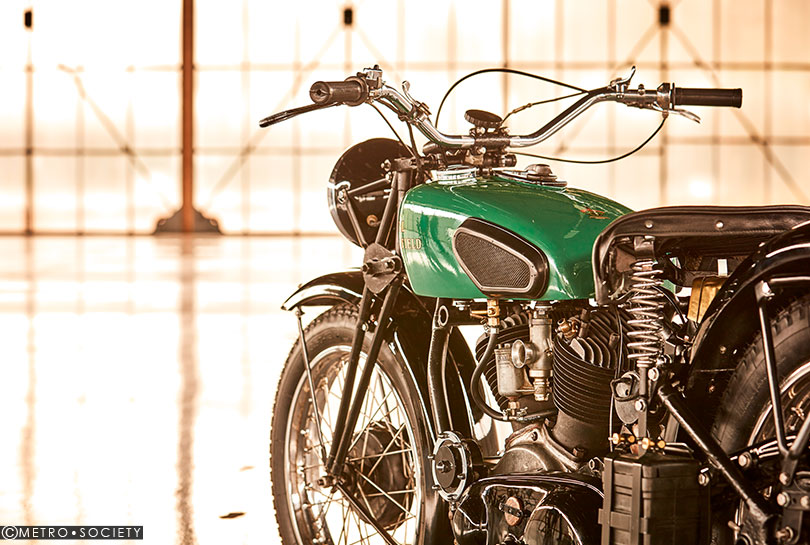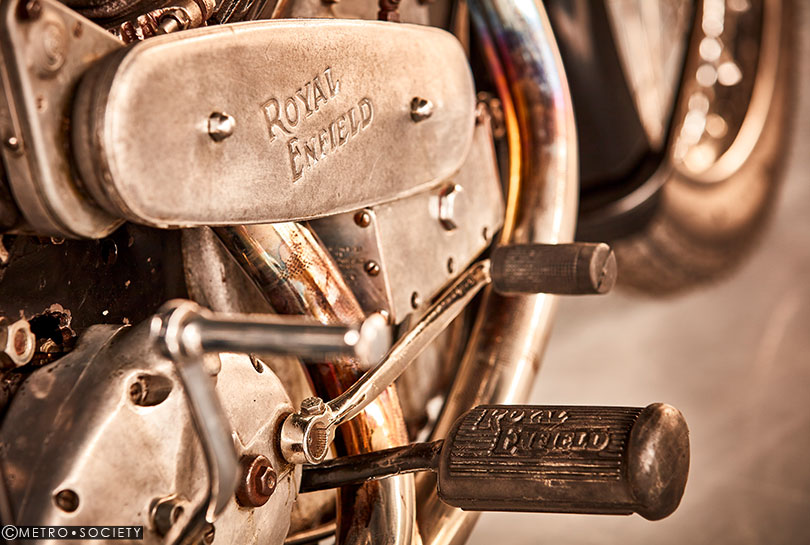 The original KX was the starting point for a concept machine that could reflect the popularity of 'retro-modern' motorcycles by combining the KX's low-slung, girder-forked, 'dropped-in-wheels' look with state-of-the-art design methods and rich materials such as copper, and leather. Working together in India and at the Royal Enfield Technical Centre in the UK, the team started the project in April with the design of the concept v-twin engine as the basis around which the motorcycle would be developed.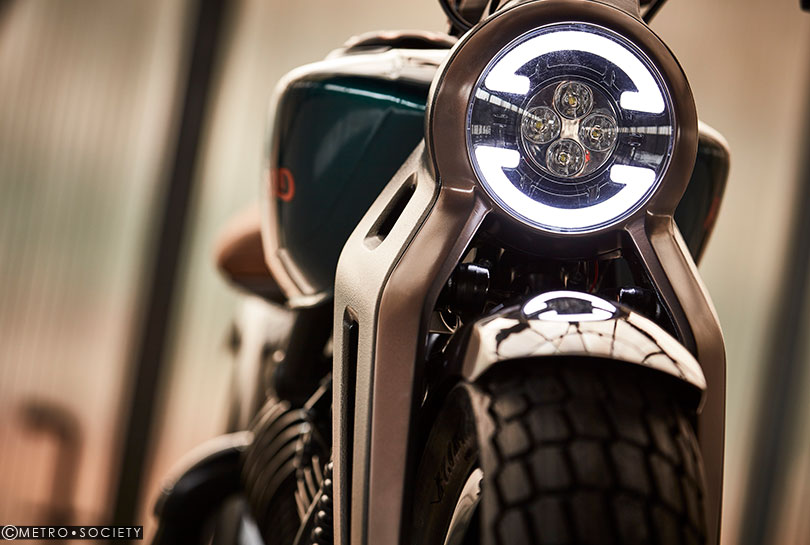 From a large selection of studies, two interpretations were chosen to be produced as full-sized clay models - one with a 'neo-classical' look, the other more futuristic. The finished concept machine on show at EICMA emerged as a brilliant blend of the two, with features such as a girder fork design that is re-imagined in a high-tech 'blade' set-up and the classic, pre-war headlamp casquette being revived in a modern and imaginative way, and a and unique hardtail look rear suspension and single sided swing arm.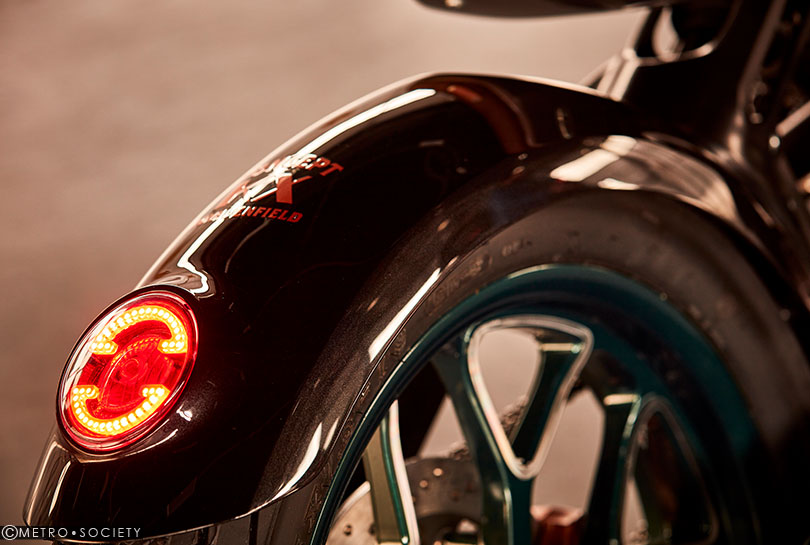 The front and rear lights also incorporate a stylised version of the old Redditch 'E' for Enfield logo, while emulating the 'negative space' typically seen on pre-war motorcycles that were not cluttered by large batteries, electronic components and complex wiring. Additionally, the frame and airbox configuration serves as a stressed member of the machine and the seat unit is of a cantilever design.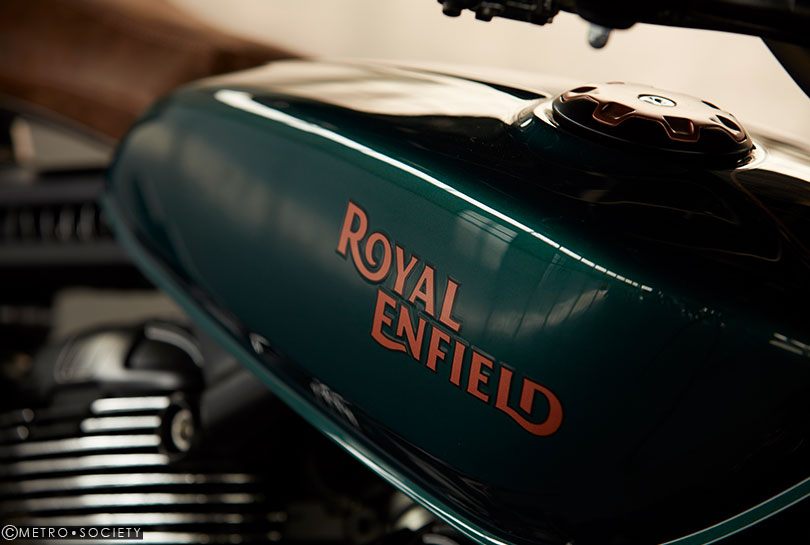 The 'clean' look is further enhanced by a compact electrical system, CNC machined parts like wheel rims, engine heads, and a classic-looking green and black paint scheme that is complemented by hand-painted copper-coloured pin stripes, black finishes to the engine and exhaust system and the use of walnut distressed leather for the seat and matching handlebar grips.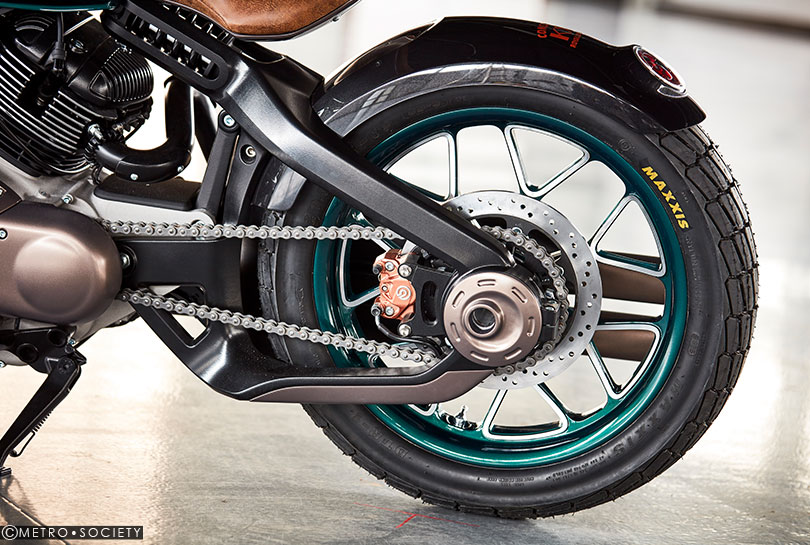 Royal Enfield 'Concept KX' will remain a 'concept', taking pride of place at the very front of the Royal Enfield marquee at EICMA 2018 and is not intended for production.