Nude and Muses • Leica Gallery Bangkok
May 14, 2018

5,096
Leica Camera Thailand and world-class photographer Ralph Gibson presents "Nude and Muses" featuring Gibson's 30 works at the Leica Gallery Bangkok.
On May 8, 2018, Mr. Danai Sorakraikitikul, Managing Director of A-List Private Limited, together with world-class photographer Ralph Gibson celebrated the "Nude and Muses" exhibition at Leica Gallery Bangkok which located on 2nd floor, Gaysorn Village.
The exhibition features over 30 meticulous selected works of Gibson under the concept "Nude and Muses" which takes place on May 8 until June 25, 2018.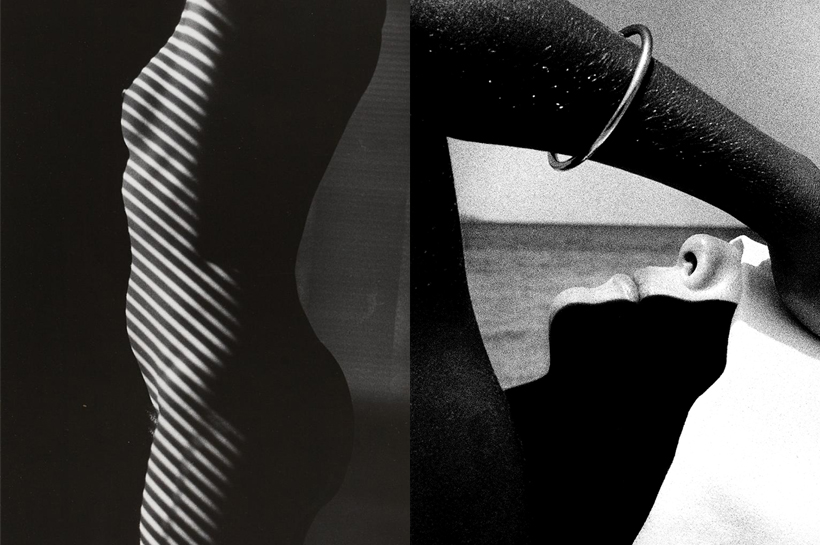 About "Nude and Muses"
When the American art photographer Ralph Gibson began taking nudes in the early 1960s, they were windows into shared, private moments. "I would photograph girlfriends in domestic situations and say 'hold it' and would grab them walking across the room, getting a glass of water or something," he told Eric Fischl in an interview for his 2009 book Nude. If the resulting image had a cinematic power or gestural implication it often had more to do with luck than intention. But that changed in the 1980s, when he began approaching the nude "as a total body of work" and tirelessly refining his attitude towards it. Captured moments became considered, pre-determined poses.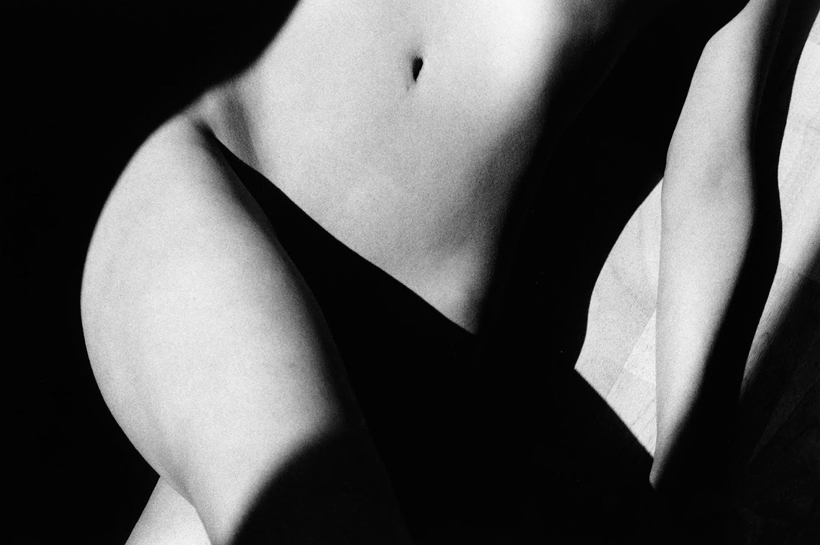 Taking a selection of these dream-like and meticulously composed black-and-white images as its point of departure, Nude and Muses explores Ralph Gibson's studied yet sensuous recontextualizing of the male gaze. Yet it is not simply a celebration of the fetishized female form – all the visual leitmotifs to have shaped and set apart this master photographer's work over the past half a century are also present: compressed shadows, strong diagonal lines, his penchant for proximity…for moving ever closer to his subject. There are also allusions to the many other themes – or muses – he has an ongoing relationship with, including time, music and abstraction.
Perhaps most unmistakable of all in Nude and Muses is Gibson's technical rigor, something he honed in the 1960s, during his time spent in the US Navy and then working as an assistant for the American photojournalist Dorothea Lange. But ultimately the striving for something greater – more profound, more universal – than mere skill is what draws us in. Here we find one of the most unorthodox and unclassifiable photographers of our time exploring the boundaries of surrealism, allegory, beauty and eroticism – and the mysterious phenomenological properties of photography. These are imposing and poetic images…images that only a camera, and someone committed to mastering it on their own terms, could take.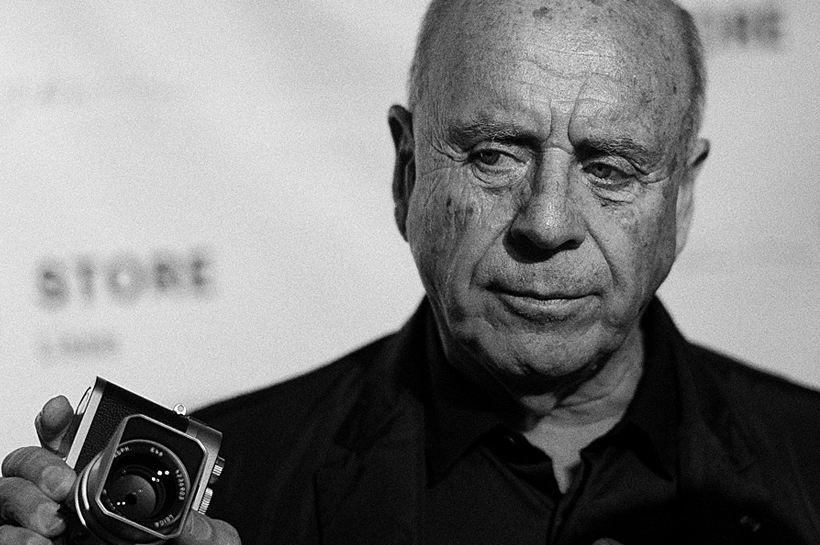 About Ralph Gibson
Ralph Gibson was born in Hollywood, California in 1939. His father was assistant director to A. Hitchcock and as a young boy he would visit the set during filming. He also worked extra and acted in bit parts. He was impressed by the power of the camera lens and the intensity of the lights.
He studied photography while in the US Navy and then at the San Francisco Art Institute. He began his professional career as an assistant to Dorothea Lange and went on to work with Robert Frank on two films. Gibson has maintained a lifelong fascination with books and book-making. Since the appearance in 1970 of THE SOMNAMBULIST, his work has been steadily impelled towards the printed page. To date his work has been published in over 40 monographs.
His photographs are included in over one hundred and seventy museum collections around the world, and have appeared in hundreds of one-man exhibitions. He has lectured and led workshops in over 20 countries over the past 40 years. In 2013 he spoke in schools and museums in China, Brazil, Australia and Bali.
Gibson's awards include fellowships from the John Simon Guggenheim Foundation and the National Endowment for the Arts, as well as the Leica Medal of Excellence, the Lucie Lifetime Award and the Silver Plumb Award. He is a Commandeur de l'Ordre des Arts et des Lettres of France, and holds honorary doctorates from the University of Maryland and Ohio Wesleyan University.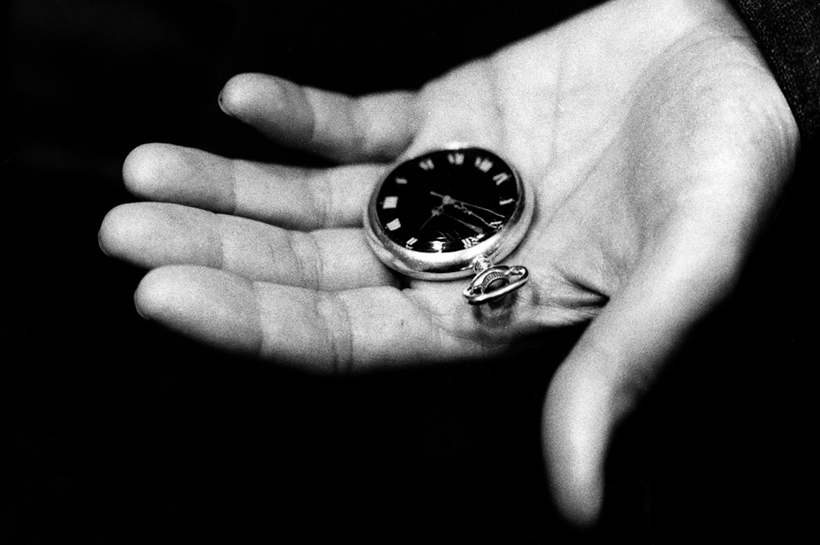 In 2010 he collaborated with Lou Reed on the film RED SHIRLEY which was screened in 14 film festivals throughout Europe and North America. The High Museum of Art held a retrospective of his work entitled "Quartet" in 2012. He has maintained a relationship to the guitar since his earliest teens. Recently Gibson has incorporated his photographs and musical compositions into film and live performances.
He has performed TYPOGRAPHY and ONE WAY with the wind instrumentalist Jon Gibson at Roulette and the Stone in New York. Recent performances in 2013 include the Burchfield-Penny Art Center Testify Festival in Buffalo NY and The Central China Academy of Fine Arts, Beijing.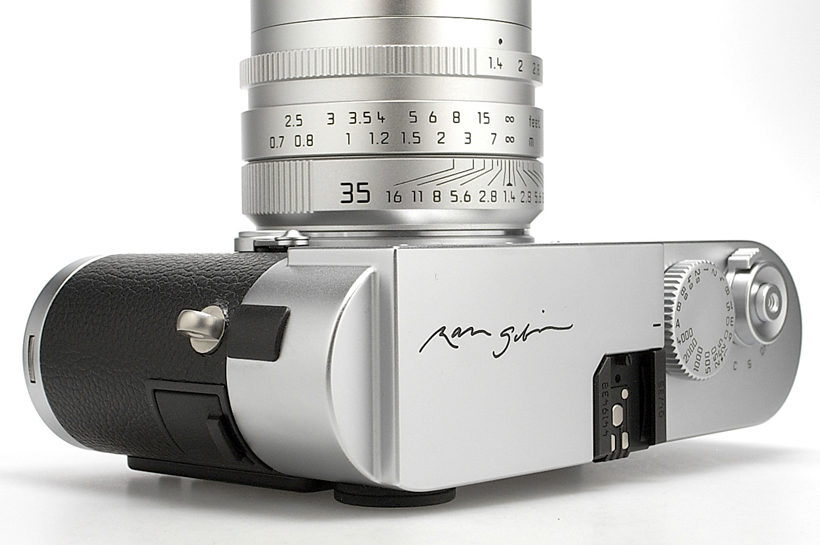 He composed music and video for the Jon Lehrer Dance Company to be presented in the Fall of 2014. In September 2014, the Goeun Museum in Busan, Korea presented a retrospective of his work.
He recently endorsed a limited edition of the Leica Monochrom camera which bears his signature on the top plate.
His entire body of work can be seen and heard in depth at www.ralphgibson.com
Leica Store Bangkok
2nd Floor, Gaysorn Village
Tel. 02-656-1102