ARTEK • Mini Story Line
September 16, 2021

14,894
Artek was founded in Helsinki in 1935 by four young idealists: Alvar and Aino Aalto, Maire Gullichsen, and Nils-Gustav Hahl. Their goal was "to sell furniture and to promote a modern culture of living by exhibitions and other educational means." In keeping with the radical spirit of its founders, Artek today remains an innovative player in the world of modern design, developing new products at the intersection of design, architecture, and art. The Artek collection consists of furniture, lighting, and accessories designed by Finnish masters and leading international designers. It stands for clarity, functionality, and poetic simplicity.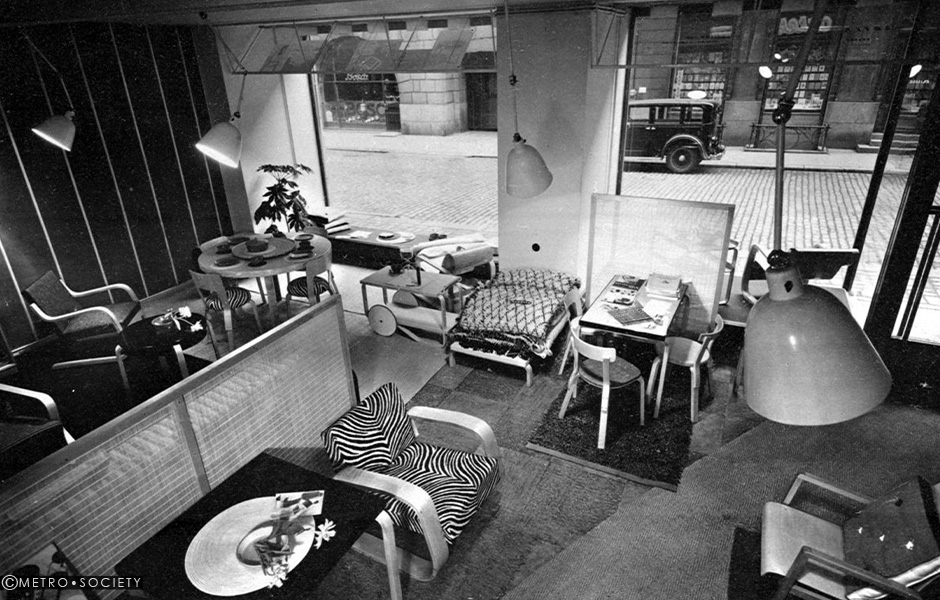 The name Artek is a synthesis of "art" and 'technology' – concepts central to the international modernist movement that came to prominence in the 1920s. It was Walter Gropius, a key proponent of modernism, who coined the motto 'art and technology – a new unity.' Technology was understood to include science and industrial production methods, while the conception of art extended beyond the fine arts to encompass architecture and design. Modernism aimed to achieve a fruitful union of these two spheres. This same aspiration guided the founders of Artek in their naming of the company.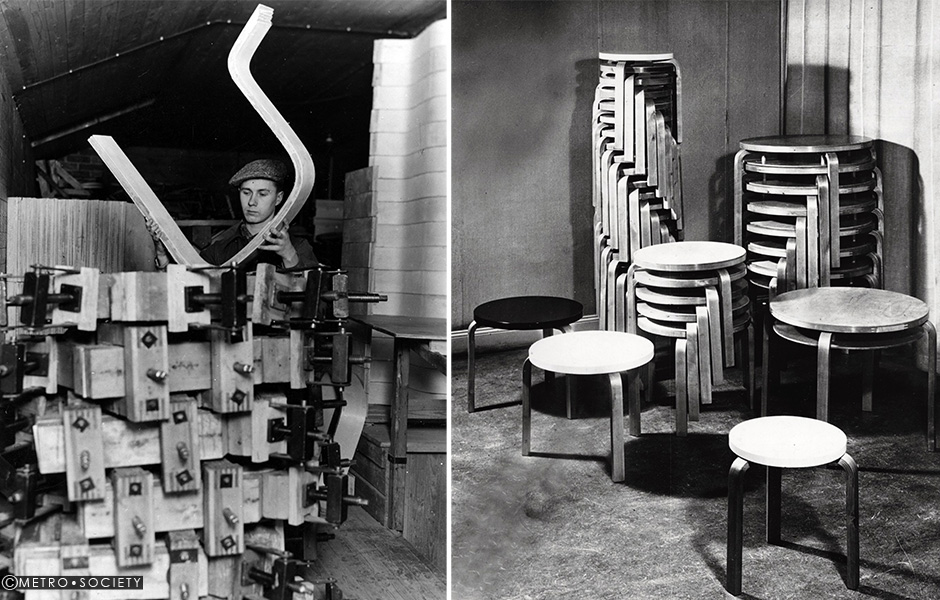 The Artek Manifest lays out the vision of the company's four founders. Though the immediate impetus was to professionalize the international distribution of the Aaltos' designs, the Manifest ties Artek to a cultural mission far beyond the purely commercial. With headlines like Modern Art, Industry and Interior Design, Propaganda, the Manifest makes Artek's aims clear: to achieve a synthesis of the arts, improve everyday living, and bring modernism to Finland – while transporting Alvar Aalto's Nordic interpretation of these principles out into the world.
The majority of Artek products are made at the a-factory in Turku, Finland, the city where Aalto furniture has been manufactured since the 1920s. It's also in this place where the production of Alvar Aalto's furniture, various specialized woodworking techniques have been specifically developed and refined over decades.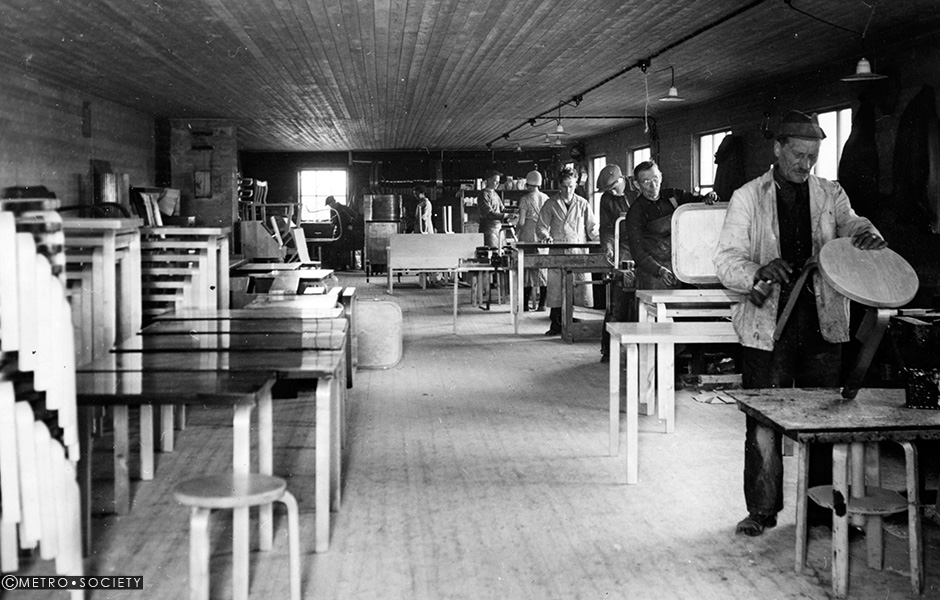 Influenced by the radical teachings of the Bauhaus, which declared that art, design and technology should work holistically rather than be treated as separate disciplines, the quartet had grand ambitions that stretched far beyond the purely commercial (and far beyond Finland for that matter). Their goal was to sell Alvar Aalto's furniture and 'promote a modern culture of living by exhibitions and other educational means'. They even drafted a manifesto detailing their mission, with headings including Modern Art, Industry, Interior Design and Propaganda.
Alvar had been experimenting with laminated wood (then a relatively new material) since the late 1920s, bending it into sinuous curves and sculptural forms. By 1932, he had created the 'Paimio' chair for the tuberculosis sanatorium in Paimio, Finland, swiftly followed by the now-iconic 'Stool 60' in 1933. His fascination for wood continued to be a central theme once Artek was established, delving further into the possibilities of pressed plywood as he sought to combine its warm, tactile qualities with a progressivist, modernist aesthetic.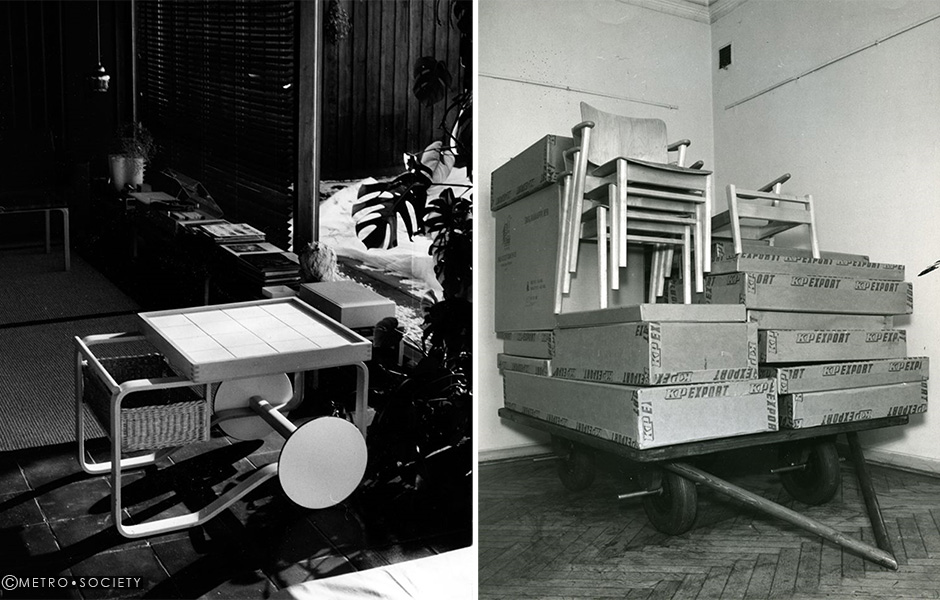 Devising manufacturing methods that were suited to mass production and export was an important shaping factor for the brand's style, leading to the development of a modular system of standardised components, including the 'L-leg '. Originally designed for 'Stool 60', it soon became an integral element of the collection and was used in more than 50 different products spanning both seating and tables. Since 1935, over one and a half million Artek stools alone have been sold worldwide, and the popularity of the brand's products shows no signs of abating. Here, we chart the company's story, from revolutionary beginnings to reinventing its classics. And opening in 1936, the first Artek store showcased Alvar Aalto's innovative work and was quick to bring internationaldesign to Finland – it also displayed inspirational objects by like-minded companies.
ARTEK'S BEST-SELLING AND MOST ICONIC PIECES BLEND FORM AND FUNCTION

Paimio
'Paimio' armchair:Alvar's first plywood design, created in 1932, featured undulating, loop-like armrests that were split from a single piece to ensure the material aged symmetrically.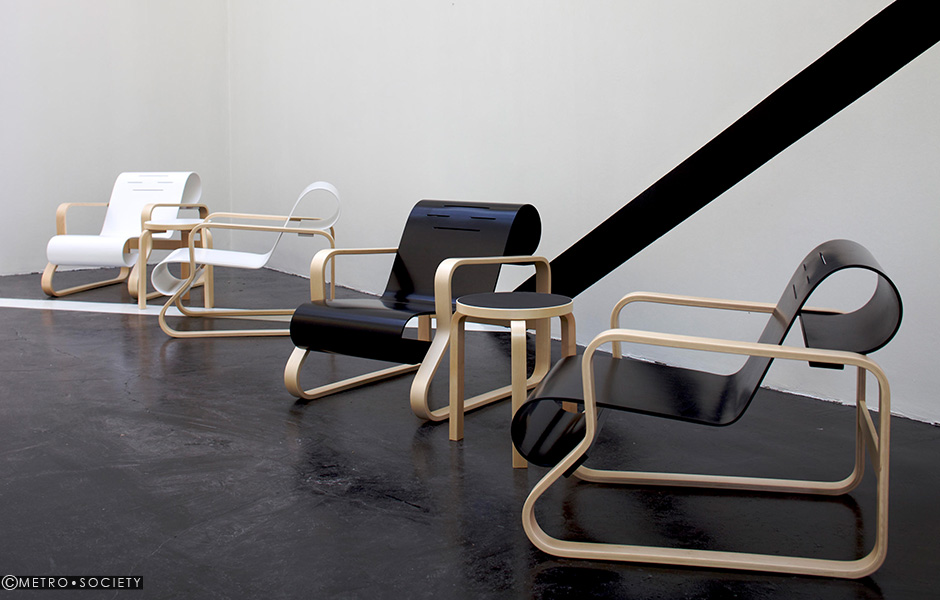 L-Leg
Alvar's 'L-leg', a patented, solid bentwood component, went on to form part of over 50 different products and created a coherent collection, while also making the designs more suited to mass production and export.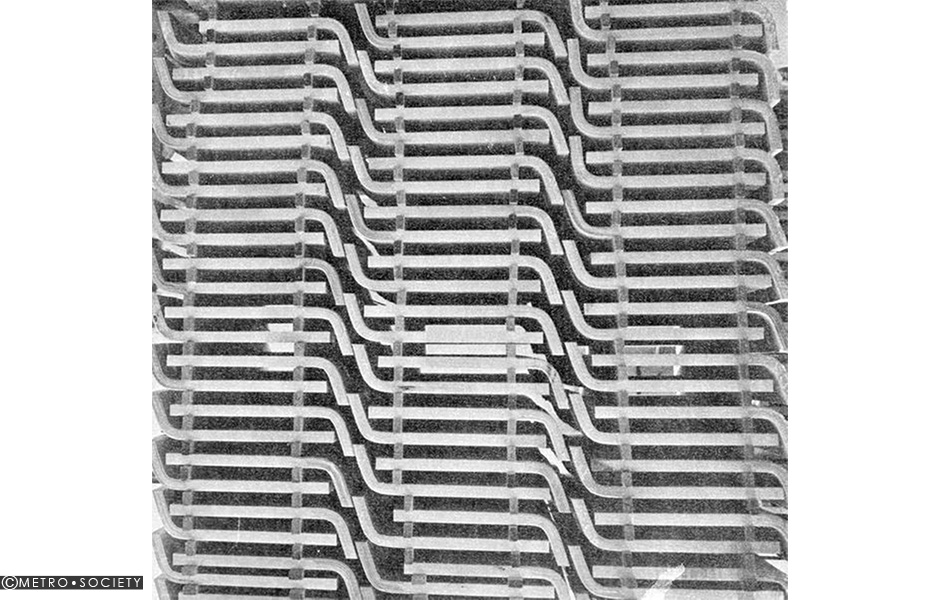 Tea Trolley 900
The 'Tea Trolley 900' first launched at the 1937 World Exhibition in Paris. Alvar's trolley was inspired by both British tea culture and Japanese wood craft and combines tiles and wicker with his signature bentwood.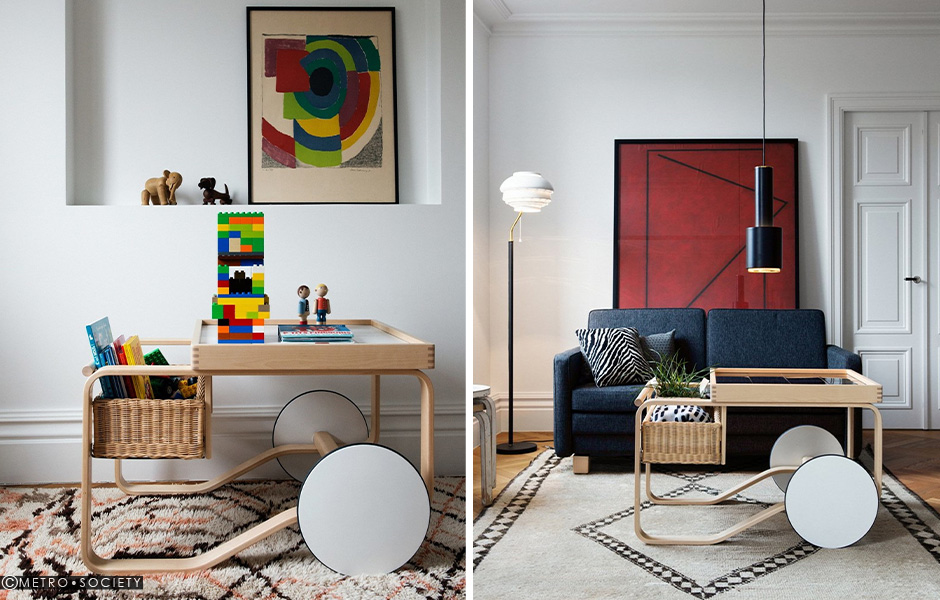 Stool 60
'Stool 60' may be a humble, simple little stool, but Artek's best-selling piece is instantly recognisable. Beloved all over the world, the design has played canvas to many special editions including recent collaborations with artists Barbara Kruger and John Booth.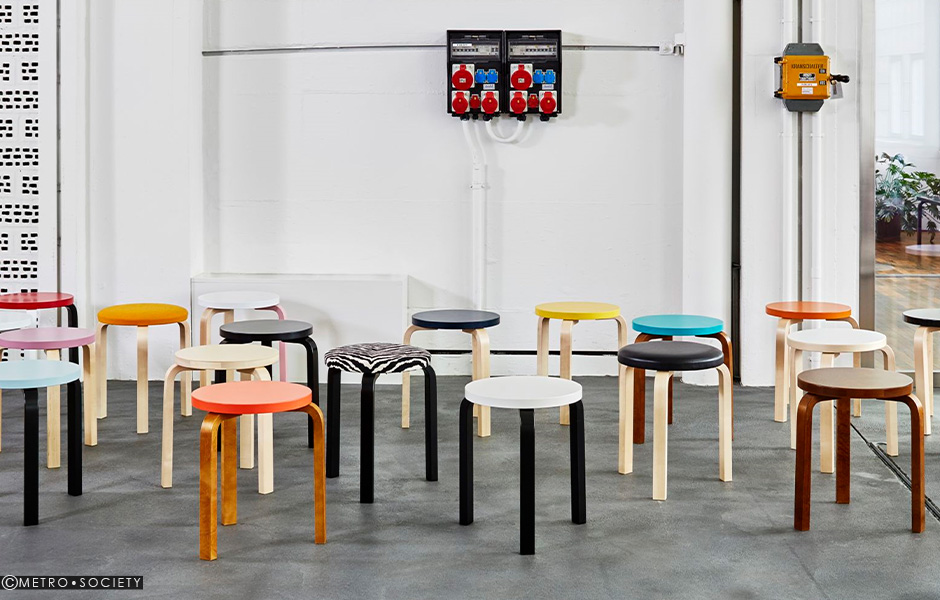 Domus
The 'Domus' chair was designed by Ilmari Tapiovaara as part of a series of pieces for the Domus Academica student housing complex in Helsinki. It quickly became an international success due to its comfortable seat and short arms, which allowed the user to sit close to the desk while studying.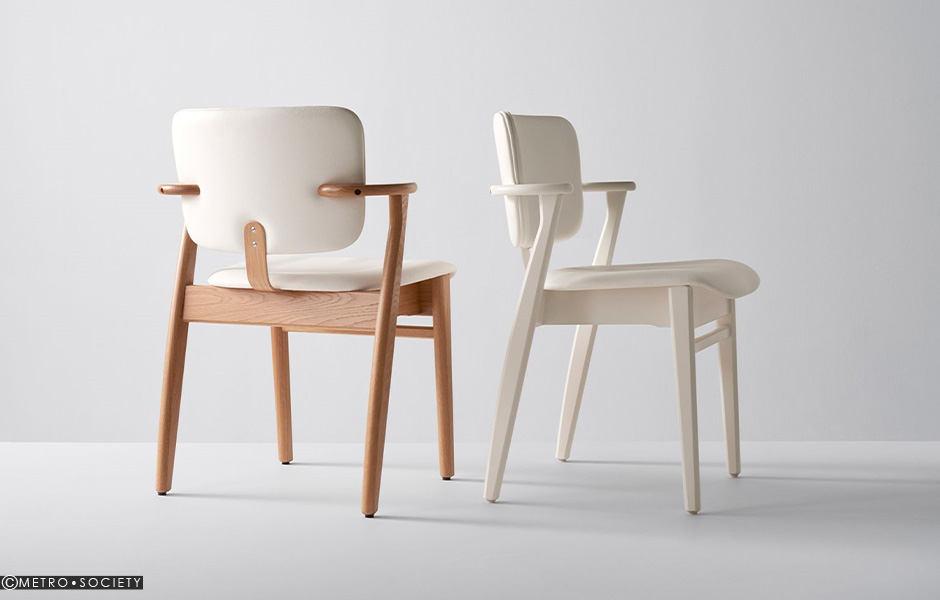 Rope
The newly launched 'Rope' chair designed by Ronan & Erwan Bouroullec introduces a new material to the brand, gently evolving its language while staying true to its boundary-pushing roots. 'We wanted to make a collection in harmony with the Artek tradition, but from our contemporary stance,' says Ronan Bouroullec.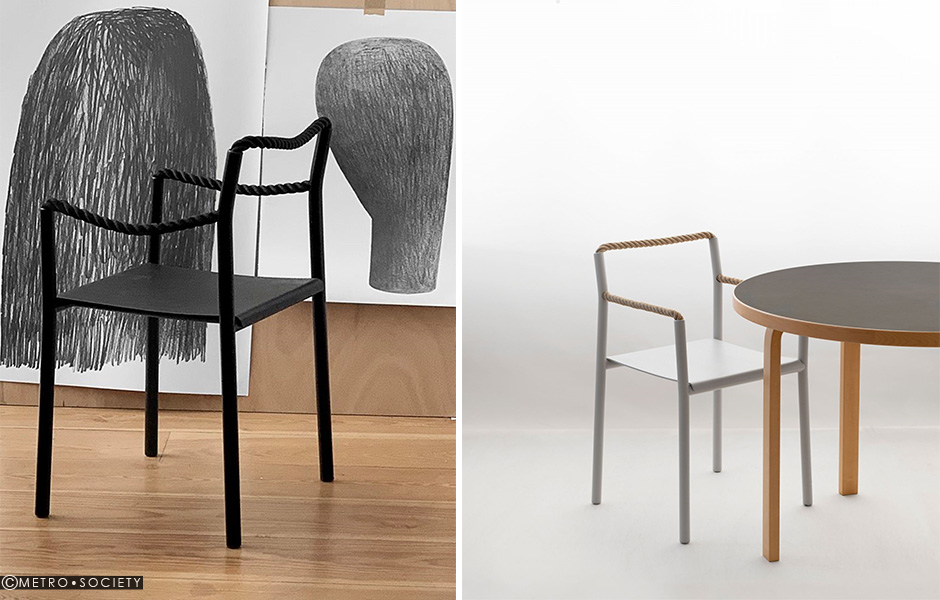 Karuselli Lounge Chair
Distinct in style and exceptionally comfortable, the Karuselli Lounge Chair exemplifies designer Yrjö Kukkapuro's interest in achieving ultimate comfort through a union of function, ergonomics, and organic form. Shaped to echo the human body, the inspiration for the Karuselli reportedly came about when the designer was playing outside making snow chairs with his daughter. In search of the perfect dimensions, Kukkapuro spent several years sculpting the chair, arriving at the iconic form in 1964. An immediate international success, the chair prompted Gio Ponti to choose Karuselli for the cover of Domus in 1966 and inspired Sir Terence Conran to proclaim it his favourite chair.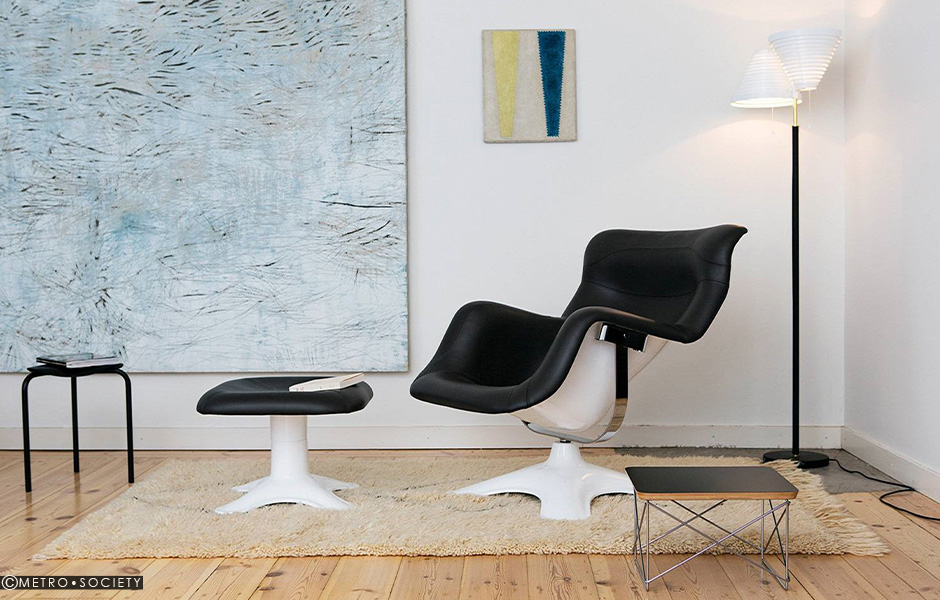 Way ahead of the game in terms of sustainability and ethical practices, Artek launched 2nd Cycle in 2006. It resells original pieces found in flea markets, secondhand stores and old schools, giving them a new lease of life and encouraging considered consumerism.
Experience uniquely designed furniture and home décor items at Norse Republics Live Space Solution in Soi Somkid. The stores are still open from Thursday to Sunday 10am - 5pm or talk to interior design experts from Norse Republics via Line Official: @norse_republics. Delivery and installation services are also available. For more information, visit www.norserepublics.com and Instagram @norse_republics.