PAINKILLER
• Autumn/Winter 2016
September 20, 2016

45,409
"LAND BEFORE TIME"
PAINKILLER A/W16 collection draws inspiration from Dinosaurs Discovery of Thailand. Our creative director has been fond of Dinosaurs since she was small and once she realized that Thailand, her home country is rich in Fossils, Siriorn is non-hesitant to make the collection out of it.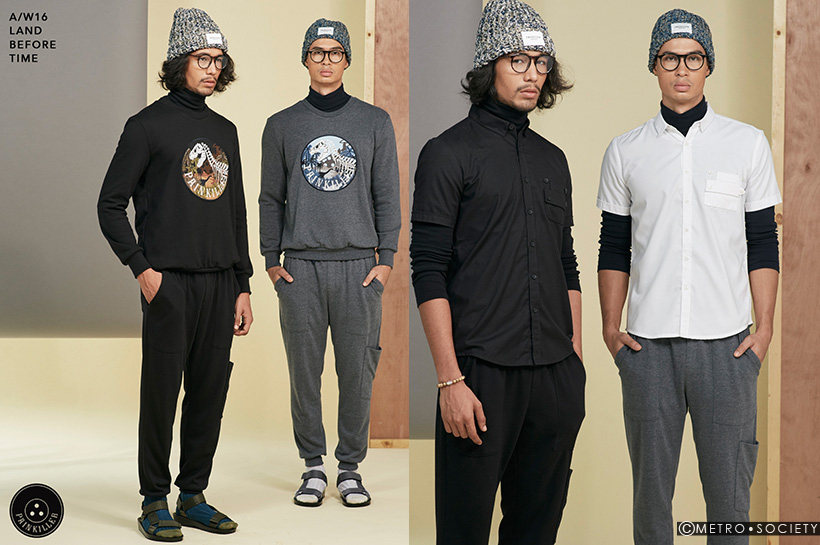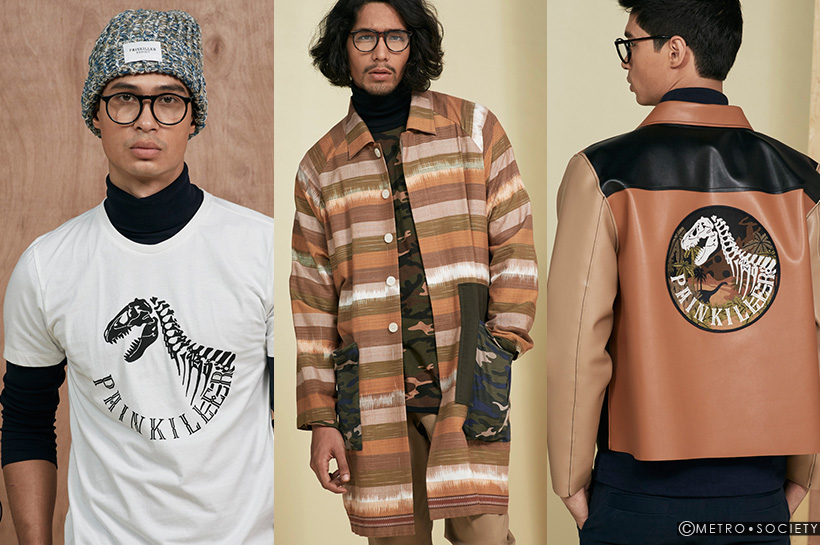 PAINKILLER A/W16 "Land before Time" collection mixes Paleontologist image with PAINKILLER aesthetics. The man who dig through the past to find a way to survive the future. He is smart, adventurous yet laid-back. A Geek-chic by nature!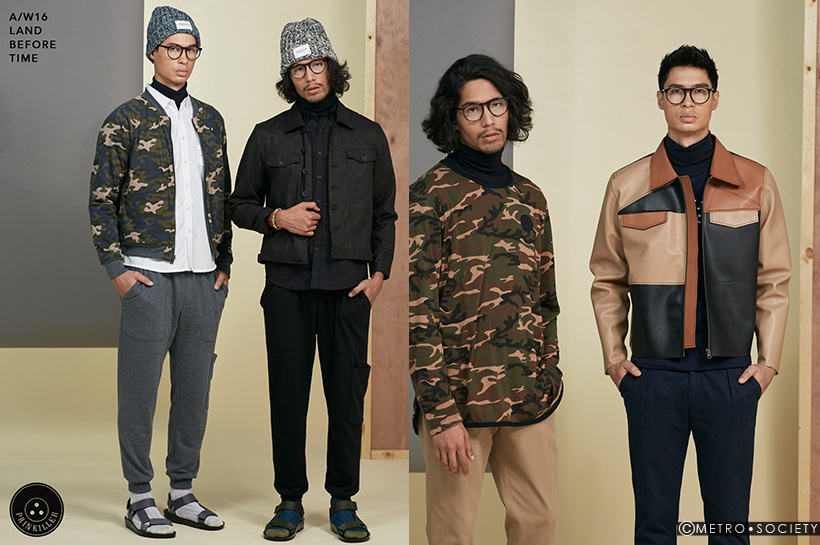 Dinosaurs fossils of Thailand were mainly found in the North-eastern part so the designer decided to use local fabrics of the region throughout the collection; such as Muddy Tie-dye cotton from Mukdaharn province and plain-white hand-woven cotton from Nong Bua Lam Phu province and The Indigo Dye Cotton from Sakon-Nakhon province for example.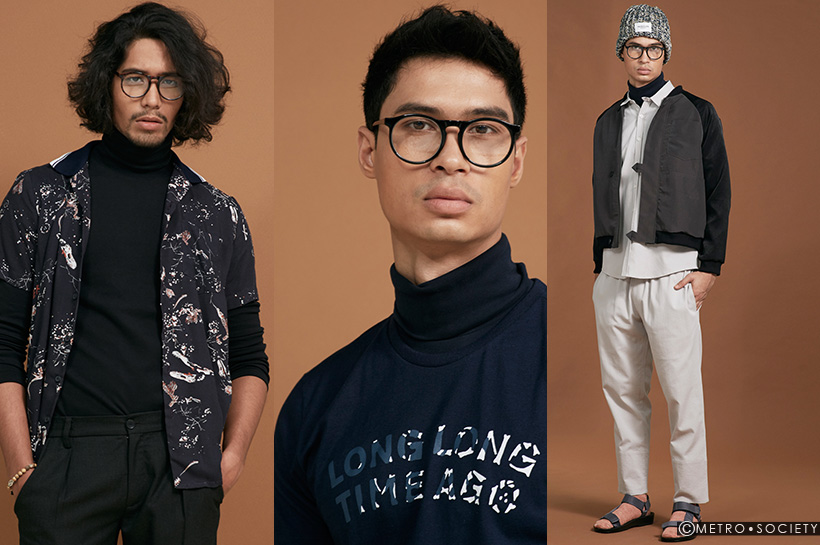 The favourite 3 species of Dinosaurs were selected to illustrate the collection:
1. Psittacosaurus sattayaraki, The mini dinosaur of 1 metre long, alongside with its eggs and pre-historic plants becomes the prints named "Herbivore"
2. Phuwiangosaurus Sirindhonae, the sauropod of Khonkaen was drawn out in fossils of "Rocky Road" prints
3. Siamotyrannus Isanensis, The Thai T-rex was adopted in embroidery technique adorning sweaters and jackets.
4. "Long Long Time Ago" screen prints on T-shirt and Jacket, describing the decay of flesh and bones; the message from our designers "Nothing lasts forever"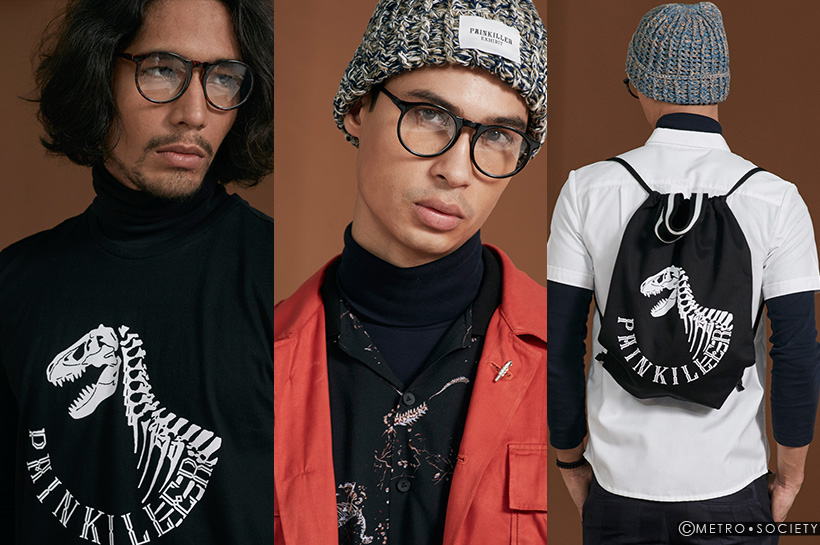 The collection consists of basic menswear essentials mixing with Fashion statement-piece. The key-look is The Siamo Sweater over a plain shirt, worn with textured slacks and suits. Edgy Hand-woven cotton coat with camouflage patchwork and Super-long bomber jacket made from Nong Bua lam Phu Cotton.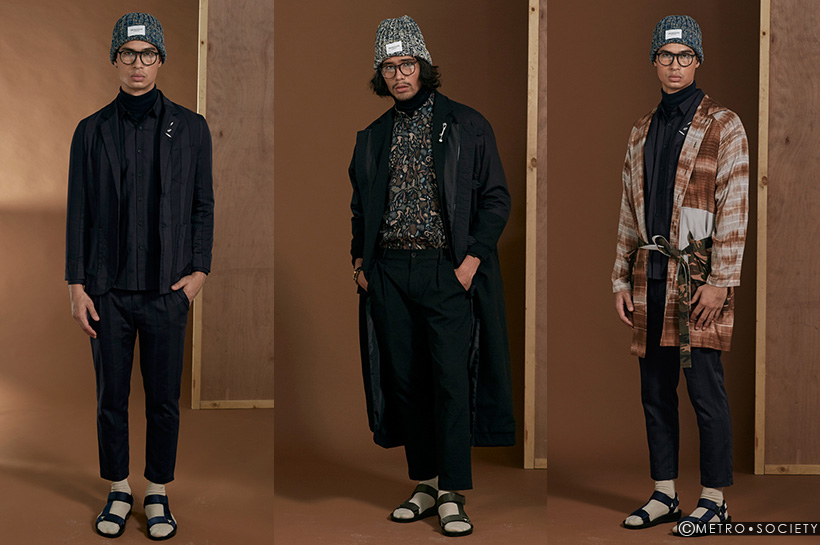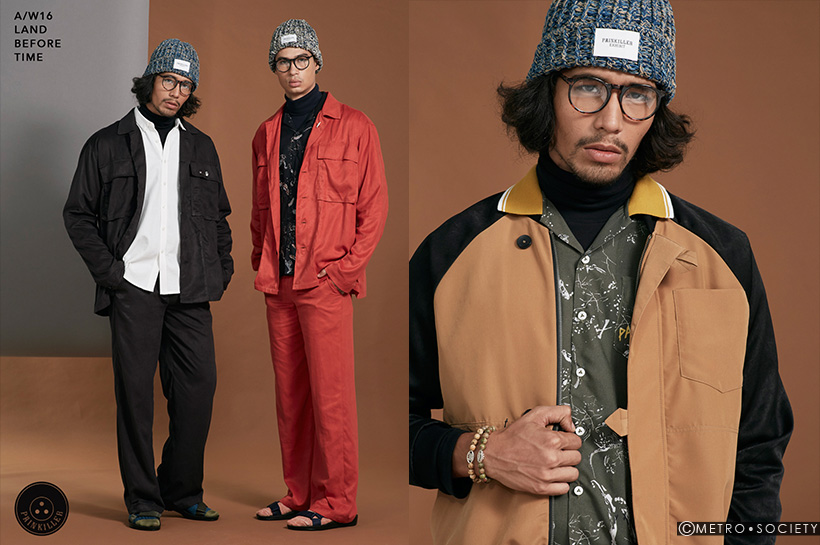 PAINKILLER A/W16 colours palette consists of Browns and Greens, ranging from Dark Chocolate brown, Terracotta Brown, Mud brown to Sand beige. Olive green, Dark green and Indigo tones, while Brick Orange, Mustard Yellow and Pale Greyish-Blue adds some contrasts to the collection.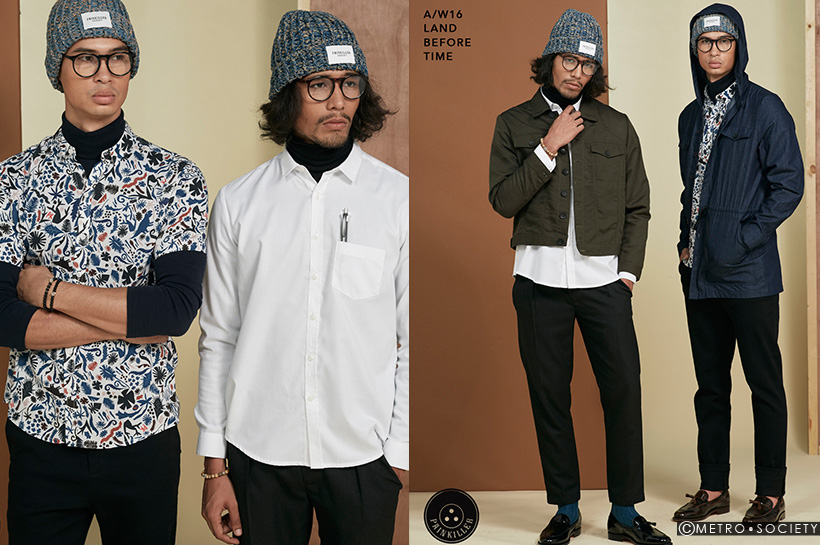 PAINKILLER A/W 16 "Land before Time" demonstrates Thai inspiration in an effortless way. The brand wants to show that Thailand has many things to be discovered, The land is not just "the land of smile" but more-than-that; rich in history and culture.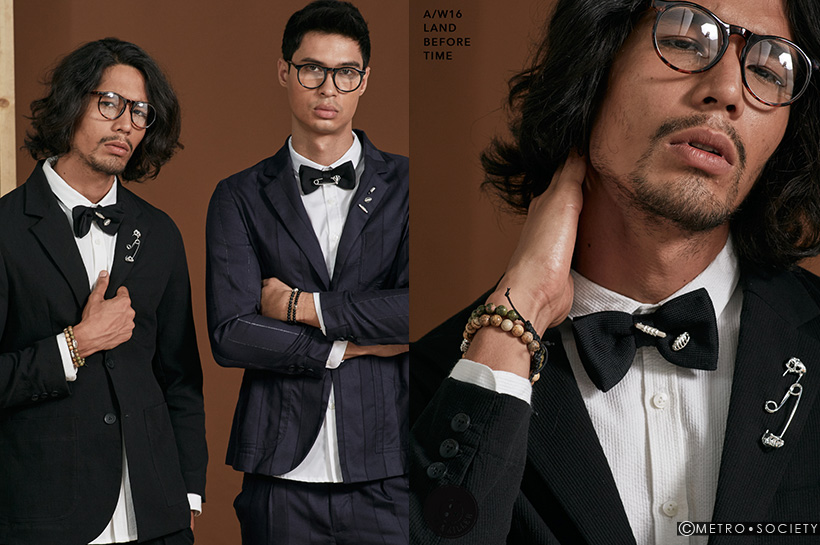 ---
PAINKILLER ATELIER
3rd Fl. Siam Center
PAINKILLER Corner on 2nd Fl. Qurator Men, Emquartier.
FB www.facebook.com/painkilleratelier