JIM THOMPSON • The Next Tie
July 6, 2017

13,387
The necktie is a staple accessory for men, no wardrobe is complete without it. Jim Thompson's classic neckties have always sought to capture the essence of Thai culture, and have become a signature statement accessory for the fashion conscious businessman. A silk tie has also come to symbolise generosity and hospitality, when given as a gift.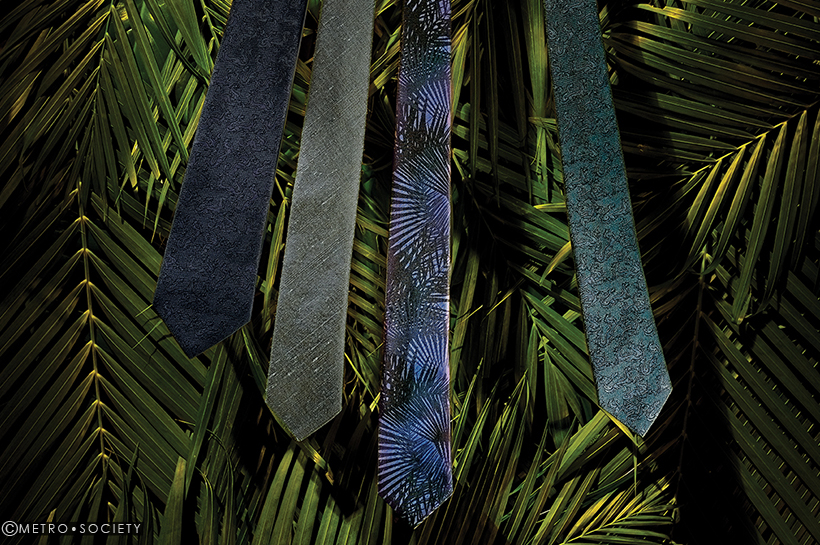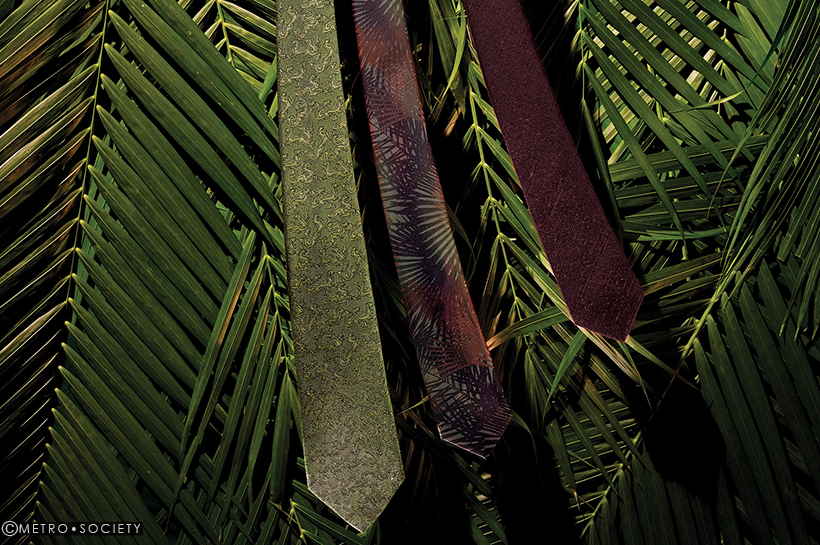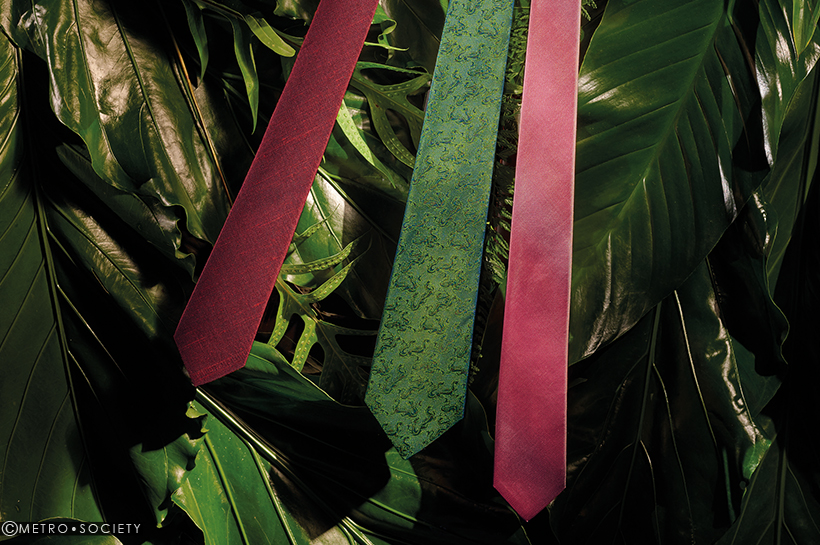 Jim Thompson proudly introduces the new collection of neckties, available in two size varieties, Regular and Slim, to compliment each gentleman's individual style.
Hayra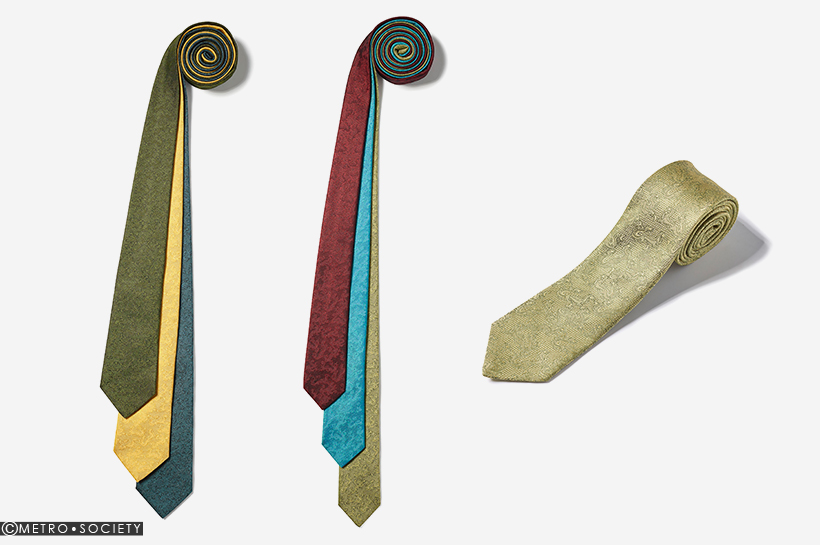 Hayra brings to life a dragon-inspired creature, a motif that has appeared in Thai art and literature for generations. Many of Jim Thompson's iconic silks adopt the distinguishable Hayra design. The design team have updated this iconic motif, adding a modern touch, to create this new collection of jacquard woven neckties.
Thai Silk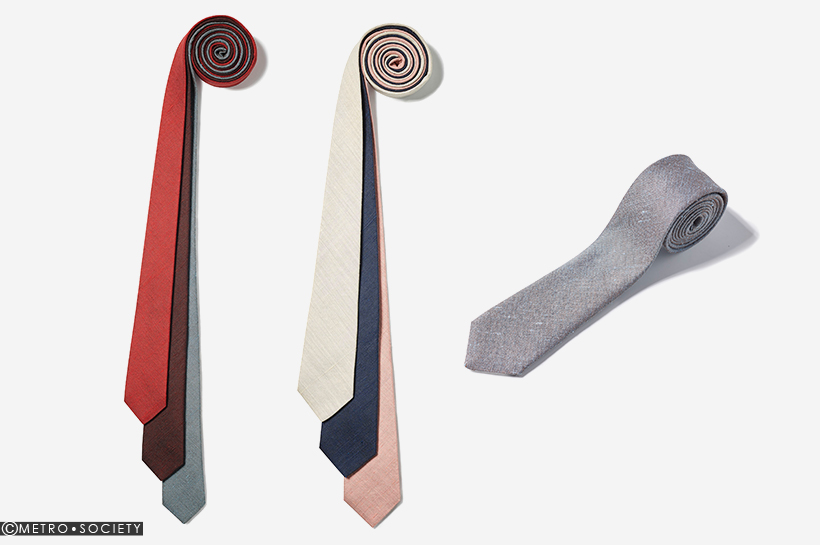 This hand woven necktie expresses the true identity of Jim Thompson silk and its handcrafted quality. The Thai Silk range is woven with Carbon yarn to create a crystallized effect, which changes the tie's appearance depending on the light. Updating the classic, Jim Thompson's Thai Silk neckties are the epitome of innovation in fashion.
Iridescent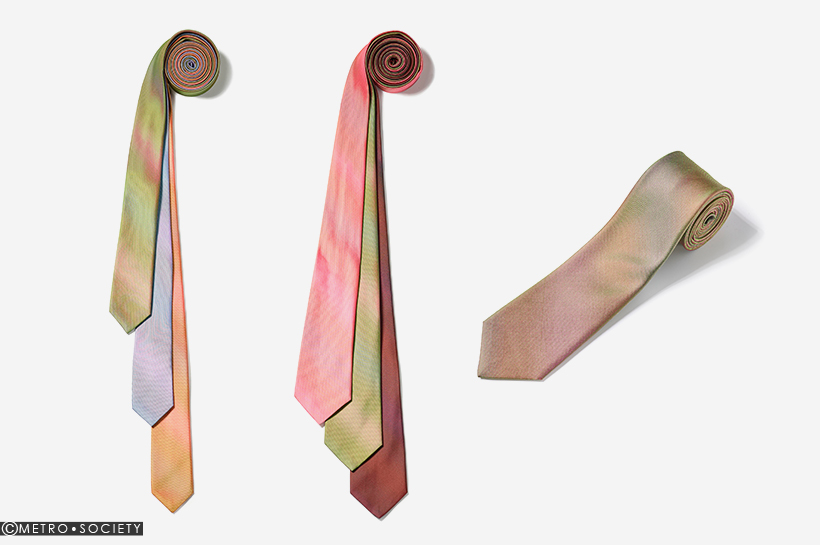 Back when Jim Thompson started developing his own Thai silks, he revolutionized the colours, renovating an age-old craft with a new, fashionably-modern colour scheme. The Iridescent Necktie range incorporates silk yarns in a myriad of complex colourways that have been carefully selected by our in-house design team. The result is in the name, a complex iridescent colour effect, which morphs and evolves when exposed to light. The diverse colour palette makes this range adaptable to a wide variety of settings and personal looks.
Palmera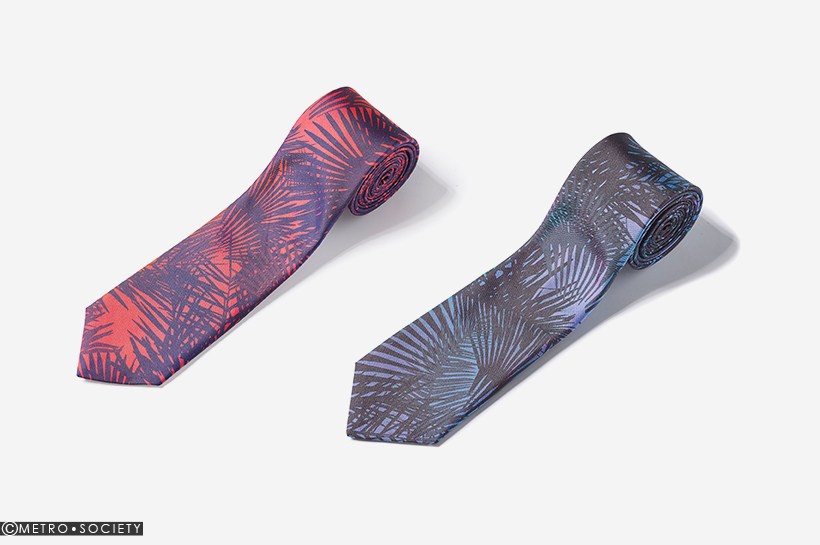 Palmera takes its name from the exotic foliage and diverse plant-life found at the famous Jim Thompson House in Bangkok. In particular, the design takes inspiration from the garden's iconic palm trees, and the way the sunlight pours through their leaves, projecting dancing patterns and curious colour combinations onto the other tropical shrubs below.
Nam Lai Ikat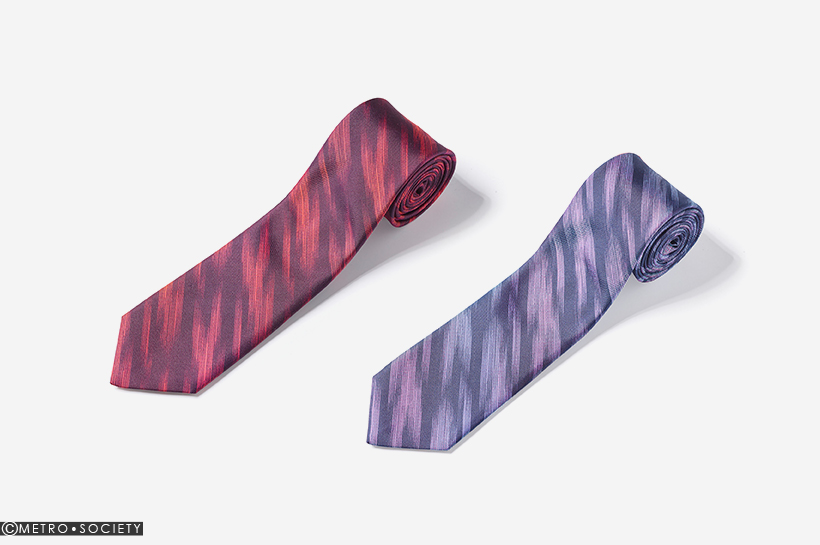 Nam Lai Ikat pays homage to Jim Thompson's Thai heritage. The name refers to the charming ripples made by naturally running waterways, such as quaint, rocky streams and small rivers. A second source of inspiration comes from the traditional textiles produced in the far northern Thai province of Nan. Situated on the border with China, Nan is well known for its handwoven, local crafts, a cause close to Jim Thompson's core values and ethos.
Sea Opal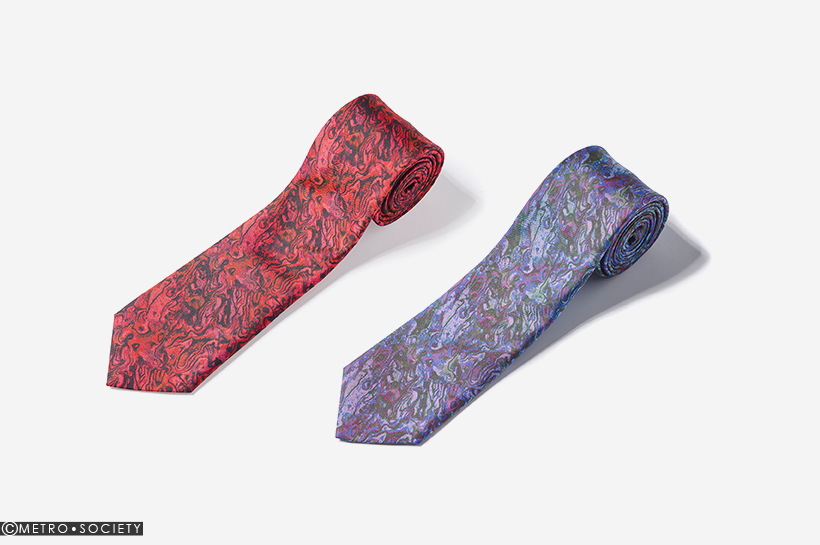 The Sea Opal necktie mirrors the complex colour scheme found in the famous Paua shell. Known as the jewel of the sea, Paua shells are coveted for their alluring glimmer, lustrous shine, and for their bright and intriguing colour combinations. These qualities have been replicated onto Jim Thompson neckties. Even the curved design, woven from the finest Thai silk, has been created to reflect the naturally forming shapes that adorn the iconic shell. The subtle curve is also an ode to the charming twists and turns found regularly in nature.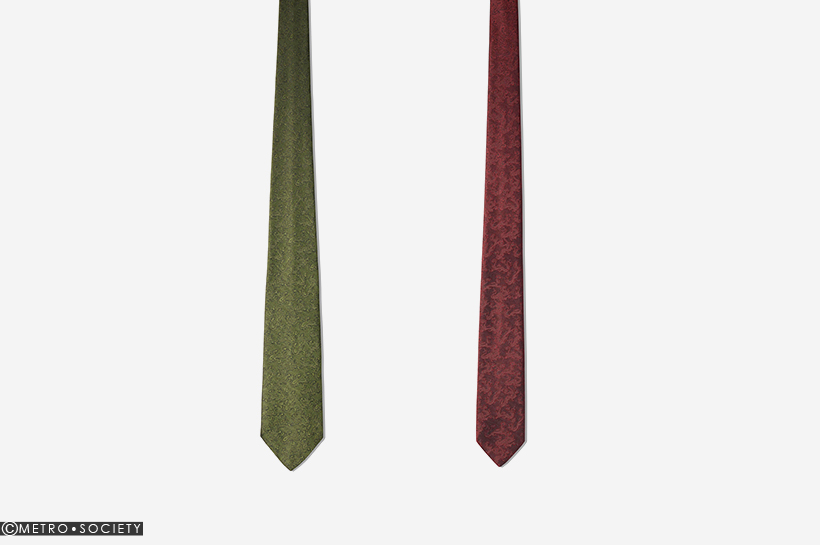 ---
Jim Thompson … The Next Tie Campaign
To celebrate the launch of our new collection of neckties, Jim Thompson, will be offering customers the opportunity to have their initials especially embroidered onto their chosen tie.
When purchasing any Slim or Regular necktie from the new collection; Hayra, Thai Silk, Iridescent and Printed Iridescent (Palmera, Nam Lai Ikat, Sea Opal), you will have the opportunity to have a maximum of 2 characters embroidered onto your chosen design.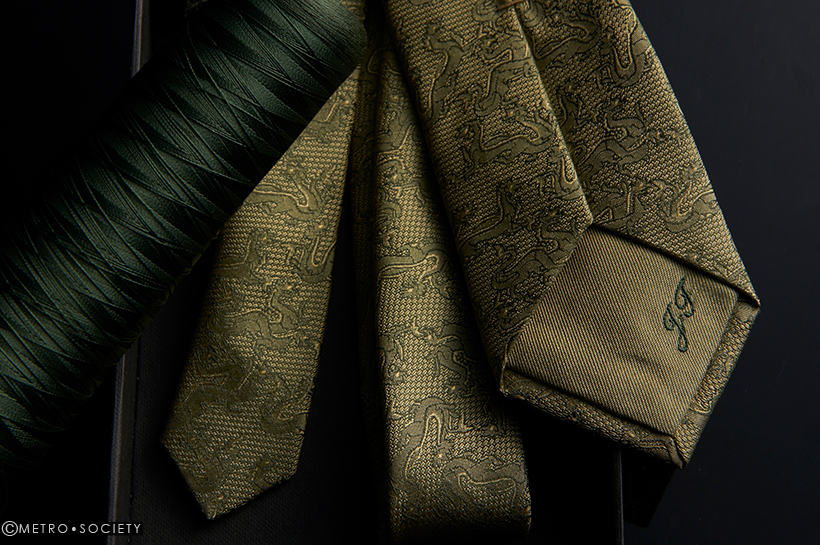 Your purchased tie will be sent to Jim Thompson's production facility and once complete, the necktie will be dispatched promptly to your given address, beautifully boxed, with a blank card, for those wishing to express their well wishes, if giving the necktie as a gift.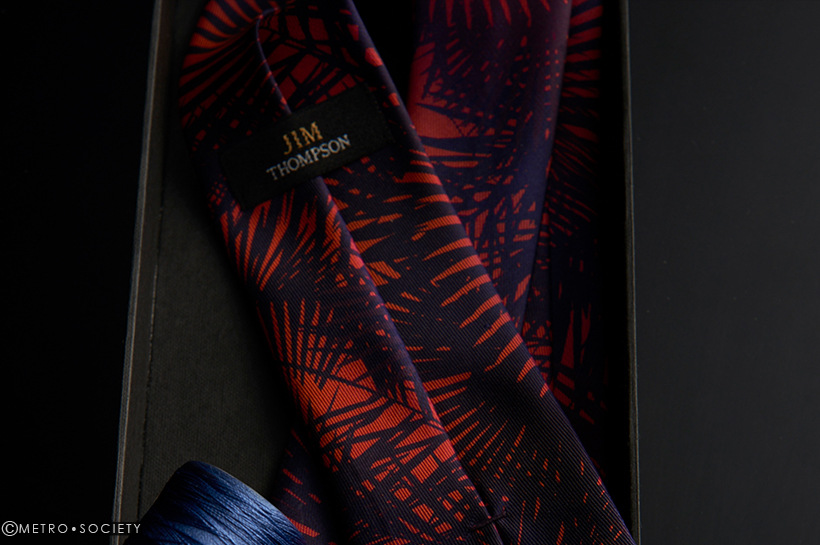 This special offer is available for 3 days only from July 14-16, 2017 at 3 Jim Thompson retail stores; the main Surawong store; Central World; and the Emporium. There is a limit of only 3 neckties per customer.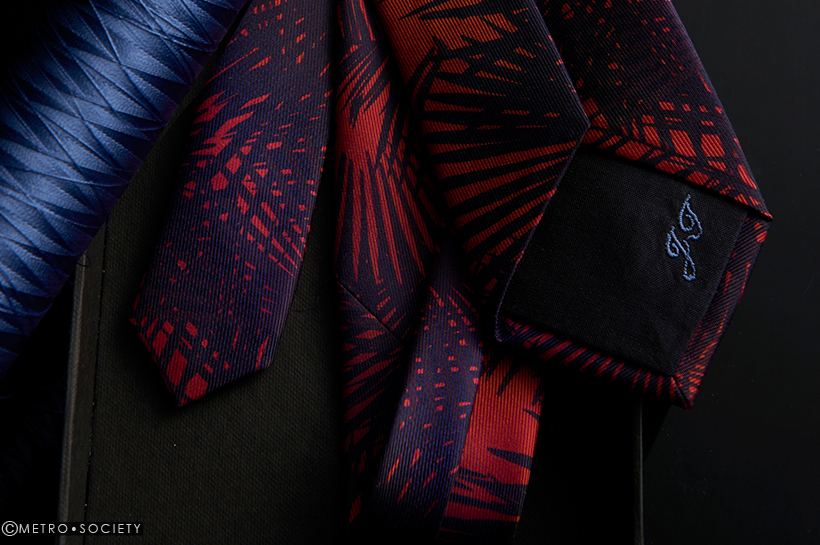 Say it with a gift. Create a lasting impression with a personalized Jim Thompson necktie.