PAUL SMITH
A Suit To Travel In
June 8, 2016

78,175
After last season's dynamic debut, A Suit To Travel returned to LC:M as an evolved summer suit for SS16 that makes use of unlined and breathable cloth.
Manufactured in Italy from exceptional fabric created by the revered cloth-maker Loro Piana, the new suit combines this high-performing textile with a confident use of colour. As with its forerunner, high-twist yarn gives the suit natural crease-resistance, while the loose weave of this cloth allows you to breath. The result is a superb summer suit with a dry, tropical handle.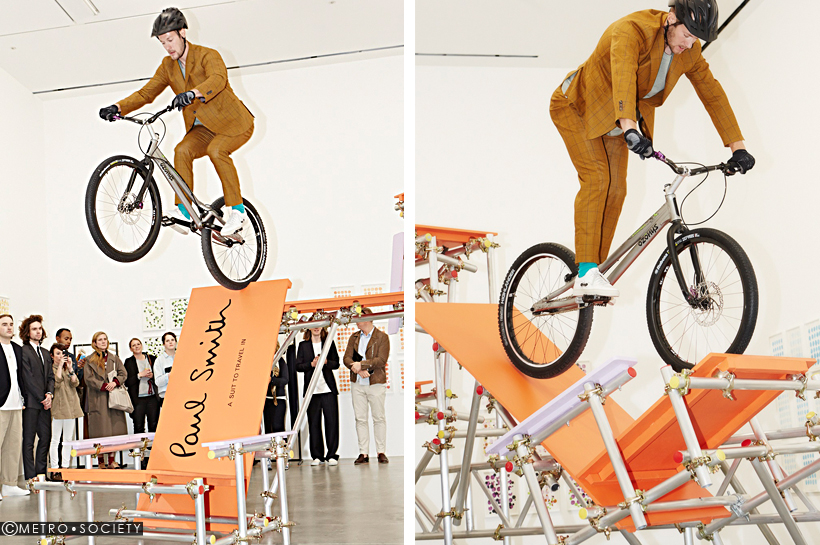 With colour at the heart of Paul Smith, A Suit To Travel In for SS16 comes in a series of vibrant hues. A palette of rich pastels includes suits in citrus shades of yellow and green and dusty blue and purple, all woven with the same graphical windowpane check.
Following on from the gymnastic feats witnessed at last season's LC:M, Paul Smith returns with a pedal-powered presentation. Nodding to Paul's love of cycling, the suit's breathable and crease-resistant credentials are put to the test by world champion, freestyle stunt cyclist, Ben Savage, as he balances precariously on a series of sculptural art pieces.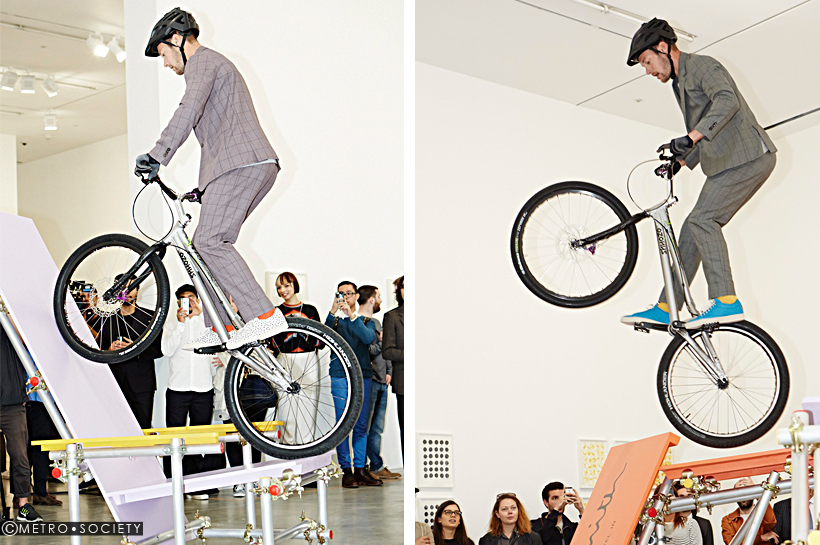 The SS16, Paul Smith A Suit To Travel In will be available worldwide as part of the London collection from Paul Smith shops and selected wholesale partners from March 2016. The AW15, Paul Smith A Suit To Travel In, introduced at last season's LC:M will continue to feature in the Paul Smith collection.