JIM THOPMSON • Spring/Summer 2018
November 30, 2017

33,045
The SS18 menswear collection takes us back to the essence of nature. A story in a story. A journey started in a Western archetype, enhanced along the way by the East and Asia's exoticism. The wearer is a traveler, immersed in the richness of the silk; someone who appreciates the feel of the texture and the uniqueness of the intricate details and prints.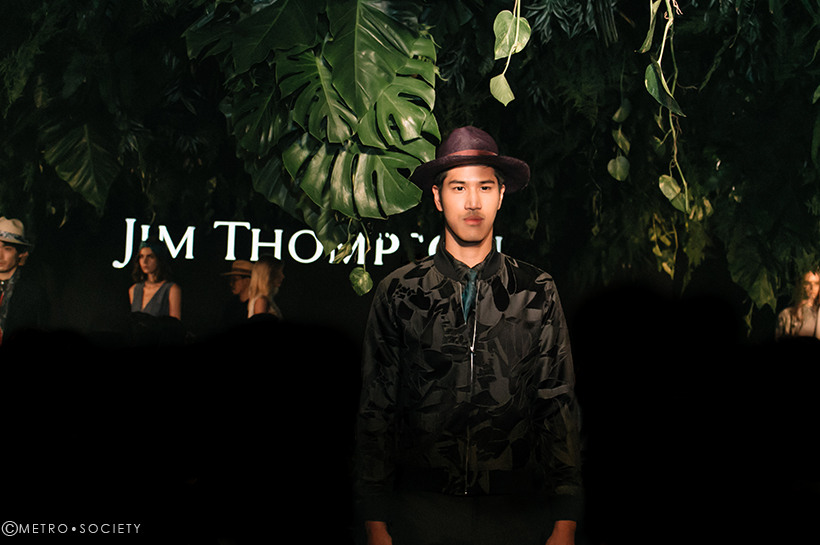 For this collection, classic Western items have been revised with an urban, casual-yet-appealing look. The new TRENCH COAT, BLAZER and SAHARIANA have been designed to get the silk touch on skin; while shirts have been emphasized with luxurious prints, inspired by the TROPICAL South East Asian landscape and traditional Thai Tattoos. Embroidered KIMONOS and PAJAMA PANTS have also been added to make the overall silhouette more exotic.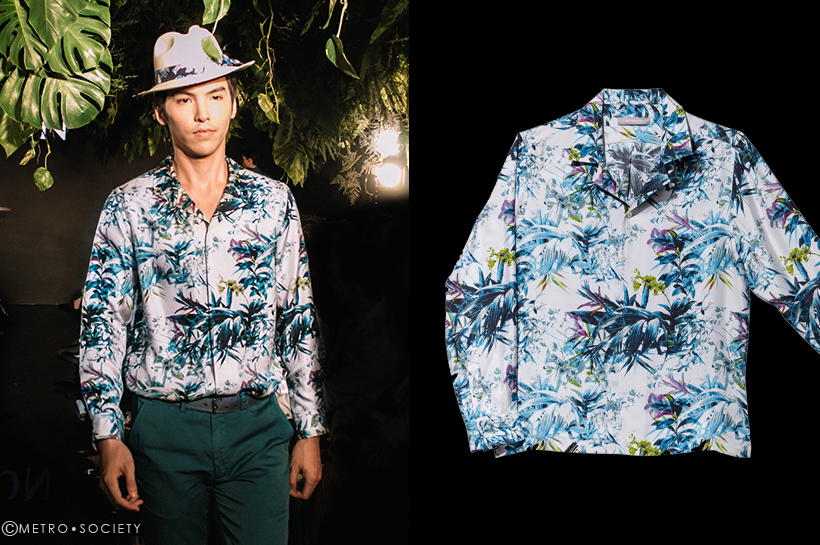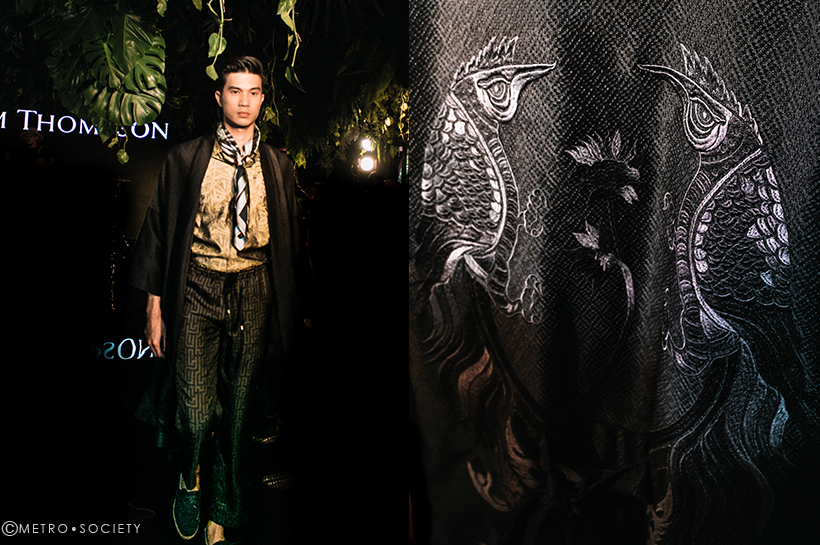 The colours are subtle and intimate, incorporating: REDDISH BROWN, TOBACCO, CREAM, ORANGE, CURRY GREEN, PURPLE, and DARK BLUE. The latest BAGS have a traveler's look, with the KANGAROO leathers, as well as the more functional SATIN NYLON designs, in the Boston and tote shape.