Dunhill London ICON Racing
The thrill of the open road. The adventure. The image of a man driving through the British landscape in a racing green, open-top sports car. British Racing Green is a dark and masculine hue that was the team color of the English racing drivers at the dawn of motor racing.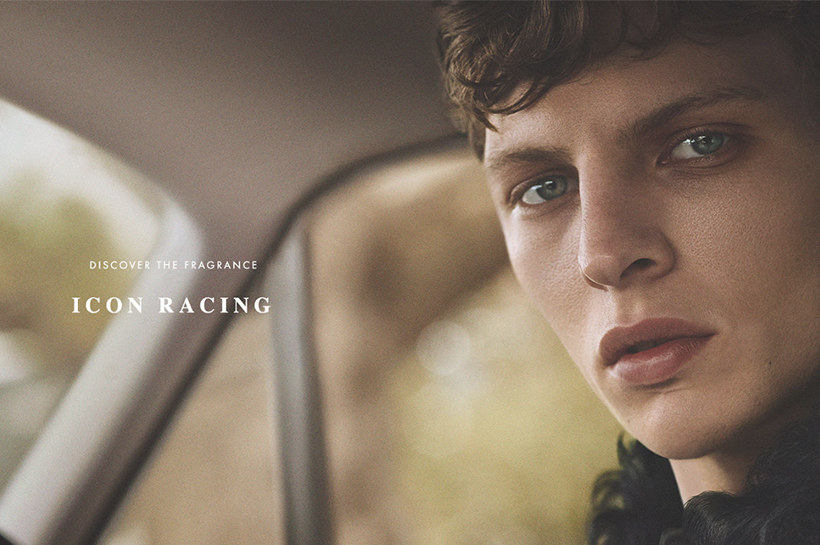 This iconic green speaks of glorious victories won on the circuits of the world by daring drivers; it's associated with the cutting-edge machinery produced during Britain's golden age of engineering.
This energy and masculine sophistication is distilled into every bottle of ICON Racing, the latest addition to our ICON fragrance family. The ICON Racing man is a man of style, not fashion. Considered in both manner and appearance, he is impeccable without ever trying too hard. He personifies dunhill.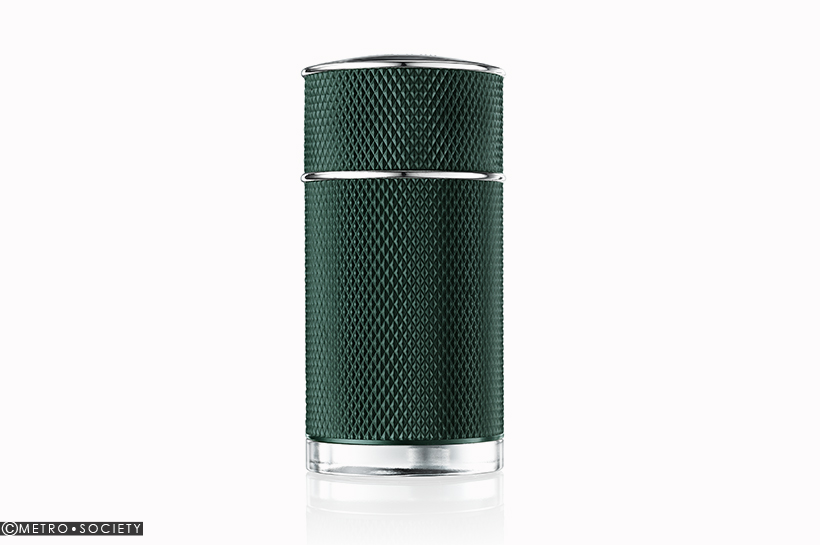 The engine turn finish on the ICON Racing bottle is inspired by the automotive engineering technique of knurling, which creates a textured geometric pattern and was first used on dunhill metal lighters in 1924. The classic color - British Racing Green - together with the world of dunhill have both been long intertwined with the history of motoring.
With Italian Bergamot, Grapefruit and Cardamom enhancing authentic notes of black pepper and lavender ICON Racing embodies a fresh aroma for men on the move. The drumbeat of Guaiac Wood, Vetiver and Musk deliver warm and masculine base notes.
TOP: Bergamot, Grapefruit, Cardamom
MID: Orange Flower, Lavender, Fresh Pepper
DRY: Guaiac Wood, Vetiver, Musk
Perfumer: Laurent Le Guernec - IFF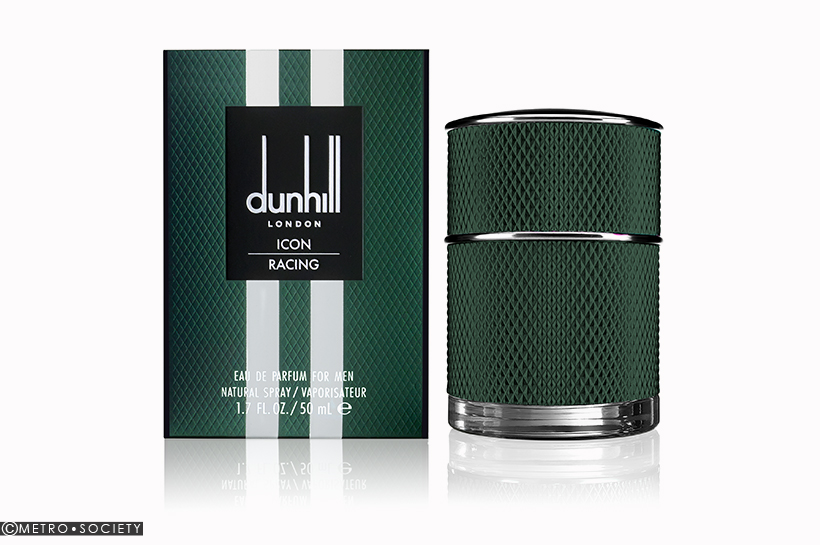 dunhill London is design driven with style and purpose for an uncompromising stance on modern luxury. With over 70 stores in 16 countries, dunhill is the leading luxury British menswear brand. In 1893, Alfred Dunhill took over his father's harness manufacturing business in London. He embraced the new found craze for motoring and introduced outerwear for early adopters. Alfred was an inventor who set about creating products to meet the adventurous needs of a new generation of clients.