MAHANAKHON Thailand's Tallest Tower
MahaNakhon's distinctive three-dimensional ribbon of architectural 'pixels' circle the tower's full height to create a stunning profile and special features – projecting glass skyboxes with sweeping views and generous indoor / outdoor spaces with oversized terraces.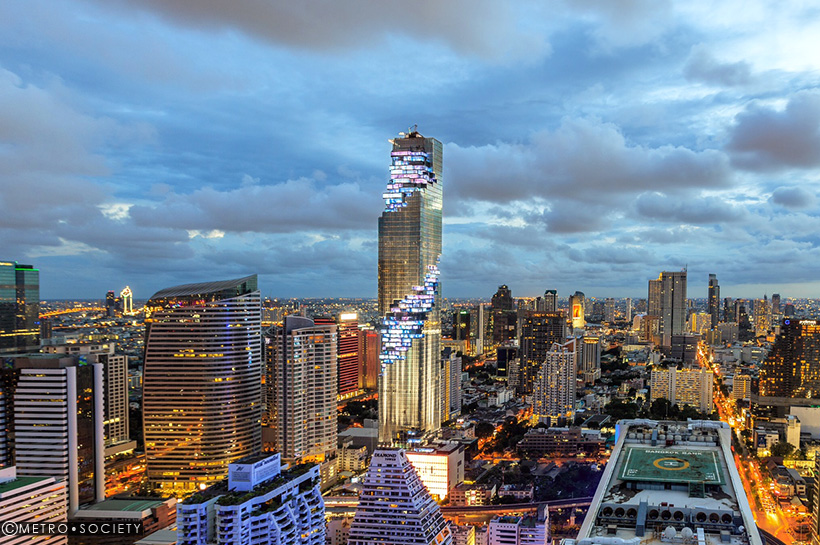 The design was first publically revealed in 2009, sales officially commenced in 2010, construction began in 2011, the smaller retail component opened first in 2014, while the main Tower was topped off and completion overall is in 2016.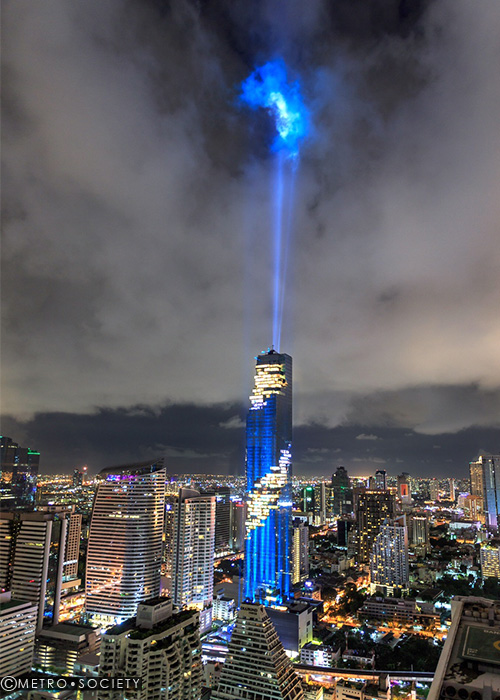 Thailand's Tallest Tower
Currently, MahaNakhon's core structure has reached its highest point of 314 meters, total 77 floors. The building is recognized as Thailand's Tallest Tower certified by Council of Tall Buildings and Urban Habitat in April 2016. Its luxury 'mixed-use' development is specifically designed to complement the city's existing skyline and gives Bangkok an iconic architectural landmark.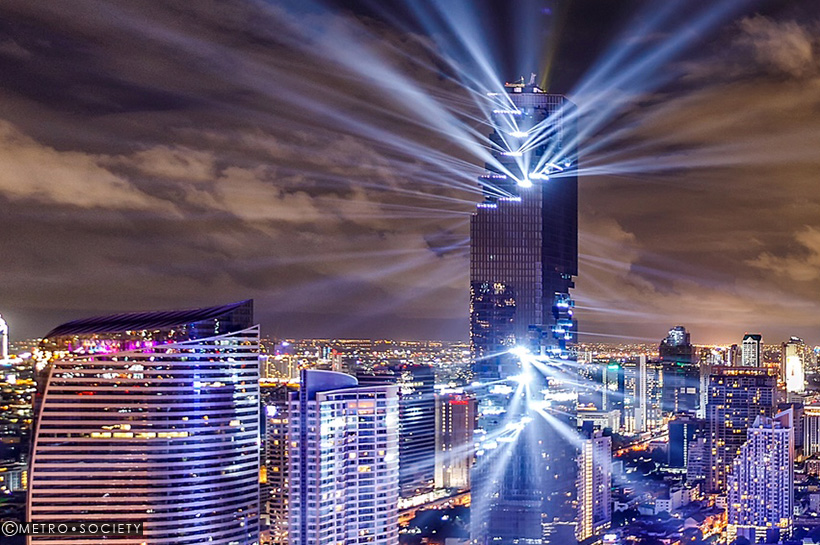 Located in the heart of Bangkok's Sathorn Central Business District connecting directly to the BTS Skytrain mass transit system (Chongnonsi), the word "MahaNakhon" means great metropolis in Thai. MahaNakhon is a mixed-use development comprising Ritz-Carlton branded luxury residences, Edition boutique hotel operated by The Ritz-Carlton, retail space and the Sky Observation Deck on the top floor of MahaNakhon Tower.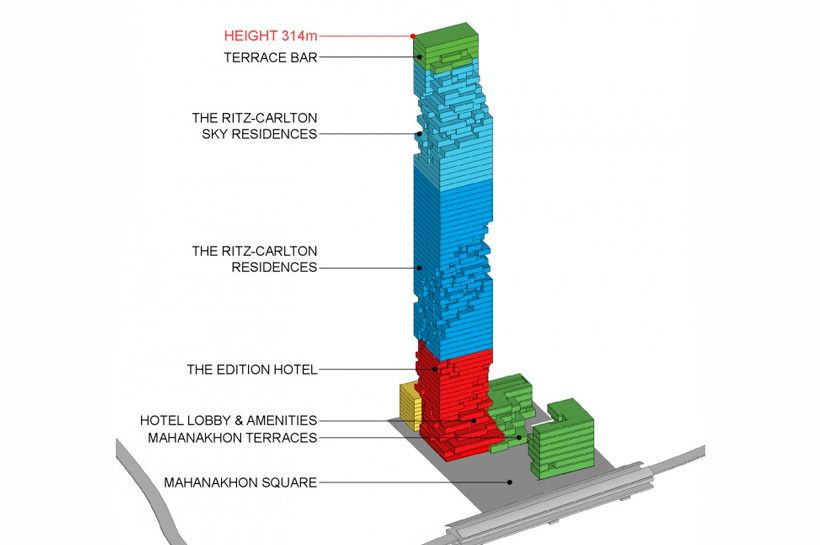 The development comprises of 3 buildings:
1. MahaNakhon Tower (77 floors) includes key elements:
Floors 1-20
Bangkok Edition Hotel, 155-room boutique hotel operated by The Ritz-Carlton
Floors 23- 73
The Ritz-Carlton Residences, Bangkok, 209 extraordinary homes, each offering the atmosphere of a skybox penthouse, managed by The Ritz-Carlton with five-star amenities for all residents. Residences start from the 23rd floor to the penthouse Sky Residences on the 73rd floor, range in size from 125 sq.m. to 844 sq.m. (2-5 bedrooms) and current Residences available are priced between Bht 45 million (1.3m USD) to more than Bht 300 million (8.6m USD) per home. Each Residence is sold freehold, and currently sales exceed 70%.
Floors 74-77
Sky Observation Deck and Bar, a tourist attraction observatory offering scenic views of Bangkok 360 degrees from a height of 314 metres, supported by private entrance and dedicated retail/exhibition space in the base of the tower.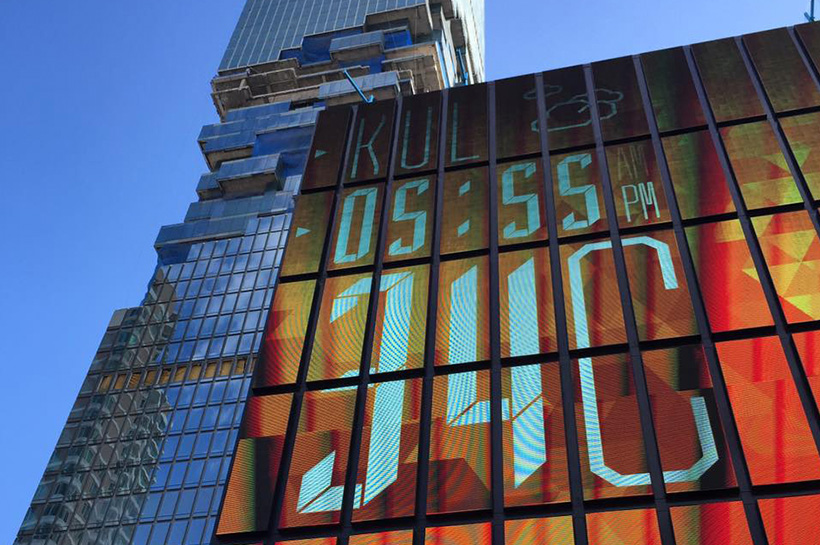 2. MahaNakhon CUBE (7 floors)
retail space connecting directly to BTS Chongnonsi Station, offering a variety of choice dining experiences from world-class restaurants such as L'Atelier de Joël Robuchon, VOGUE Lounge and DEAN & DELUCA, and featuring a large media wall.

3. Parking building
providing automated parking system for 485 cars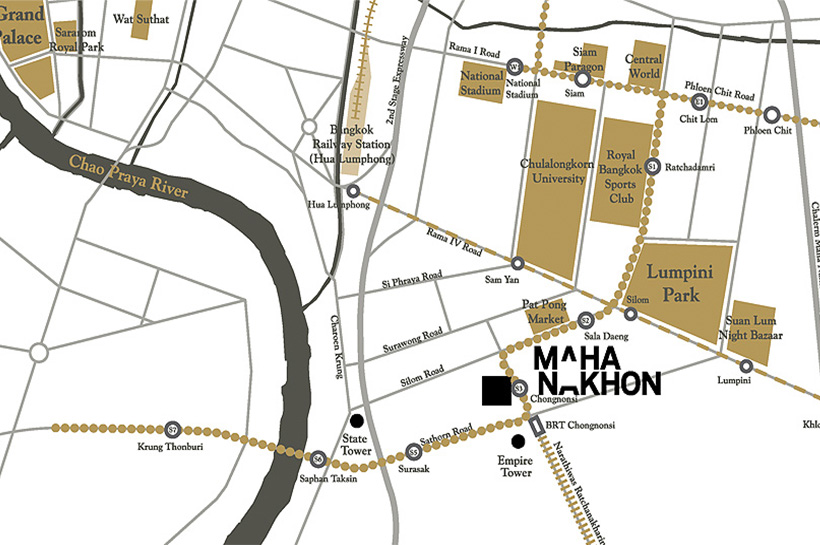 if you want to know more details , why don't you go for it by yourself !