HERMÈS • Spring/Summer 2017
HERMĒS MEN READY-TO-WEAR 2017 SPRING-SUMMER COLLECTION
Miscellany of Lightness, Quintessential Vêtement-Objet, Colour Euphoria, Playful Overlapping, Changing Effects, Micro-Patterns, Tie-Dye.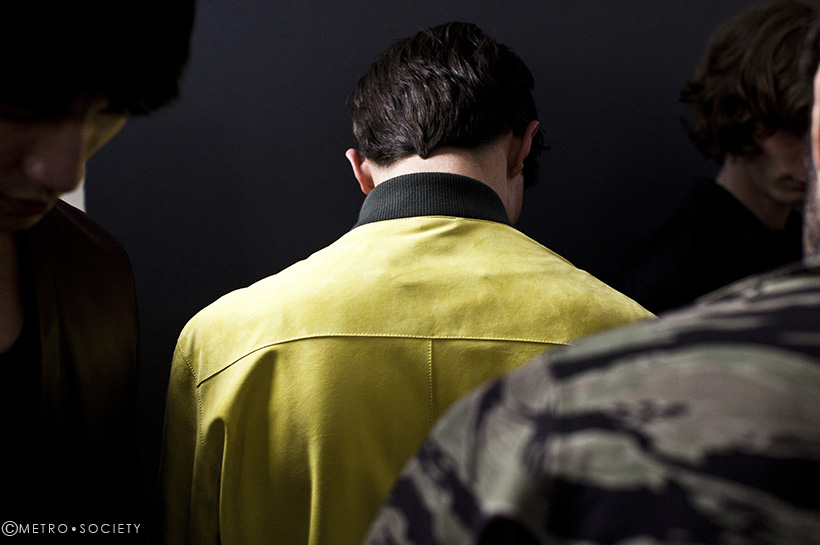 Colours: Sulfur yellow, silex, natural, cobalt blue, navy, White, mahogany, baobab, Tyrian pink.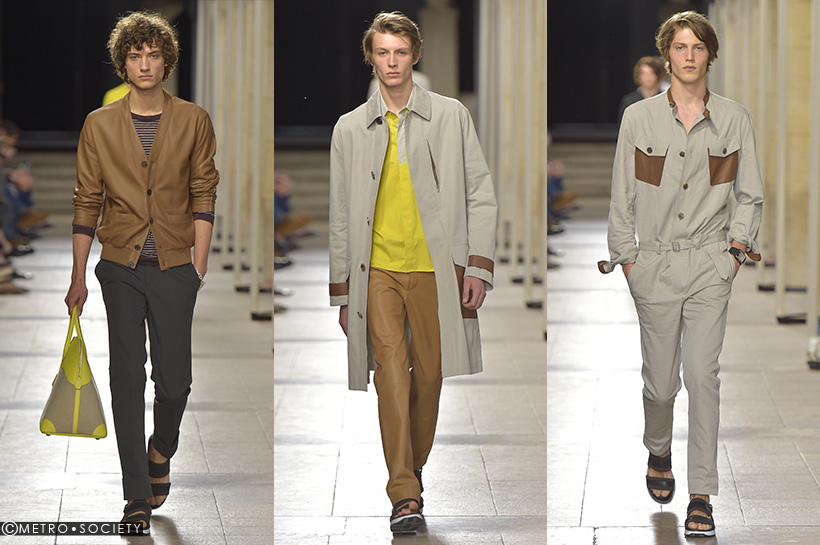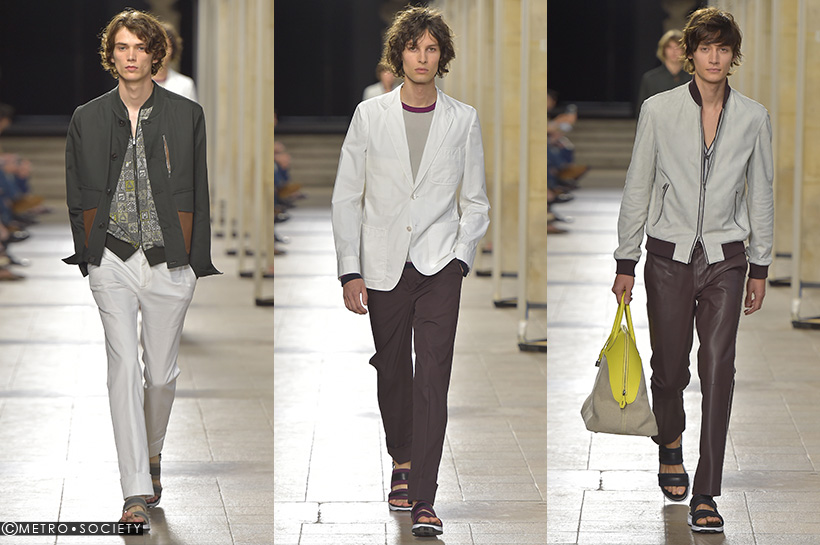 Lines: Straight blousons, cardigans, riding-coats, blousons with contrasted ribbing, four-pocket blousons, Two-button suits, two-button jackets, jackets with shirt cuffs, Raglan pullovers with buttoned collars, pullovers with contrasted round collars, polos, cardigans, zipped blousons, Shirts with supple straight collars, zipped buttoned shirt, shirts with contrasted polo effect, shirts with Stitch detail, shirt-blousons, collarless shirts, One-piece suits, very narrow trousers with leather detail, straight narrow trousers with strap detail, one-pleat trousers, Bermudas, shorts.
Fabrics: Cotton covert with lambskin pockets or Stich topstitching, Toilovent with Ex Libris en camouflage or 3D cube print, fancy weave linen and cotton, crackled cotton poplin, Reversible rubberized lambskin with contrasted Toilovent or Toilovent with Ex Libris en camouflage or 3D cube print, calfskin with open-work micro pattern, metis lambskin with inlaid jersey, tie-dye metis goatskin, lizard, Linen and cotton flamed canvas, linen and cotton with changing effect, crackling cotton poplin.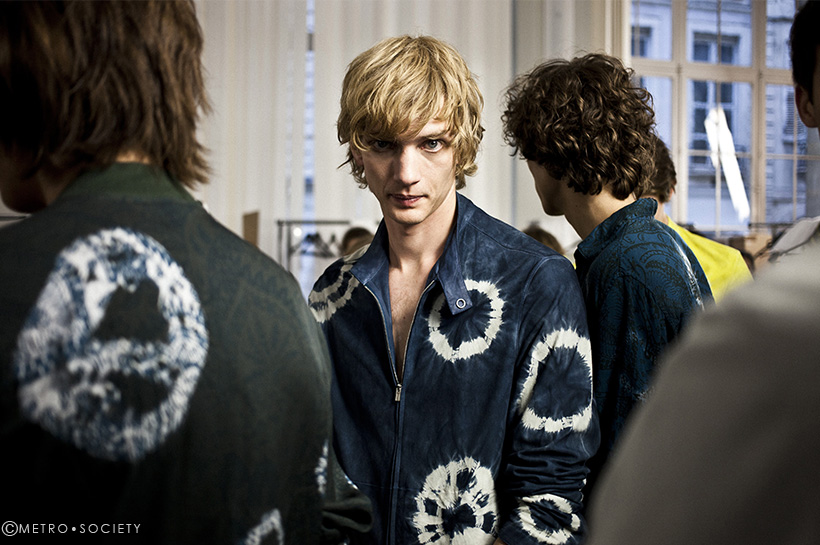 Mouliné cotton, crepe cotton with stippled checks, wool and colourblock suede goatskin, cotton and cashmere with contrasted stripes, tie-dye silk knit, cotton with 3D Cube print, cashmere and cotton with open-work lozenges, crepe cotton with contrasted pintucks, crepe cotton and crackled cotton poplin with Boudou H print.
Vintage silk twill with Le Jardin de la Maharani print and tie-dye, cotton with Stitch print, cotton with Lianes ombrées print, cotton with Feuille en carré print.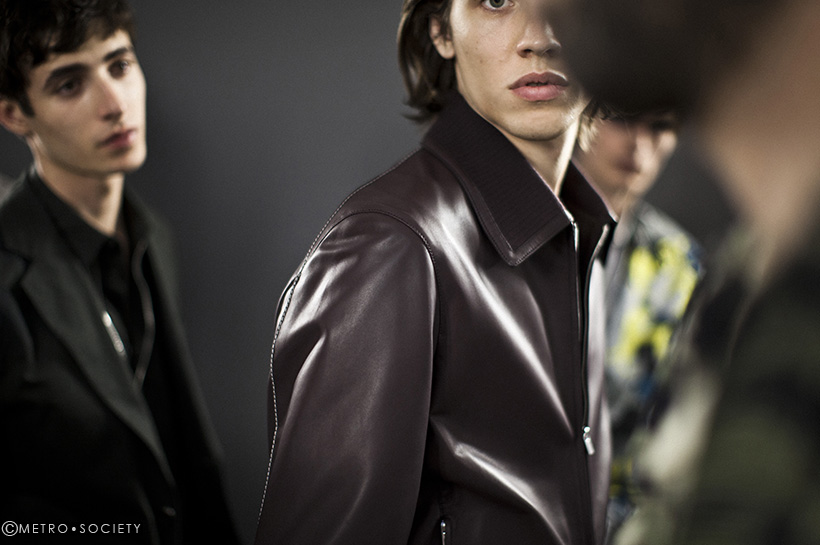 Cotton canvas with changing effect, linen and wool canvas, crepe cotton serge, cotton poplin, cotton covert, fancy weave cotton, cotton and silk with micro motif, stretch cotton with micro motif, wool and mohair canvas, crackled cotton poplin, mini cotton jacquard with flowers, terry cloth cotton jersey.
1 of 10

2 of 10

3 of 10

4 of 10

5 of 10

6 of 10

7 of 10

8 of 10

9 of 10

10 of 10