HERMÈS À TIRE-D'AILE • LES MONDES DE LEÏLA MENCHARI
Hermès presents the exhibition entitled "Hermès à tire-d'aile – Les mondes de Leïla Menchari" at the Grand Palais in Paris from 8 November to 3 December 2017.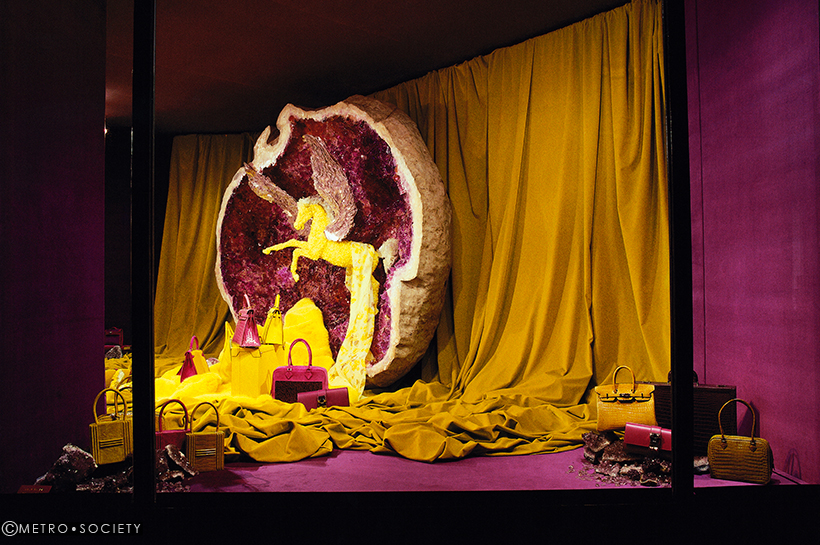 "Draw me your dreams" asked Annie Beaumel, head of Hermès' window displays, to Leïla Menchari when she arrived at 24, Faubourg Saint-Honoré. The year was 1961 and Leïla Menchari was completing her course at the Beaux-Arts school in Paris after studying fine arts in Tunis, where she grew up. This was the start of Leïla Menchari's career at Hermès. From 1978 to 2013, she imagined, designed and produced window displays for the Parisian saddle-maker, whilst simultaneously directing the Silk Colours Committee.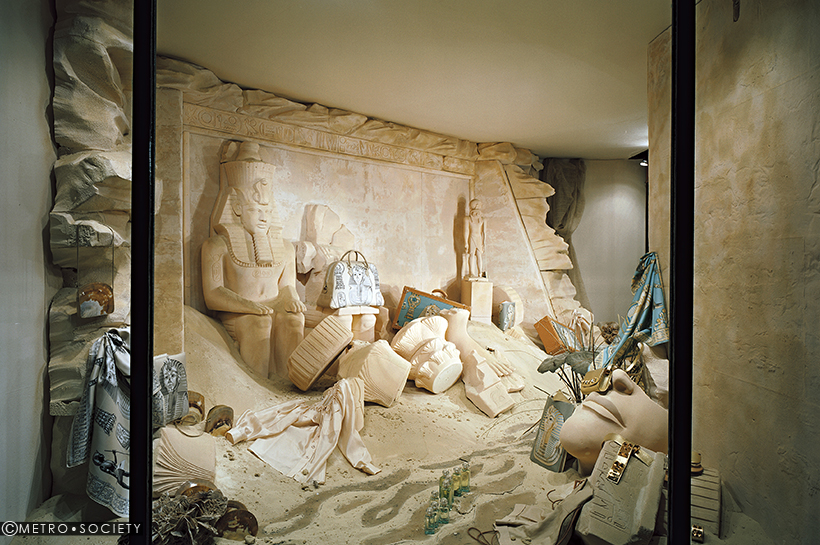 Through a series of eight tableaux staged by Nathalie Crinière, visitors can discover or rediscover Leïla Menchari's extraordinary and generous worlds.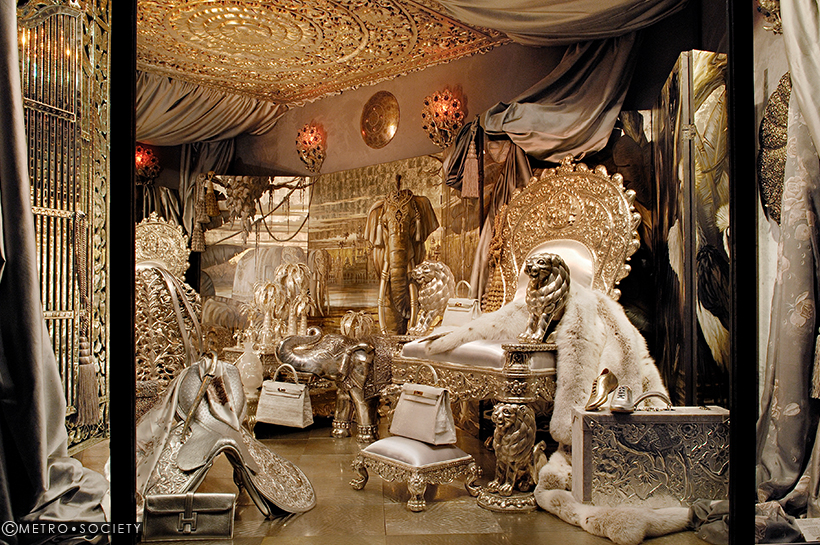 While materials are the guiding thread of this exhibition, which revives the artist's enchanting displays, each of the eight scenes tells a story first and foremost. For Leïla Menchari is a storyteller: she recounts her dreams and her creations with Hermès' exceptional artists and artisans, as well as tales of Tunisia or other destinations encountered on her many travels. Painters, sculptors, leather artisans, straw weavers, mosaic artists, stone-cutters and glass-blowers are just some of the numerous craftspeople who have magnificently collaborated with the artist to produce the objects and scenes of her surprising, fantastical and flamboyant windows.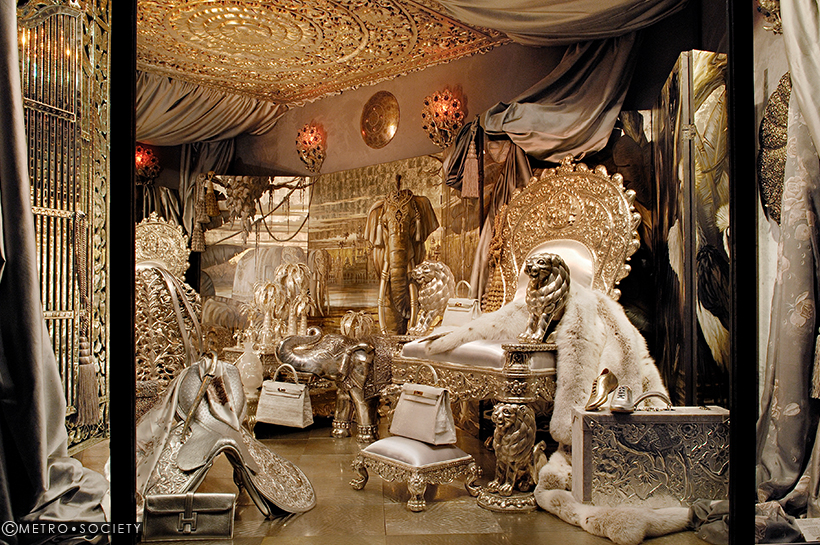 "I always wanted my work to be authentic and sincere," she explains. "I have been known to be surrealistic, and I do love that, but always with real things, things that people can recognise. It had to be unexpected, unusual and surprising, and it had to engage passers-by."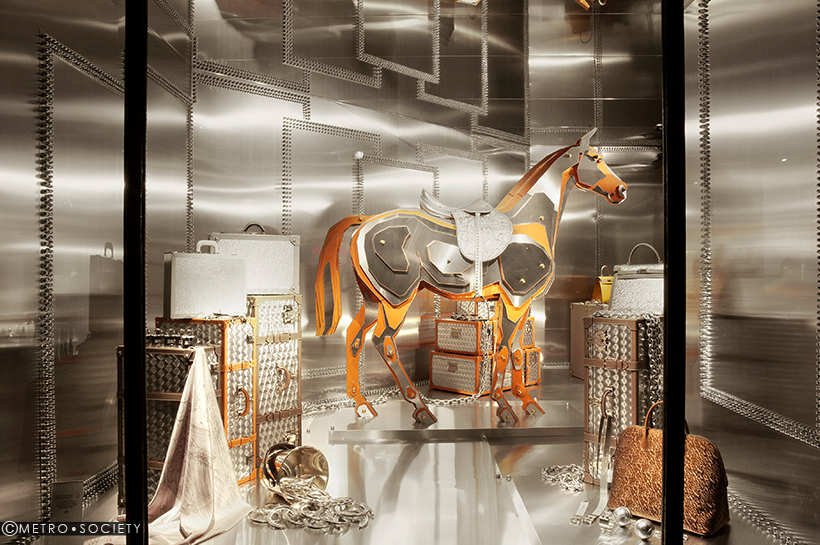 In November 2017, a work entitled "Leïla Menchari, The Queen of Enchantment" will also be published jointly with Actes Sud, the Arles-based publishing house that already has a long collaboration with Hermès.
Text by Michèle Gazier – 432 pages – 147 illustrations – Hardback.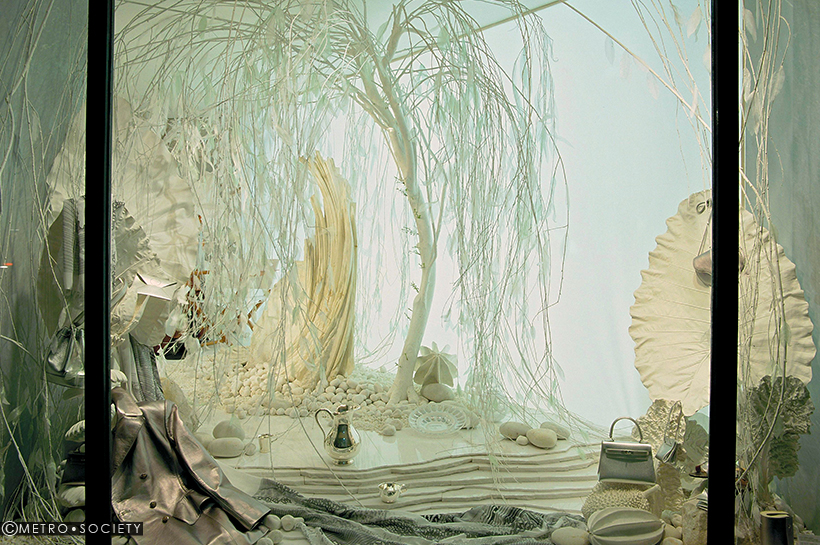 "Hermès à tire-d'aile – Les mondes de Leïla Menchari"
Exhibition from 8 November to 3 December 2017
Grand Palais – Galerie Sud
Free admission
Daily from 10 am to 8 pm
Open on Fridays and Saturdays until 10 pm
Closed on Tuesdays
#HermesLeilaMenchari