BLACKBARRETT by Neil Barrett Active
September 13, 2017

12
The Autumn/Winter 2017 Blackbarrett by Neil Barrett Active collection, explores and expands into new territories with a sportswear line of garments to wear at the gym, and "to and from" the gym.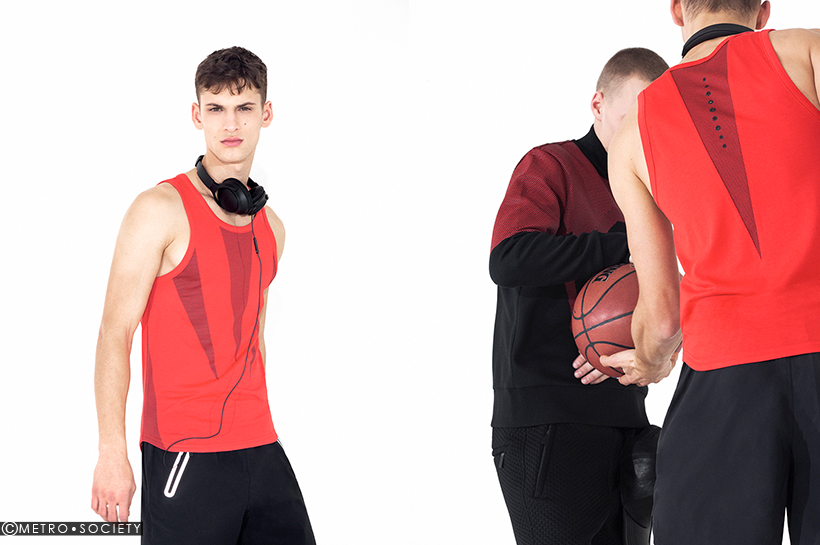 Products include down-filled quilted jackets, over-shirts & gilets. There are also foam mesh lined bomber, parka and cropped duffle coats that come in classic military styles with an updated active feel. Prints taking inspiration from Military Insignia update garments with bold reflective single and double stripes across sportswear, jersey T shirts, shorts & active leggings.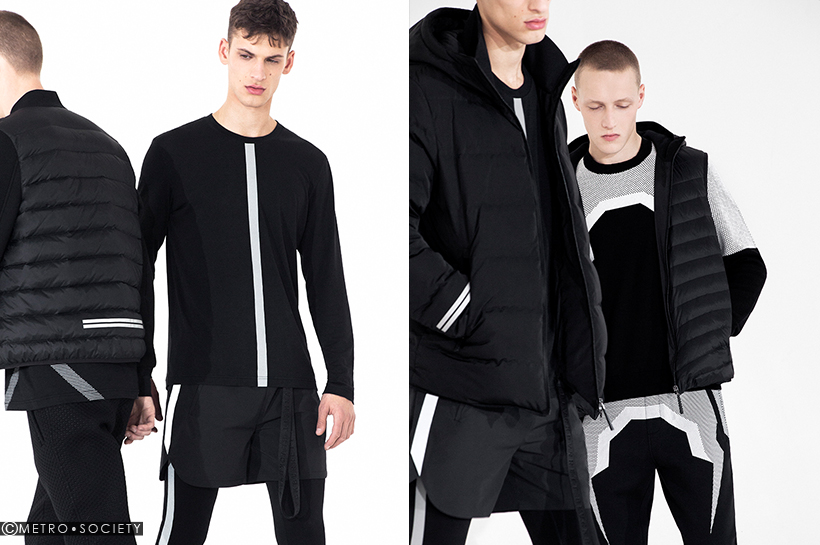 Blackbarrett's additional inspiration looks at performance footwear. Exploring avenues of both Retro and Modern design, we fused these elements together, resulting in strong angular lines and shapes to create solid blocking including combinations of graphic mesh artworks. These appear on engineered laser-cut sportswear, sweat-shirting jersey T-shirts and knitwear.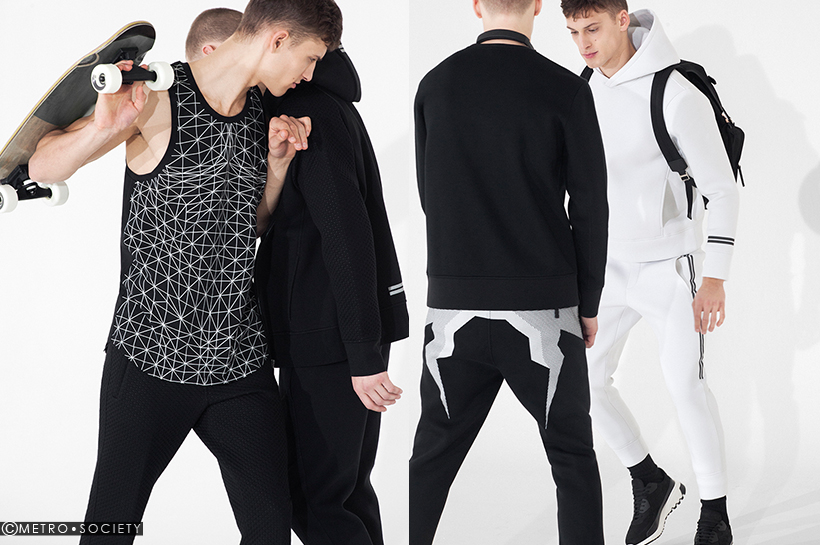 3D Mesh form line creates an added graphic story, playing with proportion and scale, following the form of the body. Fabrics and yarns that appear in the line are soft hand cashmere blend jersey and knitwear, embossed mesh sweat-shirting and sportswear. There are also fused foam sweatshirt fabrics with cotton blends and modal jersey.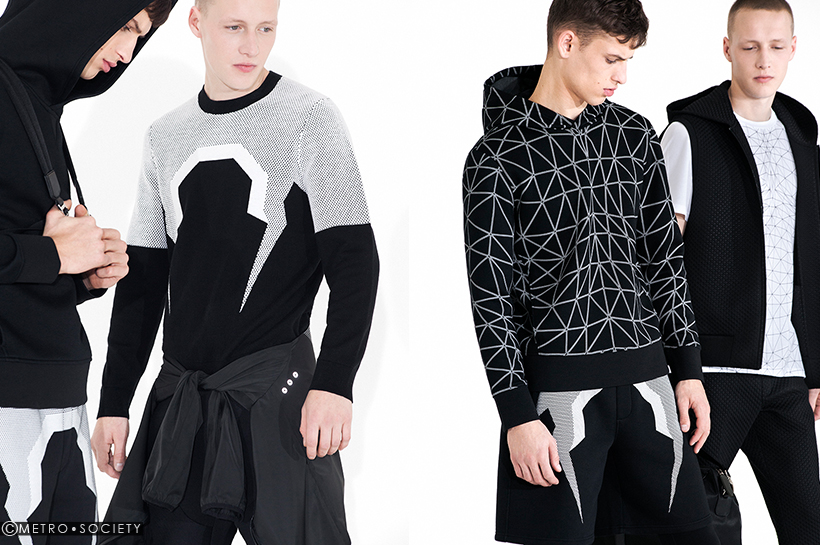 Colours within the Line are black, white, navy, dark reflective, silver reflective and true red. Completing the collection are a capsule of fun balloon animal graphics to inject additional pop primary colours.
---
BLACKBARRETT by Neil Barrett

The EmQuartier M Fl. Tel.02-021-2139
Central Chidlom 4th Fl. Tel.02-254-6008
Siam Discovery His Lab, M Fl. Tel.02-021-2168-9